You finally get the signal you have been waiting for and you start preparing for the best kiss ever. You are excited until you realize you need help fast, not only because you have never done it before but also because you don't know have to do it with glasses on. Lucky you, you have come to the right place to get all the needed information to become a great kiss even with glasses.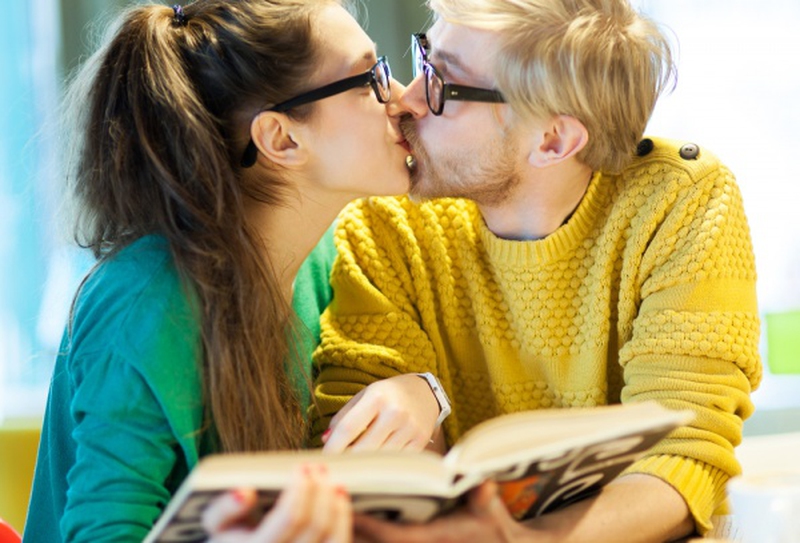 Kissing with Glasses: How to Be a Master
1
Lean on one side
Try leaning your head to the side if both of you are wearing glasses or if your partner is struggling to kiss you in glasses. Move your head backwards as you lean. If this move seems difficult, read on for more tips.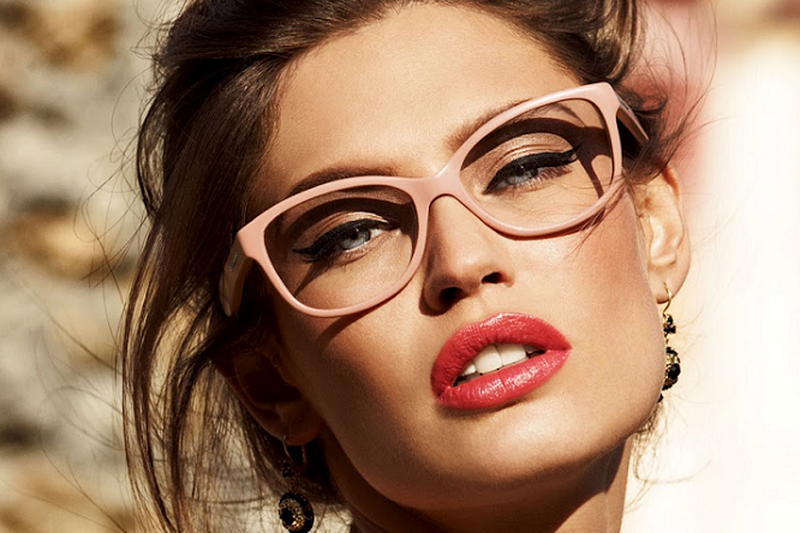 2
Slide your glasses up
One easy way to kiss with glasses is to slide them up when you are having a long kiss. Pull them up the same way you do with a hair band. By doing this, you not only get glasses out of your way, but also keep your hair away from your face.
3
Remove the glasses
Some people cannot kiss with their glasses on. Take them off when you sense you are about to kiss. This assures your partner that you are ready for the kiss. He or she might learn from you and remove his or her glasses too. What's more, removing your glasses can turn out to be a very romantic gesture. Do not be shy, make it natural, and take them off slowly. This simple move, taking off your glasses to give a good kiss, can be very sexy.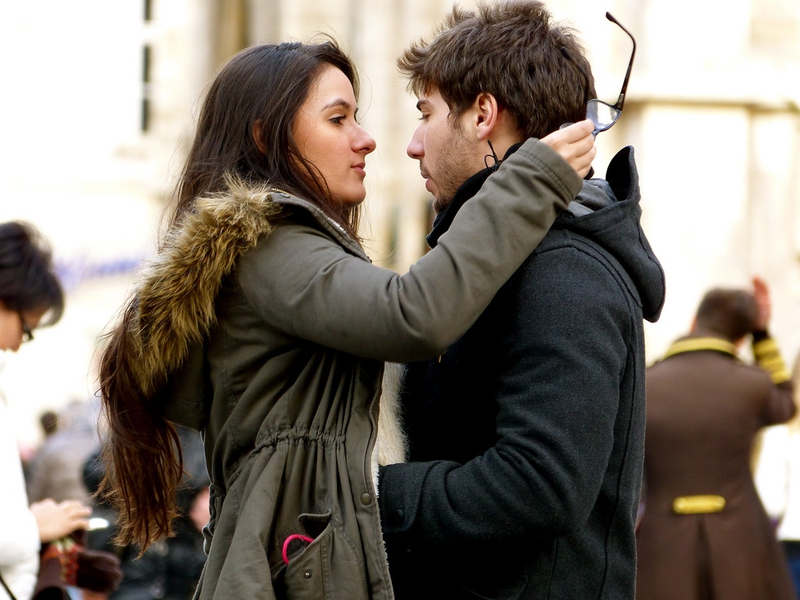 4
Lean your head backwards
This position makes your lips the most prominent part, ensures that your glasses do not slide down, and also makes the kiss better. But avoid looking down at all costs, or the falling glasses will ruin everything. With that being said, short people have no problem but tall people should consider removing their glasses for a long kiss. Alternatively, you can postpone the kiss to a time when you can sit or pose comfortably to tilt your head backwards easily.
5
Switch your position in bed
Kissing with glasses on bed is tricky if you are on top or lying on your side. Your glasses will slide and get in your way if you are on top. They may break if you are lying on your side. The secret is to switch to a comfortable position, like lying on bed, when you sense that a kiss is coming. Or just take it off in case things really heat up later.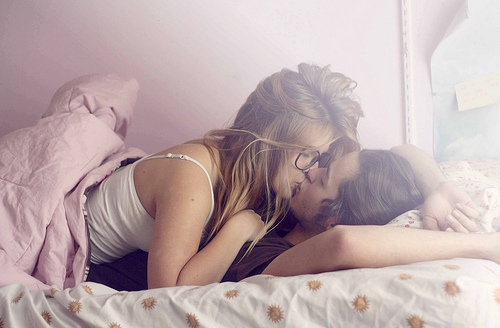 6
Hold the glasses with your nose
Press the glasses on your nose the same you do whenever they start sliding. This does not help much but it delays the moment when they slide down. And there is no need to adjust your glasses during a short case.
More Tips for Giving Great Kisses
1
Keep your mouth fresh. If you expect kisses, avoid smelly foods such as cheese, onions, and garlic. This is just basic manners!
2
Keep your lips soft and slightly parted, which send your partner a sense of openness. Reserve tense puckers for family and other people that you must greet with a kiss.
3
Start slowly with gentle and soft kisses. Stay away from the teeth and tongue in the beginning. Move to French kissing if your partner is receptive.
4
Maintain a manageable amount of saliva. Pull away slowly if you feel that you lips are overly wet and pull the excess saliva back into your mouth.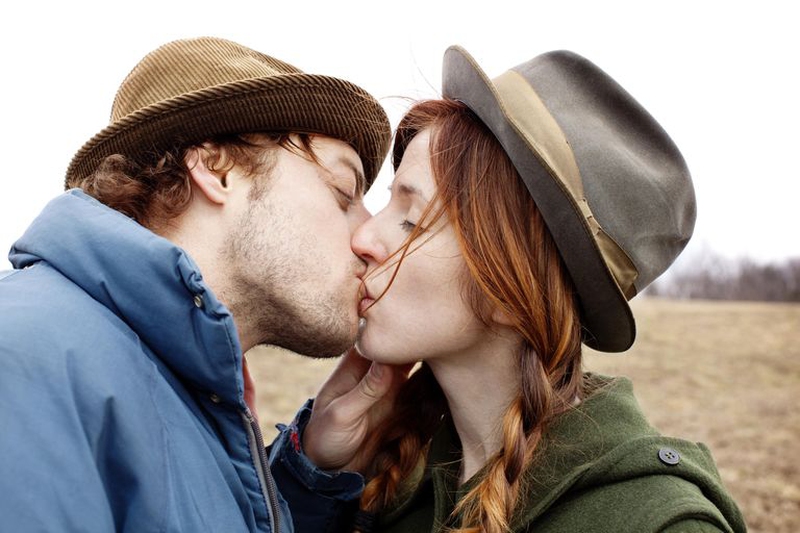 5
Breathe throughout the kiss. A good kiss should allow you to breathe softly through the nose. If you are unable to breath, break from the kiss for a second to catch your breath.
6
Nibble your partner's lips gently with your teeth. You do not have to use your teeth when kissing but nibbling his or her lips brings a surprising and exciting element to the kiss.
7
Increase the intensity of the kiss and take occasional breaks. When kissing with glasses, take a moment away from the kiss and look straight into your partner's eyes. Take the moment to say something nice in his or her ear, admire your partner, or take a breath.
8
Draw your partner closer to you as the kiss intensifies. Explore his or her body with your hands. Caress his or her back, neck, or side as you kiss. You can also run your fingers through his or her hair. If you cannot kiss and explore with your hands at the same time, give your partner a tight and secure hug.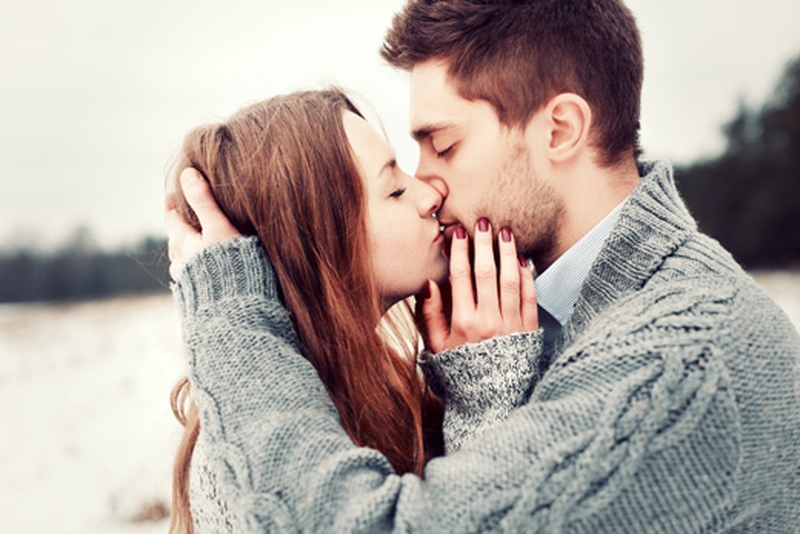 ANY IDEAS ABOUT THIS TOPIC?