Did you know that the texture and the color of your lips have as much effect on your overall allure as the scarf or shoes you choose? Yes, the choice of your lip color is very important; it not only enhances your beauty but also completes your dress as an accessory. Like many celebrities in the fashion world, you most probably like to wear dresses in cool and bright colors. It is not always easy to find perfect makeup for this. Remember, you don't want to wear a bright red lipstick with a purple dress and look like a comic, right? Then don't worry, that why I am here – I will take you through some of the best lip color/dress combination that will accentuate the beautiful piece of dress you are wearing and make you look amazing.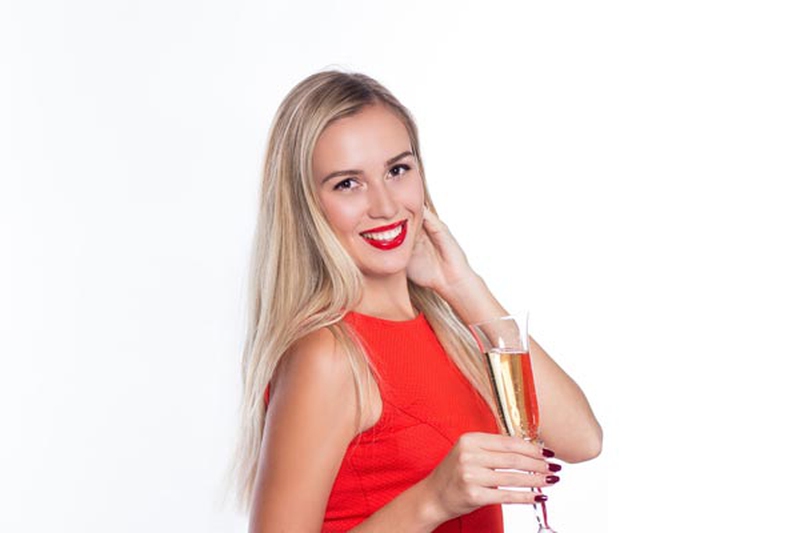 How to Pair Your Perfect Lip Colors with Dress
1
Peachy lipstick with orange dress
The combination of orange dress and an orange lipstick might sound odd, but this match is perfect and the result is amazing. Orange is a delicate color and not every type of makeup goes with it. Therefore, what you need to do is to choose a warm color; this could be yellow, orange, red and some greens that are not too shimmery or vibrant. You can also go for a matte peachy or red color. Remember nudes are always perfect solution. Avoid lipsticks with pink colors since orange and pinks often don't go too well together.
2
Nude lipstick and purple dress
People usually avoid purple color as it is not easy to match. It is even trickier to choose a lipstick color for a purple dress. This is mostly because the usual lipstick color like red doesn't go too well with purple. Although in some episodes in ''Ugly Betty'' the combination of red lips with a bright purple dress by Vanessa Williams looks stunning, this does not always happen, so if you want to play safe use a nude lipstick together with a lip gloss. This will give you an amazing look and you will love it.
In fact, nude lipsticks are some of the favorite. Whenever you have an unusual dress color and you don't want to look exaggerated, choose a nude lipstick. It feels comfy to wear and looks soft and neutral. There are several colors and shades of nude and finding the perfect nude lipstick can be hard. A tip from the stylist: if you have a darker skin tone, go two shades lighter and you have a fair or medium skin tone you can go two shades darker.
3
Red lipstick with a yellow dress
This is known as the color combination of celebrities. Stars like Rose Leslie, Mitchell Williams and Solange Knowles have chosen this mix and rocked it. It is one of Hollywood celebrities' preferred look. If celebrities look stunning with the combination of yellow and red, why wouldn't you? In case you go for this combination, take care in choosing your accessories because if you put in more color, you lose all the minimalistic feel of that outfit and you end up looking more comical than beautiful. And if you choose to go for a neon matte look, rest assured all eyes will be glued on your lips.
4
Coral lipstick and a blue dress
Blue unlike purple goes very well with many colors, but they have to be warm–toned. If you desire an edgy look, then you can choose bright pink or red color. But if you want something more delicate you can go for coral and peachy lipsticks. You can also choose a brown color. what's more, you can get a color-wheel which will make it easy for you when you worry what goes on with which color, and you never know, you might end up with a cool combination that you may have never thought about.
5
Conclusion
Finding your perfect lip color and dress combination can surely be an adventure, but an exciting one. Just like anything else in makeup, don't be afraid to experiment. If you feel you want to rock the world with peachy, red, black or nude lipstick, then go for it. Remember, doing whatever you feel is right for you is what fashion is all about. If you are certain in your style, it will project beauty regardless of what you are wearing. Your true personal style is that which looks great to others but makes you feel even greater inside.

ANY IDEAS ABOUT THIS TOPIC?