Guilt-Free Sticky Toffee Puddings
This is a modified version of the dessert classic. Although healthier, it still tastes great. The maple syrup adds tons of flavor and sweetness that you're sure to enjoy.
1
Ingredients (makes about 4 servings)
Two large eggs, separated

85 grams of self-rising flour

150 ml of maple syrup, plus extra for the molds

175 grams of pitted dates, dried

175 ml of water

15 ml of vanilla extract
2
Directions
1. Preheat the oven to 325 degrees Fahrenheit.
2. Place the pitted dates into 175 ml of water and simmer for 5 minutes.
3. Put the simmered dates into a food processor; add the maple syrup and vanilla extract. Blend the mixture until it is smooth.
4. Place the mixture into a bowl and mix in the eggs yolks and flour.
5. Whisk the eggs whites until stiff, then fold into the mixture.
6. Put 1 tablespoon of maple syrup into a pudding mold. Only then do you take the mixture and fill up each pudding mold and cover with aluminum foil.
7. Put each pudding mold into a bath of hot water that goes about halfway up the sides of the molds.
8. Place the molds and their water bath into the oven for 1 hour. Pudding will be done when a skewer inserted into the center comes out clean.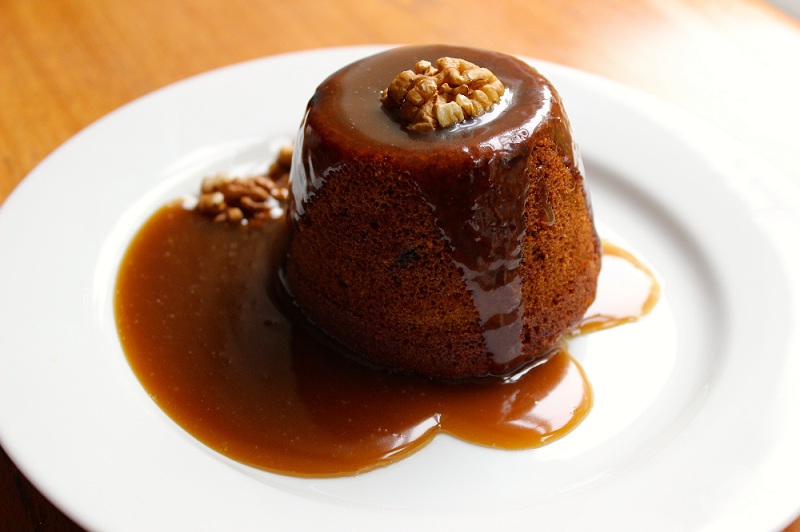 Melon & Apple Granita
This is bound to be a summer favorite! Plenty sweet without the added sugar, this recipe will be especially popular with kids.
1
Ingredients (makes about 4 servings)
4 cups of cubed melon (The type of melon is up to the cook. Honeydew, cantaloupe, water melon, etc. are all great choices.)

1 cup of fresh blueberries (optional)

1 cup of fresh raspberries (optional)

1 cup of sliced strawberries (optional)

¼ cup of lime juice

1 cup of apple juice
2
Directions
1. Blend the melon, apple juice and lime juice in a blender until smooth.
2. Place the blended fruit mixture into a pan for freezing.
3. After placing the fruit mixture in the freezer, stir every half hour or so to allow even freezing of the mixture.
4. Once the mixture is frozen, use a large spoon to scoop the mixture and place it into an airtight container to be frozen for another hour.
5. Remove the container from freezer and scoop out. Serve the mixture as if it were ice cream. Or you may allow it to sit in room temperature for about 20 minutes to soften before eating.
6. Add blueberries, raspberries or strawberries to the mixture if desired.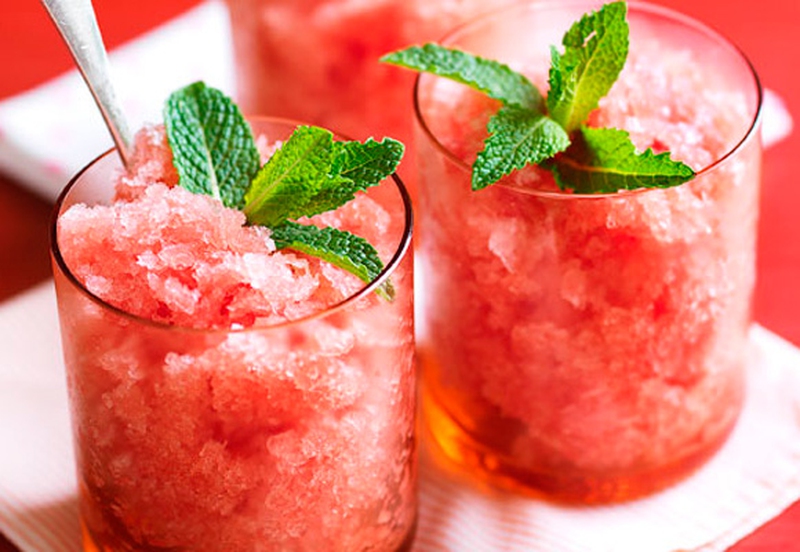 ANY IDEAS ABOUT THIS TOPIC?