One of the best ways to have fish is to fry fish. Pan-fried fish is not only delicious, it also avoids the use of lots of oil required for deep frying. This option works even better with non-fatty fish. Usually the fish is coated with flour before frying which keeps the fish moist and prevents over-cooking. You also get crispy crust.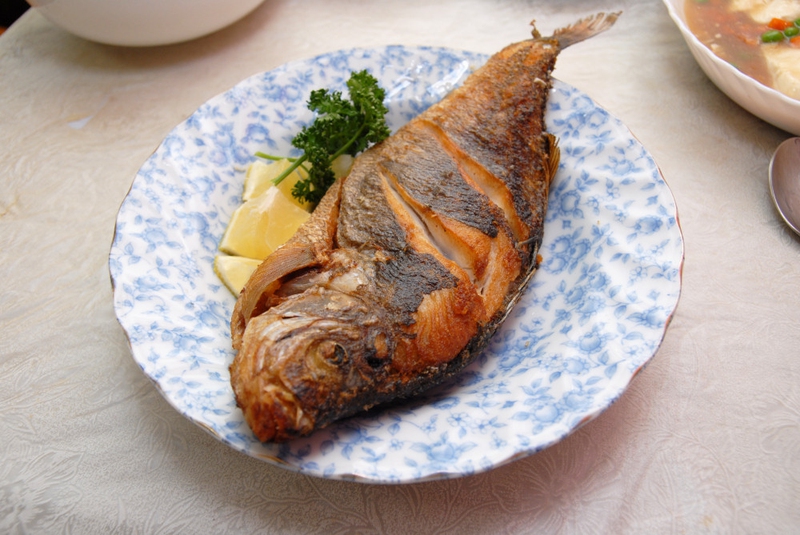 How to Fry Fish
1
Select the Fish
Around 1 pound of fish fillets is adequate for 4 servings. You can have the fillet of ½ or ¾ inch thickness. You can use fishes like cod, flounder and red snapper.
2
Get the Fish Ready
Clean by washing the fillets and pat them dry with paper napkins. Cut the fillets as per servings required, using a sharp knife.
3
Prepare the Coating
Mix ⅔ cup of cornmeal or bread crumbs with dash of ground black pepper and ½ teaspoon of salt. You can also use crushed potato chips with pepper. The coating will be crunchy when pan-fried. Beat an egg with 2 tablespoons of milk or water to dip the fish before coating in another bowl.
4
Coat the Fish
Dip the fish fillets in the egg mixture till it coats the fillet completely. Transfer the fillet in the crumb mixture and press gently until the crumb coats the fillet on each side.
5
Shallow or Pan-Fry the Fish
Heat oil in a large skillet on medium-high heat and place the fish fillets in a single layer. The fish should sizzle when placed on the skillet.
Fry till the fish turns golden brown, which would take about 3-4 minutes. Use a spatula to flip the fish and fry for 3-4 minutes. It should flake easily with fork.
Transfer the fish on paper napkins to drain excess fat. You can also transfer the fried fillets in oven to keep them warm.
6
Serve
You can serve the hot fried fish fillets by itself or with lemon wedges and tartar sauce.
Recommended Fried Fish Recipes
1
Pan-Fried Fish with Peppers and Pecans
| | |
| --- | --- |
| Ingredients | Amount |
| White fish fillet | 1 pound |
| All-purpose flour | ⅓ cup |
| Salt | ¼ teaspoon |
| Butter | 6 tablespoons |
| Pecans, chopped | ½ cup |
| Red sweet pepper, cut in strips | ½ |
| Brown sugar | 1 tablespoon |
| Cayenne pepper | ⅛ teaspoon |
| Lime juice | 1 |
| Green onion, sliced | 1 |
| | |
| --- | --- |
| Total Time | 15 minutes |
| Yield | 4 servings |
Clean and rinse fish, and pat them dry with paper towels.

Cut the fish fillets as per serving size and keep aside.

Mix the flour and salt and dip the fish fillets in the flour, making sure it coats well on both sides.

Heat half the butter in a large skillet and line the fish fillets in a single layer.

Cook for 3–4 minutes on both sides until the fish become golden brown and can flake easily with a fork.

Remove from skillet and keep warm.

Add remaining butter in the skillet and add the brown sugar, stir till it dissolves.

Stir in the pecans, sweet red pepper and cayenne. Cook for 3-4 minutes till the pepper is just tender.

Remove from heat and add the lime juice.

Transfer this mixture on the fish fillets and garnish with green onions.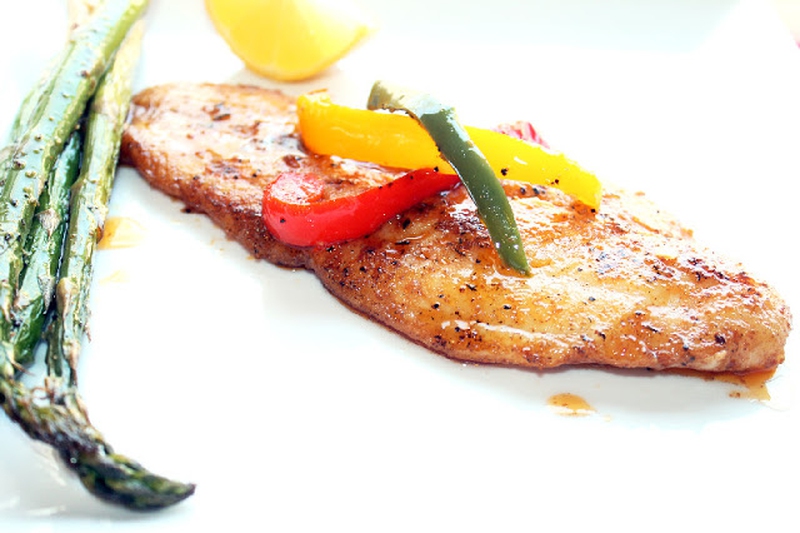 2
Pan Fried Fish with Herb Butter Sauce & Crispy Capers
Ingredients

Amount

Fish fillets

4 large

Corn flour

1 tablespoon

Capers, drained

¼ cup

Oil

For frying

For Sauce

Butter

50 g

Freshly chopped herbs

½ cup

Garlic, crushed

1 clove

Lemon zest

1

Lemon juice

1 ½ tablespoon
| | |
| --- | --- |
| Total Time | 15 minutes |
| Yield | 4 servings |
Heat oil in a frying pan or sauce pan on high heat and add the capers.

Cook till the capers puff up or open, remove and drain on paper napkins.

Heat butter on medium low heat and add the crushed garlic to it, and then cook for 5 minutes.

Add lemon juice, zest and keep aside.

Season the fish fillets with salt and pepper and then coat with corn flour.

Heat 1 tablespoon oil and 2 tablespoons butter in a pan and line the fish fillets in a single layer.

Cook on both sides till the fillets become golden brown and then rest on warm plate, covered with a foil.

Make herb sauce with the fresh herbs and lemony butter, seasoned with salt and pepper.

Serve the fish fillets with sauce and fried capers.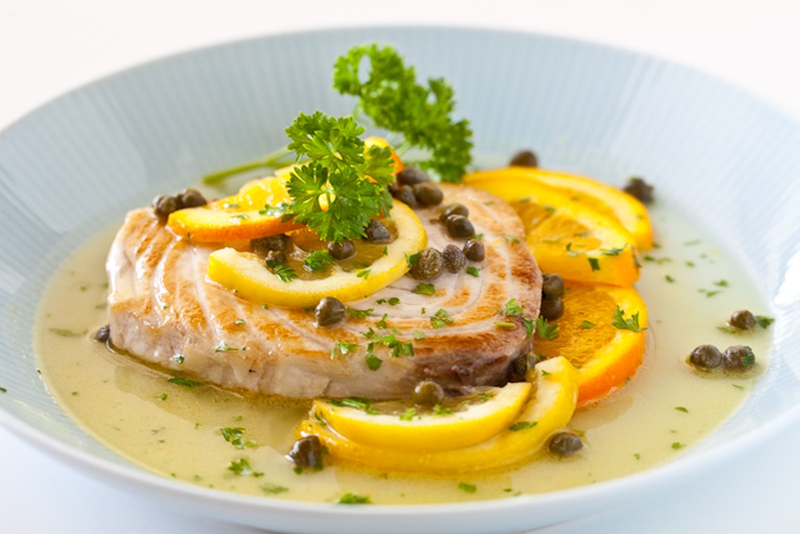 ANY IDEAS ABOUT THIS TOPIC?