A bra that is of the right size offers both support and comfort all day when you wear it. In addition, you are sure you will look good no matter what you decide to wear. This is definitely what you need from a bra. However, it can be tricky to determine whether a bra fits or not. If you want to get a good fit for your bra, one of the things you need to know is how to measure and know the right bra size, and also the tips for choosing a perfect bra.
Find the Perfect Bra for Your Breast Shape
Different women have different breast shapes and sizes, which also change with time. Below are different frames and shapes. See which one looks most like your body and the bra that will best complement your breasts.
Firm and Full
To cover the full breast tissue, you need a full coverage bra. It will contain the fullness of the breasts. If you want to reduce the full cup appearance, you can wear a minimizer type that will reduce your cup size and still offer comfort.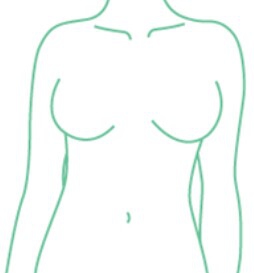 Shallow Top and Full Bottom
A push up or demi cup will do justice to this shape. A demi cup will lift your breast tissue and a push up will make your cup size appear larger.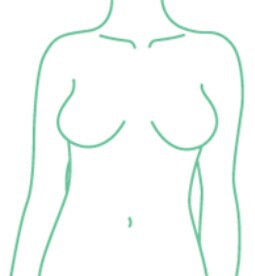 Shallow Top and Bottom
A seamed or full coverage bra will be best if your breast hang lower than they did before. The transversal seams will make your breast look more rounded, and a 3-part or 2-part seamed cup wi ll be more flattering because of the lift and push they give to the breast tissue.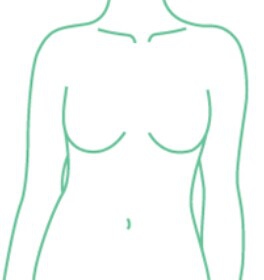 Close Set
To get rid of the one-boob appearance, try a bra that will encapsulate and separate each boob. A molded cup bra is also good as it creates a wide center division. Avoid pushups as they bring breasts closer together.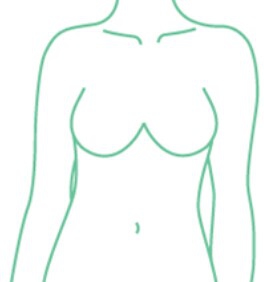 Wide Set
A bra that has side wings that will be able to bring the tissue together to fill the center and front of the cup will be best for this shape. If you have a large cup, a sling bra or one with side boning will be more supportive to the tissue that is concentrated on the side. A pushup or plunge bra will do just fine for smaller cups.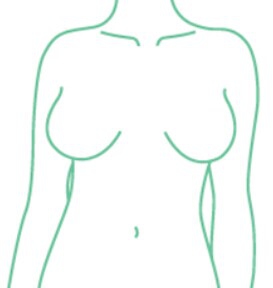 Uneven
All women have one breast that is bigger. To fix this, bras that have removable padding help. Get rid of the pad for the bigger cap, and it will hide the difference. Or you can try molded bras or a stretch bra that will contour your breast size.
Narrow Shoulders
Pick bras that are meant for a petite frame. An ideal option would be bras with convertible straps.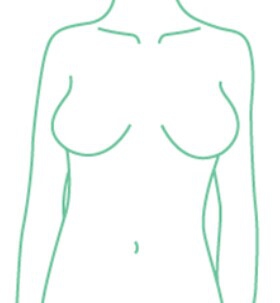 Broad Shoulders
A demi cup bra is best because the straps are far apart. If the straps show when you wear sleeveless tops try a classic racer back or T-back and Y-back styles.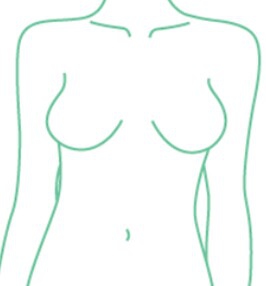 Augmented
Before you heal, the doctor can suggest a surgical bra or a post-surgery, soft cup wireless bra will support you comfortably. Once you are healed, a wired bra with side boning will be a good option to bring out the enhancement.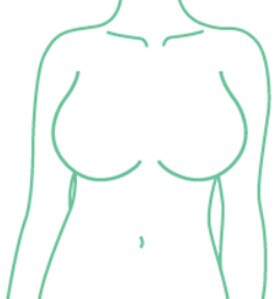 Watch the video below to learn more about bra:
Check Your Bra
The gore should lie flat against your body
An underwire bra has a center part called the gore. It is the panel that joins the cups at the front of the bra. Different bras have different gores in terms of size and type while some bras don't even have this part. However, all underwire bras have a gore that is meant to lie flat on your body.
When you move about, lift your arms or even bend over, the gore should constantly lie flat against your sternum. If it is not, then the bra style is not appropriate for your body type, or the cups are too small.
Strap don't dig or slip
The straps are not fully responsible for offering support and lift, the cups and back band are meant to do that. Even though you wear a large cup, they shouldn't feel uncomfortable at all. If they slip or dig into your flesh then the bra type is not right for your body frame.
The band doesn't dig into skin and lies flat
The band should be comfortable and not tight. If it's too tight then it's too small and if it is riding up your back then it is too big. The back band should be below your shoulder blades parallel to the floor.
Smooth cups with no bulges
At the top edge of the bra cups there shouldn't be any signs of "spillage". Make sure that your breasts don't look like they are "bubbling" out of the bra. This should be the same even for the side view. If the bra is the correct size, it will lie flat over your skin and not away from your body. If the bra has an underwire, it shouldn't poke the flesh near your underarm.
ANY IDEAS ABOUT THIS TOPIC?