Delhi's karim is famous for its Muglai cuisines. The food is so delicious that even the mughals wouldn't have thought that history will be created by their cooks. If Baber hadn't decided to rule India after invading it you would remain deprived of such delicious food which has no match at all. There had been several fights between their mughal heirs regarding the throne following the theory of survival of the fittest.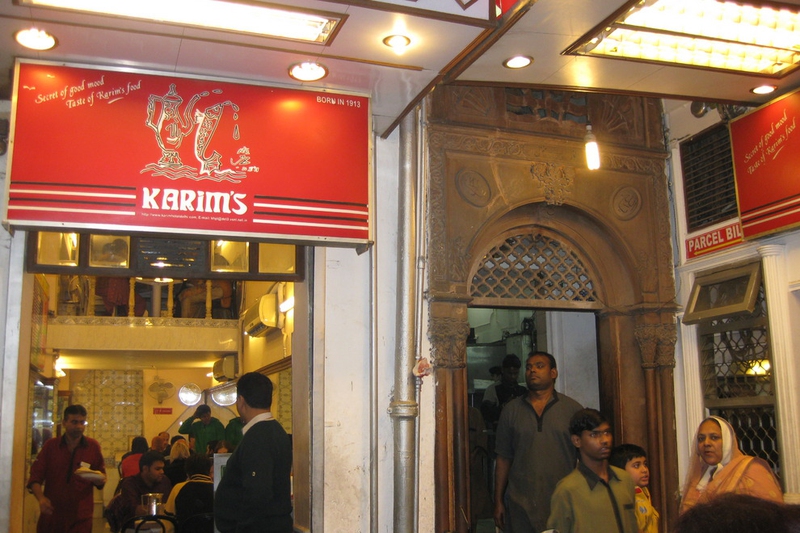 1
History Behind Karim's
The royal dynasty took their cooks with them wherever they went and karim's ancestors have served them from the time of Babur. However the taste of Mughlai food developed and became tastier with the addition of Indian spices which has also enriched the taste of queens and kings. This empire came to an end when the last Mughal king Bahadur shah zafar was dethroned after the mutiny of 1857, and with the end of this empire ended the era of this royal employment.
These employees fled from Lal Qila to avoid the rage of British's and took refuge in Farrukhabad. There they tried many modes of livelihood but couldn't succeed. At the same time, the father taught their son the art of Royal Cooking. In 1911 when the coronation of King George V was to take place at Delhi Darbar, haji karimuddin returned to Delhi with the concept of opening a Dhaba for the people who are coming from different part of India to attend the coronation. He kept his menu simple and only served Alu Gosht , Dal and rumali roti.
2
What All You Can Have
Menu of karim's has evolved and improvised with time. New additions have been made to accommodate all kinds of taste buds. One can find variety of food their.
Menu/Main Course
Non Veg
Bharatia Pattal

Kababs

Naan & Roti

Pulao & Rice

Shahi Dastar Khwan


Shan-E-Tandoor
Soups
Murgh Ka Shorba

Mutton Yakhni

Subzi ka garam ras

Tomato soup
Desserts
Sweets

Beverages

Ice Creams
3
Where You Can Find Them
It is very easy to locate the Karim hotel in Delhi. You can hire a taxi or take a bus to Jama Masjid and can ask for Kababian gali. You can also contact the person concerned for more details about the place.
Karim Hotels Pvt. Ltd.
Contact Person: Mr. Zaeemuddin Ahmed/Mr Zainulabedin
Address: Jama Masjid, Gali Kababian, Old Delhi
New Delhi- 110 006, (India)
Tel: + (91)-(11)-23264981/23269880/23269880
ANY IDEAS ABOUT THIS TOPIC?