A bottle of champagne has been associated with romance, celebration and the euphoria along with it. The process of breaking the seal of a champagne bottle is the highlight of any celebration and no other drink can capture the essence of it like that of champagne.
Once the cork is popped and the bubbly fizz of the wine, which bursts out of the champagne, is like that of fervent erupting lava. Champagne is like wine and has depth, character and prestige associated with it. Only the best champagne gets place on dinner table of royals, celebrities and businessmen of high society. Here we will discuss about 10 best champagnes which can be used for celebrating.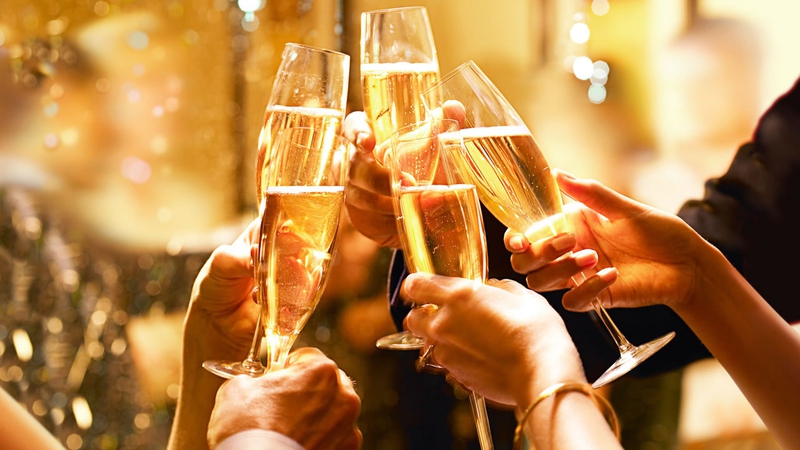 Top 10 Best Champagnes
Given below are 10 best champagnes, you can get the champagne names, price and details of each one.
1
Brand: Champagne Moet & Chandon
Name: Dom Perignon White Gold
Price: $14557.13
This is one of the priciest and best champagnes by Moet & Chandon. It comes in a 3 liters Jeroboam bottle which is plated in white gold and laser engraved Dom Perignon label. This bottle is 4 times larger than standard champagne bottle and was launched in 2004. It usually has royal buyers and provides a spellbinding taste.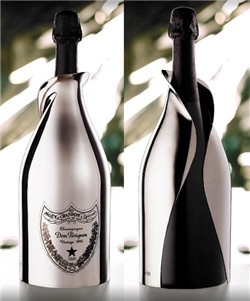 2
Brand: Hiedsieck
Name: 1907 Diamant Bleu cuvee
Price: $3,700
This champagne was originally set out from Swedish port to Russia by a boat carrying 2000 bottles during the First World War. On the way, the ship was fired by a German submarine and then sank. 80 years later, divers found the bottles and the wine tasted excellent. After this, each bottle was auctioned by the stated above.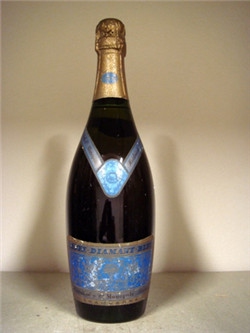 3
Brand: Champagne Krug
Name: 1998 Clos d'Ambonnay
Price: $2,200
This Krug Champagne price is for its aging and complexity of flavour. It is made from grown in the Clos d'Ambonnay vineyard, then aged in cellar for 12 years. It is the best champagne of Krug and the 1998 vintage has complex and well integrated flavours of blackberry, raspberry, red currant and licorice.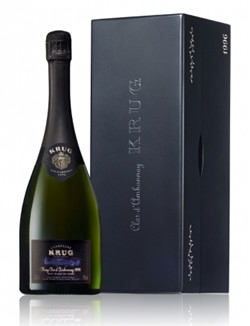 4
Brand: Champagne Armand de Brignac
Name: "Ace of Spades" Rose
Price: $475
The champagnes of Armand de Brignac are placed in a shiny black case with a brilliant pink and gold bottle. The bottle contains an assemblage of sparkling white wine and stills pinot noir. With aromas of strawberry and blackcurrant, the taste of the champagne usually tends to linger on your palate.
5
Brand: Champagne Perrier-Jouet
Name: 2004 Belle Epoque Rose
Price: $270
This Champagne is made mostly from grapes of Grand Cru Chardonnay and some amount of Pinot Noir. The elegant bottle was designed by Japanese Anemones. It has a crispy mouthfeel and flavors of strawberry, pomegranate and blood orange with a floral aroma.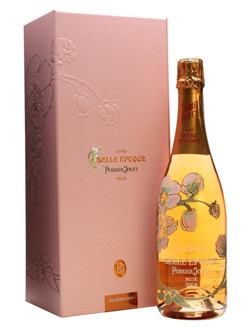 6
Brand: Pol Roger
Name: Pol Roger Sir Winston Churchill
Price: $203
This is one of the best champagnes of Pol Roger. It was introduced in 1984 as a tribute to Sir Winston Churchill who was its most faithful and passionate customer. It was the former prime minister's favorite wine to be had at every occasion. Churchill used to be completely engrossed in its taste and claimed that he needed it in his defeat and deserved it in his victory.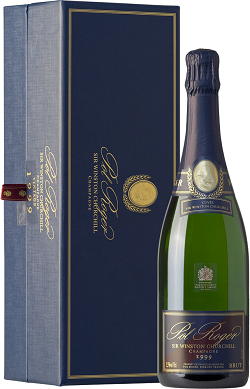 7
Brand: Champagne Taittinger
Name: 2005 Comtes de Champagne Rose
Price: $200
The seal of Theobald I of Navarre (1201–1253) adorns the bottle of the 2005 Comtes de Champagne Rose. According to legends, it was him who brought the first cuttings of Chardonnay from Cyprus to France. This particular champagne contains 70% Pinot Noir and 30% Chardonnay. It has flavor of rounded red berries, violet and pear.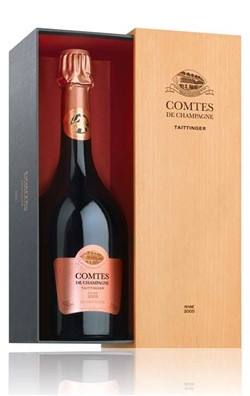 8
Brand: Champagne Moet & Chandon
Name: Dom Perignon 2003
Price: $160
This particular champagne has been named after a Benedictine monk named Dom Pierre Perignon (1638–1715) who was a cellar master and pioneered various wine-making techniques. This champagne was the first prestige cuvee. Only 38 vintage had been produced since the wine was inaugurated in 1936. The 2003 vintage Dom Perignon has floral aroma with the flavor of lemon and orange zest.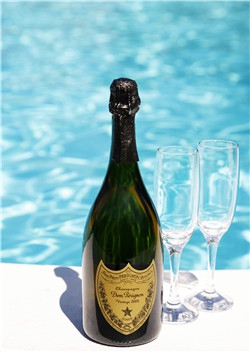 9
Brand: Champagne Laurent-Perrier
Name: Grand Siecle
Price: $150
This particular champagne has 50% of Chardonnay and 50% of Pinot Noir grapes. It is a multi-vintage wine sourced from twelve Grand Cru vineyards. The bottle design is of seventeenth century and evokes "Great Century" of King Louis XIV. The wine has flavor of honey, almond and brioche, giving you a full bodied dry mouthfeel on the palate.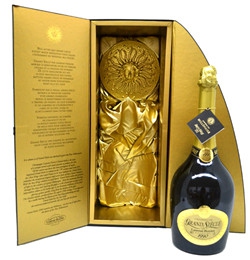 10
Brand: Champagne Veuve Clicquot
Name: 2004 La Grande Dame
Price: $150
This champagne is named after a lady, a widow of Francois Clicquot who was the son of the founder. She had inherited large company with diverse operations, but she chose to focus on champagne. The champagne has Pinot Noir, a complex peach and floral aroma. It is a full bodied wine and has a chalky minerality which reflects its terrior.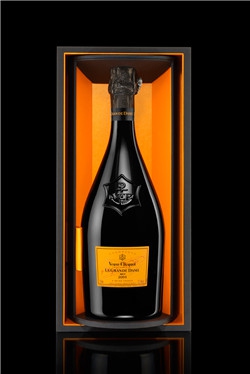 ANY IDEAS ABOUT THIS TOPIC?