Many young people, whether married or not, want to know the best place to settle. Well, friends and family will give various forms of advice, depending on their own experiences, but experts can probably provide a wider perspective to answer your question: "What city should I live in?"
For a single, young person who wants the answer to "Which city should I live in?" a place with plenty of recreation and nightlife may be a great place to explore. But for married couples who want to start a family, affordability and low crime rates may be more important.
To help you make a decision, try taking a Where Should I Live Quiz and read the following for more information.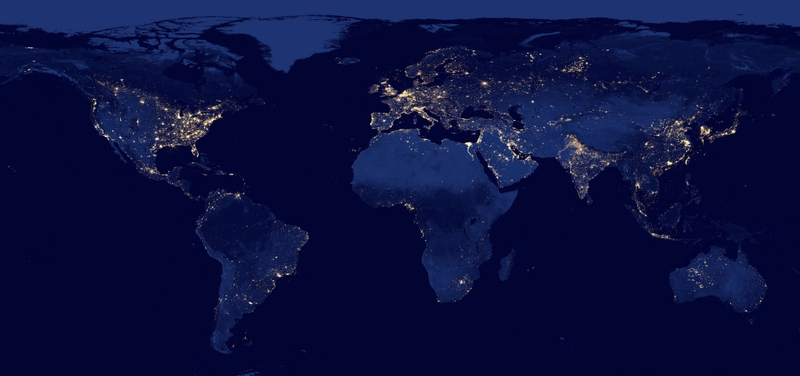 Part 1: What City Should I Live in America?
Which city should I live in? It is not easy to decide especially when you relocate along with your family.
According to American Association of Retired Persons (AARP), the most livable cities in America classified according to size (large, medium, small) are the following:
Large cities: Boston, Seattle, and San Francisco

Medium cities: St. Paul, Minn., Sioux Falls, S.D., and Madison, Wis.

Small cities: Bismarck, N.D., La Crosse, Wis., and Fitchburg, Wis.
Livable neighborhoods include Mifflin West, Madison, Wis., N.Y. Downtown Crossing, Boston, Mass., and Upper West Side, New York.
Over all, Madison, home of the University of Wisconsin, got the highest scores from AARP, Milken Institute, NerdWallet, and Livability.com.
Part 2: American City Conditions Check List
What city should I live in? Try going over this check list to find out:
1
Taxes
| | |
| --- | --- |
| Sales Taxes | Income Taxes |
| Highest: Montgomery, AL and Birmingham, AL—10% | Highest: California—12.3% to 13.3% |
| Lowest: Honolulu, HI—4.5% | Lowest: Pennsylvania—3.07% |
| None: Portland, OR; Anchorage, AK; also NH and DE | None: Alaska, Florida, New Hampshire, Nevada, Texas, South Dakota, Washington, and Wyoming. |
2
Minimum Wages
Besides taxes, you will also need to consider the minimum wages when thinking about "what city should I live in?"
Highest district—$9.50/hr: District of Columbia

Highest city—$11.05/hr: San Francisco, CA

Lowest—$5.15/hr: Wyoming and Georgia

Lowest tipped—$2.13/hr: Alabama, Georgia, Kansas, Kentucky, Indiana, Louisiana, Nebraska, New Mexico, New Jersey, Oklahoma, North Carolina, South Dakota, South Carolina, Tennessee, Texas, Wyoming, Utah, and West Virginia
3
Per Capita Income
Highest state—Connecticut

Lowest state—Mississippi

Highest city—Dover, MA

Lowest city—Blackwater, AZ
4
Marriage Laws
Marriage laws are essential to the question "what city should I live in?" Below are some facts you will want to know:
Same-Sex Marriage—All states (according to new federal law)

Community Property States—California, Arizona, Idaho, Louisiana, New Mexico, Nevada, Texas, Wisconsin, and Washington

Common Law Marriage—Iowa, Colorado, Kansas, Montana, South Carolina, New Hampshire, Utah, Texas

Explicit Alimony Statutes—Montana, Kansas, Kentucky, Delaware, Mississippi, Maine, Tennessee, Texas, and Utah

New Spouse Paying Child Support to Former Spouse—Illinois
5
Education Regulation
Highest Rating Public Schools—Edgemont School District, NY

Lowest Rating—Mississippi

High Homeschool Regulations—New York, Philadelphia, Rhode Island, Massachusetts, and Vermont

Low to None—AK, CT, MI, IA, IL, NJ, IN, MO, TX, OK, ID
6
Means of Transport
When you are deciding "what city should I live in?", transportation means are also important factors to take into consideration.

| | |
| --- | --- |
| Best Public Transportation | Honolulu, HI and NY City, NY |
| Worst Public Transportation | Poughkeepsie, NY |
| Most Bikeable | New York City, NY |
| Least Bikeable | Suffolk County, NY |
| Least Traffic Amount | Cleveland |
| Worst Traffic | Los Angeles |
Part 2: More Factors to Consider for What City to Live In
Still wondering, "What city should I live in?" Here are more factors to think about before you decide:
1
Climate: Choose a place where you are likely to enjoy the climate. Some people like lots of sunshine, while others do not mind rain. But don't forget to put into consideration severe weather conditions such as hurricanes, which can be quite risky to property damage and your family's safety.
2
Cost of living: Although some places like San Francisco are undeniably beautiful, the cost of living there is not cheap. If you would like to save some money or get into financial trouble, a place where you can get by for at least a few months can be a good choice. Find a place where food, transportation, utilities and leisure would not cost too much in relation to your income.
3
Housing: The availability and cost of housing is very important since it takes into account housing prices, property taxes, as well as foreclosure rates. You may want to rent a home for a few years and then eventually consider buying a home of your own.
Buying a house is great investment. Some experts believe that a good way to do this is to pay 50% of the cost of the property up front to avoid living in debt.
4
Crime rates: Nobody wants to live in a place where crime rates are high. When are thinking about "what city should I live in," do your research about the safety of the neighborhood, because it may save you from harm and financial burden. Check the local statistics regarding violence against life and property.
5
Sense of culture: If you are into music, art or theater, find a place that will bring you near to a city with history and culture. Your children may also benefit from exposure to museums and theaters.
6
Recreational activities: If you enjoy hiking, biking, or perhaps even skiing, find a place that brings you closer to nature. Living in a place that allows you to enjoy outdoor life can be good for your physical health and conducive to stable mental well-being. Therefore, if you do want to live in an enjoyable place, do some research about the recreational activities before deciding "what city should I live in?"
7
Healthcare: Healthcare is an important factor for people who need to be near hospitals that provide quality healthcare. If you need access to medical treatment, search for places where reputable local hospitals with good doctors and dentists are available.
8
Nightlife: Young people who want to have some action on weekends or just want to hang-out after work may want to visit a variety of places other than a local bar or restaurant. You will also need to consider the cost of living if you need to buy dinner, beer and taxi fare regularly. So look for a city where nightlife can be enjoyable but within your means.
9
Proximity to family and friends: For some people, it is important to live close to friends and family. In asking yourself, "What city should I live in?" you might also want to ask how often you would like to visit home (family) and how much it would cost to go back home for weekends or holidays.
10
Politics and religion: Depending on your political and religious views, your choice of a place to live in may be a city where people enjoy social freedom or a conservative county where religion or political regulations are stringent. Do your own research about the political and religious preferences in the neighborhood and city so that you will not have difficulty adjusting to everyday life in a new place.
ANY IDEAS ABOUT THIS TOPIC?