Tooth decay, infection, acid exposure and change in temperature are the common causes of pain in tooth. However, a long term effect on your tendency and frequency to have toothache is produced by diet, practices of dental hygiene and genetic factors. Effective and fast home remedies to relieve toothache are clove, salt and garlic. Apple cider vinegar is also an effective home remedy for toothache. These remedies come in handy when the toothache occurs in the middle of night or on a weekend or when there is no available dentist for many days.Cookies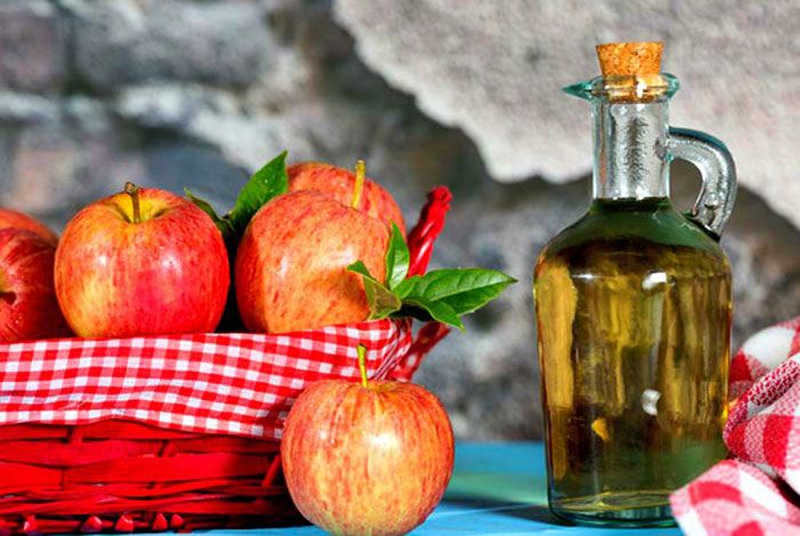 How to Use Apple Cider Vinegar for Toothache
More Remedies for Toothache
After knowing how to use apple cider vinegar for toothache let's discuss some more remedies for toothache.
Cloves: Cloves has antioxidant, antibacterial and anti-inflammatory properties all of which are required to relieve toothache. Take few cloves and make their powder. Make a paste by mixing powdered clove with some olive oil. Apply this clove-olive oil paste on the decayed tooth and let it remain there for some time.

Onion: Onion has properties that make it effective to treat the intense pain caused due to tooth infection. Onion juice helps in killing all the germs causing the infection. Extract juice from an onion and apply it on the affected area. You can chew a raw onion and extract its juice and let it remain in the mouth for some time. Repeat the process to relieve pain in tooth.

Garlic: Garlic is a common ingredient used in kitchen. It has antibiotic and anti-inflammatory properties which help in killing bacteria and reducing inflammation. Crush some fresh cloves of garlic. Mix some black salt with crushed garlic and apply this to the decayed tooth or the affected area and let it remain there for some time.

Vanilla: Vanilla is a very effective remedy that can help in reducing toothache and associated symptoms. It also provides calming effects. Dip a cotton ball in vanilla extract and apply on affected tooth. Repeat this several times a day for best results.

Cayenne Pepper: The ingredient capsaicin present in cayenne pepper helps in relieving toothache. The sensation of warming produced by cayenne pepper has great value as it helps in relieving pain and inflammation associated with toothache. Make a paste of cayenne pepper and apply this paste to the affected tooth. Let it remain there for some time to get best results.

Potato: Potato may be used effectively in relieving toothache. Potato also helps in reducing the swelling associated with toothache. Due to its anti-inflammatory properties, potato also helps in reducing inflammation. Slice one potato. Put the slices on the affected tooth. You can also make a paste of potato and apply this paste on the affected tooth. Let it remain there for some time. Repeat the process for desired results.
ANY IDEAS ABOUT THIS TOPIC?