The Victoria sponge or sandwich cake is called so because Queen Victoria ate a slice of it every afternoon with tea. Often, it is referred to as "sponge cake" despite being containing fat. Raspberry jam and vanilla cream or whipped double cream are the typical constituents of Victoria sponge cake. Two sponge cakes are taken and in between them the jam and cream are applied. The top of the cake is dusted with icing sugar. A variation of the Victoria cake is published by The Women's Institute that on top of cake caster sugar is dusted.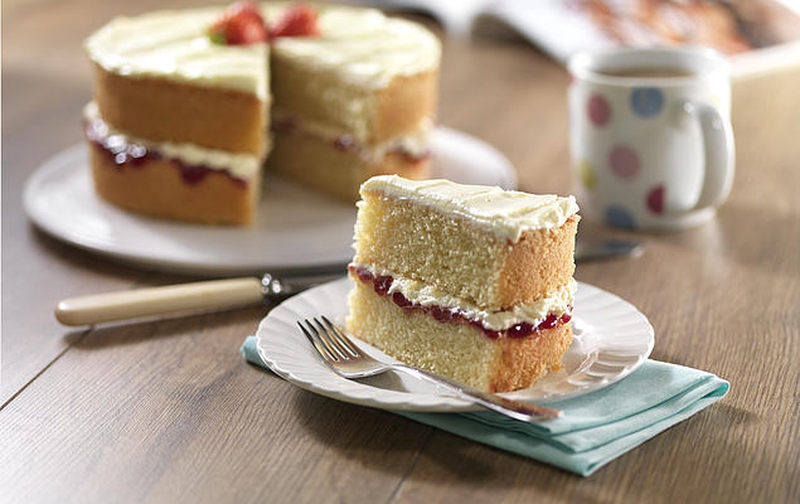 Steps
1
Prepare ingredients
| | |
| --- | --- |
| Ingredient | Amount |
| Eggs, large | 3 |
| Caster sugar | 225g/8oz. |
| Self-raising flour and baking power | 225g/8oz. |
| baking powder (sifted together with the flour) | 2 tsp. |
| Softened butter | 125g/4oz. |
| Margarine | 100g/3oz. |
| Strawberry jam, good quality | 1jar |
| Whipping cream, whipped to firm peaks | 200ml/7 fl oz. |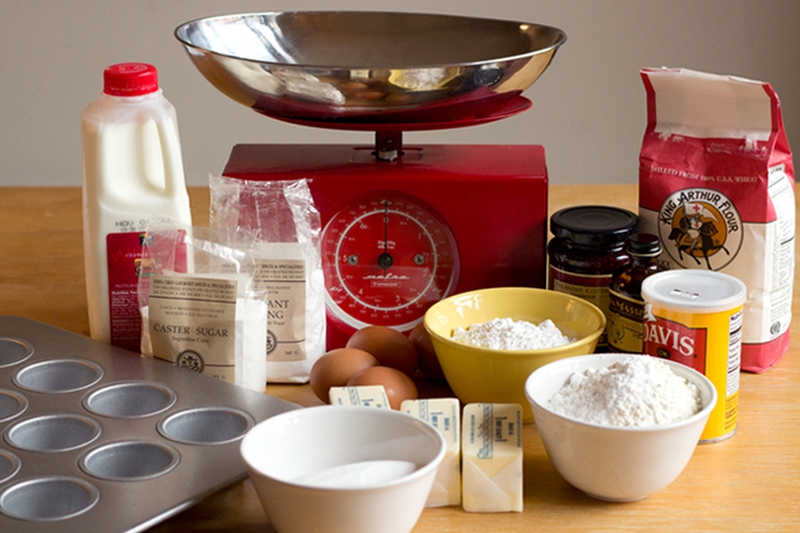 2
The oven should be preheated to a temperature of 180C/350 F/Gas 4.
3
Take sandwich tins of size 2x 20cm/8 inch and lightly grease them. On the bottom, place baking parchment that is lightly greased.
4
Use a wooden spoon or an electric hand mixer to mix sugar, eggs, flour, baking powder, margarine and softened butter. Mix completely until it becomes soft and the consistency of the mixture should be dropping.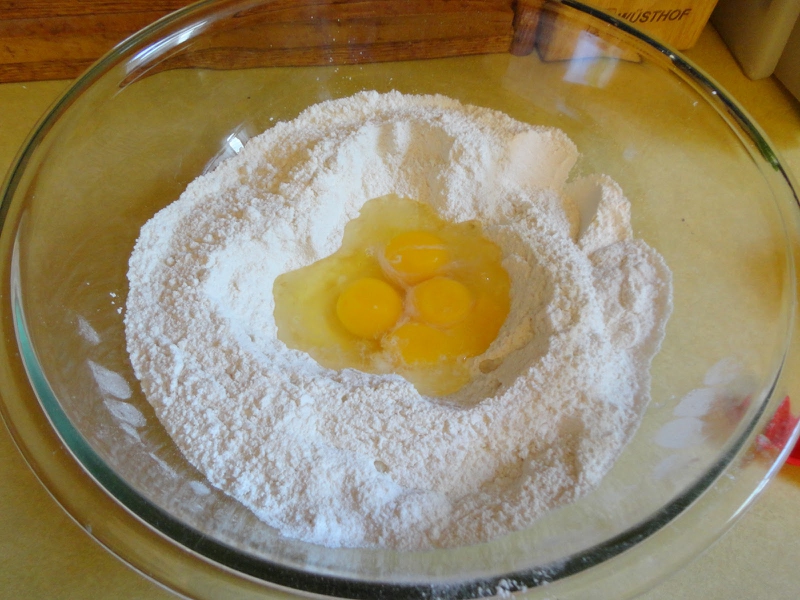 5
Put the cake batter in two cake tins. After smoothening the cake's surface, place the cake tins in the middle shelf of preheated oven. The cakes should be cooked for 25 minutes, or till they rise well and the surface becomes golden brown.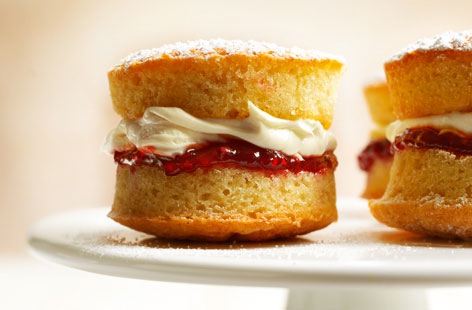 6
To test whether the cake is cooked or not, gently press the cake's center, when it springs back easily, it implies that the cake is well cooked. After removing from the oven, place the cakes on a cooling rack for 5-6 minutes. And then remove the cake carefully from the cake tin. Place on the cooling rack to cool completely.
Tips
While putting the cake mixture into cake tins, scrape the sides of the bowl nicely so that you remove the maximum amount of cake batter.

In case the cake has not risen nicely, you can make a trifle out of it by cutting it into pieces and adding sherry.

You can substitute the jam and whipped cream with butter, icing sugar or lemon juice.

Making the cake batter and placing it in the oven quickly give best results.

You can also place the cake batter into muffin cases and cook them for 15 minutes in the oven.
ANY IDEAS ABOUT THIS TOPIC?