Just because its winter doesn't mean you can't have a good spring clean. In fact, now is as good a time as any to clear away the clutter and make some extra cash at the same time. Remember the motto: One man's trash is another man's treasure? You'll never look at your junk in the same way again with these money-spinning, clutter-clearing tips: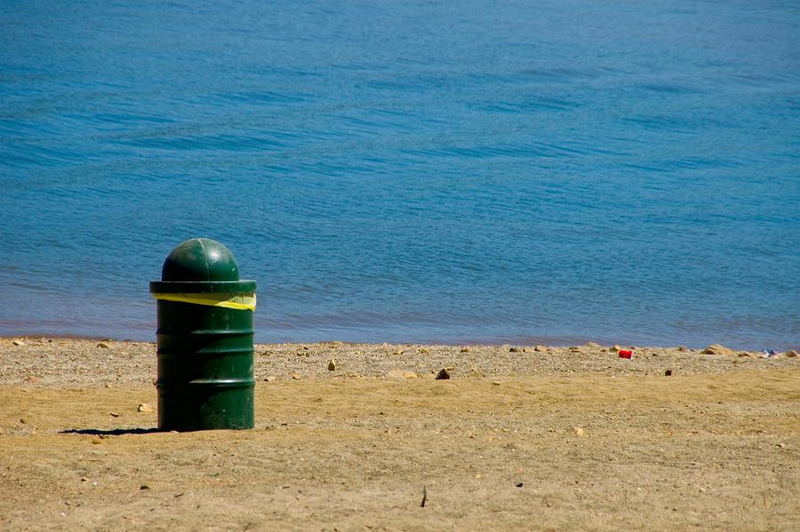 Part 1
1
Sell to other mums at the Baby and kids market
Sell all your kids' outgrown clothes, toys and furniture at Kidspot's Baby and Kids Market. It's easy to set up a stall with markets in every state, plus, you can pick up a bargain while you're there.
You can also sell online with Kidspot Market to other mums. The beauty of the Kidspot marketplace is that "there are no auctions, just honest prices". Categories are very specific which makes listing and finding things a breeze.
Top tip: Start by selling your bulky items first. That way you'll clear some clutter and it will be easier to find other things to sell.
2
Turn old books into $
We've all got a bookshelf or two that does nothing but collect dust. Berkelouw Books buy good quality second-hand books, from anyone who is willing to sell them. All you have to do is send them a list of what you're offering, and they will let you know what they are interested in buying. Extra cash is just a few mouse clicks away!
If your kids' old school textbooks are lying around in a box or piled up next to their bed, don't send these off to the tip in a big clutterbust. Instead, box them up and save them for the next school fete. School book stalls are a great place to on-sell all of last year's reading material – giving you back money (and space) you thought you'd never see again.
Top Tip: While you're at it, offer to sell books for friends and family for a small fee. You'll be helping them de-clutter and collect a few extra dollars for yourself in the process.
3
Cull and sell old CDs
If you're family all has iPods, you've probably got piles of CDs lying around that don't get listened to anymore. Morph these into cash by selling them online. Dixon's buy second-hand CDs, DVDs and even old videos and cassette tapes. Reclaim some space and get rid of your old CD tower once and for all!
Top Tip: It's worth investing in technology - you can fit hundreds of your favourite songs on an iPod and do away with CDs and their messy cases that always get left around the house.
4
Transfrom e-waste into cash
If you're thinking of upgrading your mobile phone, laptop or mp3 player then Buymytronics will help you get rid of your old gear. They will even buy broken or faulty equipment. So, before you throw that cracked mobile phone in the bin, get a quick online quote to find out what it could be worth. Do this with all yuor e-waste and you'll rid your drawers and home of clutter, make some extra cash and help the environment too.
Top tip: Don't forget to make use of the free shipping policy online. Buymytronics will pay for your item to be sent in, so you don't have to waste a cent on postage!
5
Get savvy with eBay
Everyone knows that eBay is the hottest place in cyberspace. If you've got trash of just about any description, you'll find a buyer. This is one place that is guaranteed to turn your trash into some serious cash!
Top tip: If you're new to the eBay game, take some time to go through an online tutorial so that you can find out how to maximise your bay experience.
6
Get rid of your second fridge and get a rebate
If you've got an old clunky 'second' fridge sitting in your garage, it's time to get rid of it! It's not only sucking electricity and amping up your power bill, it's also probably taking up a lot of unnecessary room, too. The fridge buyback program offers free removal of your second fridge (providing it still works) and a $35 rebate if the removal involves less than 6 steps.
Top tip: Use the inquiry form on the fridge buy back site to find out whether you are eligible to participate in the program, some conditions apply.
7
Have a garage sale and get rid of your junk
Nothing beats a traditional garage sale to get rid of unwanted stuff. Anything and everything goes when it comes to street selling. Have a trawl through your garage or shed - as a golden rule, anything you haven't used for 2 years or more should be sold without a second thought.
Top tip: Speak to your neighbours and organise a street garage sale. The more houses involved the better as you'll spark a lot more interest from bargain-hunters if there's a whole group of you selling your wares.
ANY IDEAS ABOUT THIS TOPIC?