From the best no-blow-dryer-needed styles to how to combat chlorine-drenched hair, here's everything you need to know to rock gorgeous tresses straight through to Labor Day.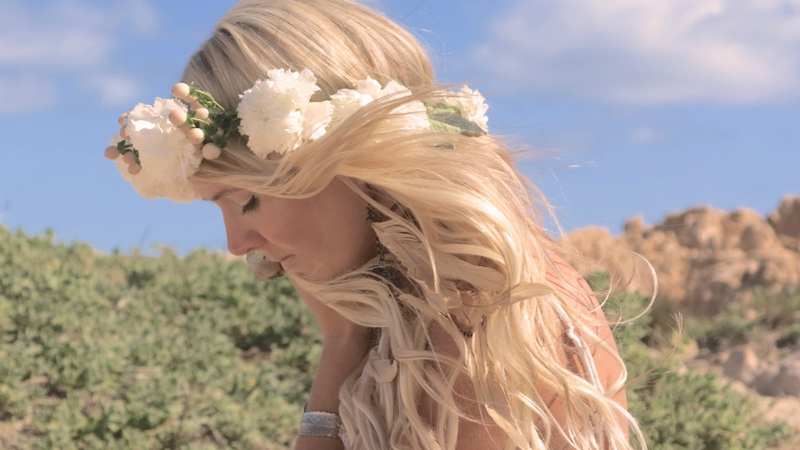 Part 1
1
What's the best summer haircut?
Lona Vigi, celebrity hairstylist: Summer is all about having easy hair that also has tons of movement. If your hair is on the shorter side, I am all about a classic bob or lob. Both allow your locks to move and be weightless. If you prefer longer hair, then getting light layers all over and not having it all one length is a crucial. This prevents your hair from being too heavy and weighed down.
2
What's the secret to preventing frizz?
Kevin Mancuso, celebrity hairstylist: First, choosing the right shampoo and conditioner. Fighting frizz starts in the shower, because creating a smooth base texture makes styling easier. It's also important to apply styling products when your hair is wet to prevent frizz. Use a serum like Nexxus Humectress Encapsulate Serum to help make detangling easier while adding strength to strands so they can resist damage, another cause of frizz.
3
Do I have to change my summer hair products like I do with my skin care?
KM: Absolutely. Just like how light, airy skin care formulas can seep into skin better, styling products such as some serums, creams, and sprays don't sit on the surface of strands and are able to provide light moisture. You can still use a hair oil — it just has to have a small molecular weight that can get inside hair, such as Nexxus Oil Infinite Nourishing Hair Oil. I also like to use a light spray gel in the summer, like Nexxus Diametress Lavish Body Gel Spray, to give hair hold and shield strands from humidity.
4
Do I really need to rinse my hair after swimming?
Yes. Immediately after swimming, you always need to rinse your hair with clean water to help remove chlorinated or salt water. And even better — wash with Nexxus Hydra-Light Shampoo. It acts like a gentle clarifier and will help remove buildup
5
How can you create effortless-looking waves?
LV: In the summer, I like to section-dry hair into 2- to 3-inch sections and braid them. Next, I work a straightening iron up and down the braid, moving it very quickly along the hair. I let the hair cool and take out the braids, run my hands through it to make it piece-y, and set the style with Nexxus Comb Thru Finishing Mist.
6
What's the best no-heat style for a super hot day?
LV: Opt for styles that are not completely down but still show movement in the hair, like a bouncy but sleek high ponytail or a low, messy side bun, letting pieces fall out naturally so it's not too perfect.
7
Is it possible to keep a blowout polished in the summer?
LV: Yes. Conditioning the hair every time you shampoo is extremely important — regardless of your hair texture. It helps add moisture and bring out natural shine, and it will keep your strands hydrated and able to hold a style longer. And before you blow-dry, always coat damp hair with a heat-protecting product like Nexxus Promend Heat Protecting Mist.
ANY IDEAS ABOUT THIS TOPIC?