When you throw up stomach acid, the vomit is often presented as a dark green or bright yellow color, also called green vomit. When vomiting persists, more so after a meal, it may cause you to vomit bile. Secretion of bile mostly happens about 20 – 40 minutes after a meal, particularly after digestion of fatty meals. Should vomiting take place a few minutes after a meal, the partially digested food lying in the small intestines mixed with digestive enzymes, bile and mucus, will be passed out after several spells of vomiting.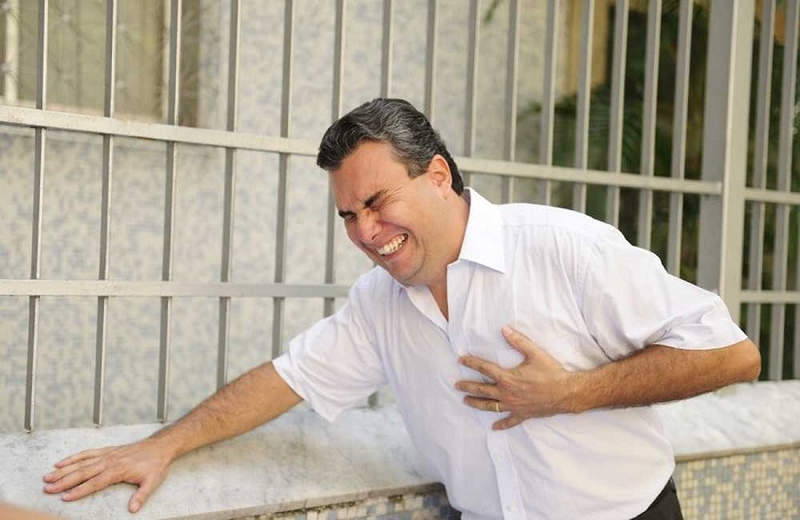 Why Do You Throw Up Stomach Acid?
1
An Empty Stomach
When your stomach is empty from excessive vomiting and you start to throw up stomach acid, it is normally the result of the body's defense mechanism. If you're nauseated and vomiting, you should stay hydrated. When bile has prolonged contact with the esophagus, it can cause damage. If the vomiting persists, consult a doctor.

2
Intestinal Obstructions
When your small intestines have an obstruction, you can vomit bile. Naturally, bile is mixed with substances in the stomach and moves down to the intestines. In the event of an obstruction, bile is forced out of the body via vomiting. Inflammatory bowel disease, gallstones and adhesion are some of the causes of obstruction of the small intestines.

3
Bile Reflux
This is a disorder that is similar to that of acid reflux. The only difference is that the body expels bile in place of acid. When the stomach has excess bile, it may force out through vomiting. Gastric surgeries like removal of gallstones and peptic ulcers are some of the causes of bile reflux. Many stomach surgeries can cause excess build-up of bile, especially during the healing process. This symptom is, however, a sign of things not being right.

4
Alcohol and Drug Use
When you consume large amounts of alcohol for a long time, there will be irritation of the stomach lining. Consequently, the stomach starts to involuntarily vomit and throw up stomach acid. Drugs like digitalis and morphine can give you the urge to vomit. If this happens, bile will be expelled.
5
Cyclical Vomiting Syndrome
This is a rare disorder where the person suffering from it may experience episodes of vomiting bile. This is a condition that is characterized by vomit attacks that are violent and happen for no good reason. The vomiting bouts can last up to 10 days. The intensity and constancy of this condition starts to irritate the stomach and this results in the production of more bile. The stomach has to get rid of the excess bile by throwing it up. This is a vicious circle and anyone experiencing this should seek doctor's advice.
6
Other Causes
There are some medications that can cause ejection of green bile. Besides, anything triggering the gag reflex can trigger vomiting of bile.
Excessively spicy foods and food poisoning can trigger continuous vomiting until the stomach is empty.

Intestinal tract inflammations like gastroenteritis are closely related to vomiting bile, causing growth of viruses and bacteria in your intestinal tract, which may lead to vomiting of bile.

How to Deal With Throwing Up Stomach Acid
ANY IDEAS ABOUT THIS TOPIC?