There are certain dress style of men that makes women feel bad. Below are some of them. Take a look and check if you have dressed like that.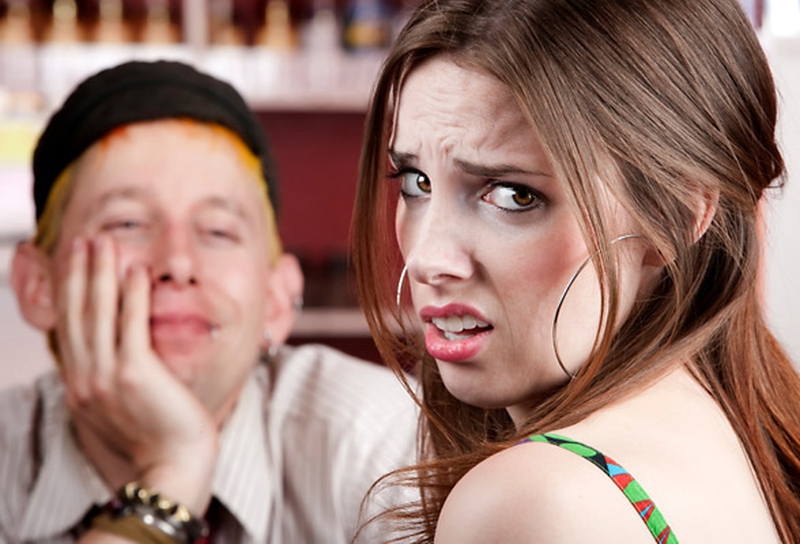 Part 1
2
"Men wearing knee-high white socks when they're not playing cricket."
3
"High-waisted red trousers."
4
"Too tight trousers. No one needs to see a man-toe wrapped in wrinkled, sweaty fabric."
5
"V-neck sweaters – runs the risk of stray chest hair peeping over the top. Also, cheap shoes with a pointed toe."
6
"What should a man never wear? Bow ties. Unless it's on evening wear, like in Downton Abbey, when they get dressed for dinner. In that case, if you have someone like Carson dressing you, a bow tie is OK – but this is, like, 1920. Or a shirt with short sleeves. I think short sleeves are like the devil to me."
7
"Not taking care of yourself. Make sure shirts are pristine white, keep clothes well-ironed and well looked after. Take a considered approach to details – a bad pair of socks or cheap jewellery can undo all your hard work in an instant."
8
"A man should never, ever wear Ugg boots. I love my Ugg boots, I live in my Ugg boots, they are life-changing. But a man shouldn't do it. It is not cool. Ugg boots worn with confidence? Now that's a difficult conundrum."
9
"Tattoos – with the occasional exception. Most people are lacking in culture and choose images that don't mean anything. Also, a man shouldn't wear his shirt over his trousers. Every now and again it works. But mostly they end up looking like babies."
10
"Tuck fitted shirts in nice and tight – the last thing you want is anything looking too blousy. And a man should never wear shorts in the city."
11
"As long as it's a true extension of their personality, men should just go for it. They can look good in pretty much anything, even dresses. Maybe not knee socks."
12
"Speedos or budgie-smugglers. Hideous, even on professional swimmers. Low-slung jeans do nothing for me, either. Men with too much jewellery are suspect. Underwear showing is horrid, too."
13
"Never wear too much cologne. And I hate knitted sweaters. It just seems really feminine for a man to wear a knitted sweater with a shirt. Men should never wear high-waisted pants. I still see some of those around… on a few people in particular."
14
"I dislike any sort of underpants that have a logo running around the top of the elastic. I don't care if it says Calvin Klein or Next – it's still tragic and weird. Why would you advertise any brand via the medium of your boxer shorts? Inexplicable."
ANY IDEAS ABOUT THIS TOPIC?