Keeping up with the latest trends and styles can be so fun, but it can also be exhausting. While it's always nice to have the cutest new accessory or clothing item, there are, of course, more than just a few timeless staples that every girl needs. From your closet, your handbag to your life, here's a list that will surely sort you out with the basic essentials you need to be trendy, yet classy, and elegant, yet fun.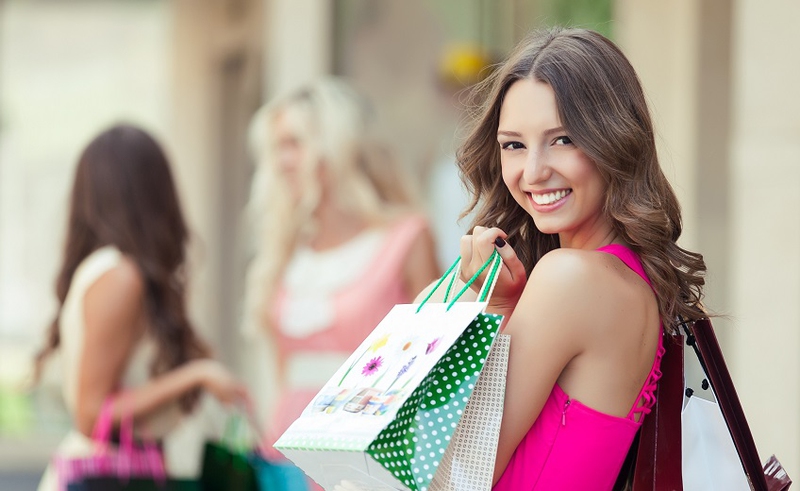 Things Every Girl Needs
1
Lip Balm
I think we can all agree that there is absolutely nothing sexy about dry, cracked lips. Especially as the weather gets cooler, it'd behoove you to keep some lip balm on hand to stay moisturized and avoid this beauty faux pas.
2
Tissues
A small packet of tissues can be a lifesaver for you and your fellow female peers. Runny nose? No problem. Spilled your drink? No problem. Hannah got dumped? No problem. Your tissues will always save the day.
3
Bobby Pins and Hair Ties
It's always a good idea to keep some bobby pins and hair ties available, both at home and in your bag. When you're on the go and you have a beauty emergency, you won't have to panic because you can pin back your crazy flyaways.
4
Some Statement Jewelry
Even the simplest outfit can go from boring to WOW with a fun statement piece, like a big, colorful necklace or some super dangly earrings. Find the perfect piece that fits your style and personality and jazz up your plain outfits.
5
LBD
The Little Black Dress will never go out of style. This is a non-negotiable closet staple. Perfect for every occasion from weddings to funerals, a well-fitted little black dress will always do you right, from morning till night.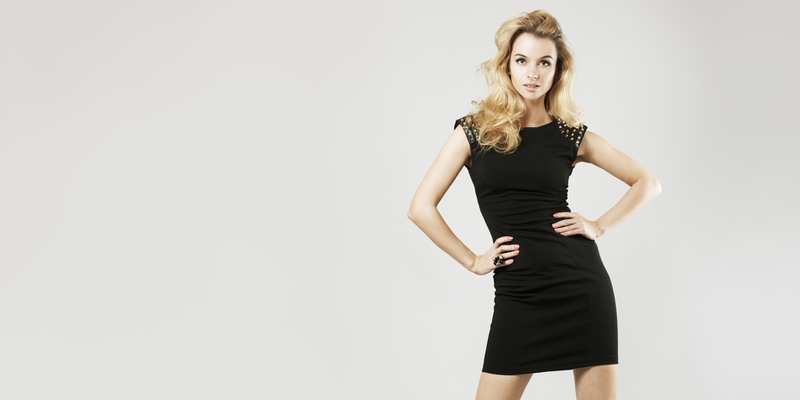 6
A Signature Scent
A signature scent is one of those things every girl needs. Once you find the fragrance that suits you best, flaunt it every chance you get. (Pro tip: take advantage of free perfume samples at the mall, you may never have to buy a bottle again!)
7
Feminine Hygiene Products
A smart girl always keeps a spare tampon or pad tucked away in her bag so she's never caught out there without protection. Even if you're not expecting your period, you might bump into a stranger who is desperate for your help. What goes around comes around!
8
A Signature Drink
Every girl has a signature drink which they can rely on after a hard day's work or when they want to get the party started. Whatever your preference is, you should keep those cocktail ingredients in your cupboard.
9
A Blazer
The perfect blazer is well tailored, but also casual. The perfect blazer can go from the board room to the bar. The perfect blazer will look amazing with your business attire, and also with some jeans. The perfect blazer is of a neutral color like black, navy, or camel.
10
Classic Black Pumps
Not too high, nothing more than three inches will do you good. Like the LBD, black pumps will also never go out of style. You can rock them with a fancy dress or with some jeans.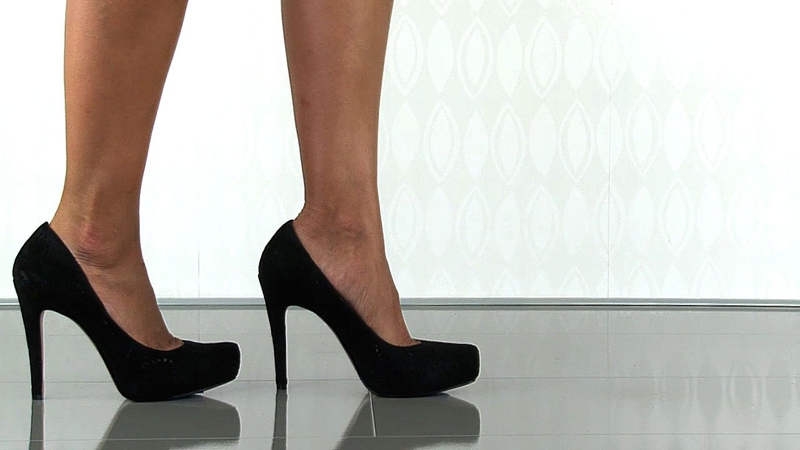 11
A Bra That Actually Fits
Among all things every girl needs, this one is a must. If you don't have a perfectly fit bra, stop what you're doing right now and go straight to your local lingerie shop. Get measured, and invest in a bra that fits you perfectly. It's probably a totally different size than you thought!
12
A Pair of Jeans That Make Your Feel Great
The perfect pair of jeans is one of those things that every girl needs, but not every girl can find. If you haven't already got a pair, don't give up on looking. The right pairs of jeans are out there.
13
Ballet Flats
A cute pair of ballet flats is great when you want to be comfy but sneakers aren't appropriate. Go for a black or nude pair, as they'll go with just about everything in your wardrobe.
14
Every Day Studs
Some classy little stud earrings will give your look a little extra oomph without going totally over the top. Crystal studs are gorgeous and yet simple and elegant.
15
A Crisp, Plain White Tee
When it comes to the absolute bare necessities, every girl needs a nice white tee in their closet. They're perfect for layering, and the best go-to weekend wear. Get yourself something soft with a relaxed fit, not too tight.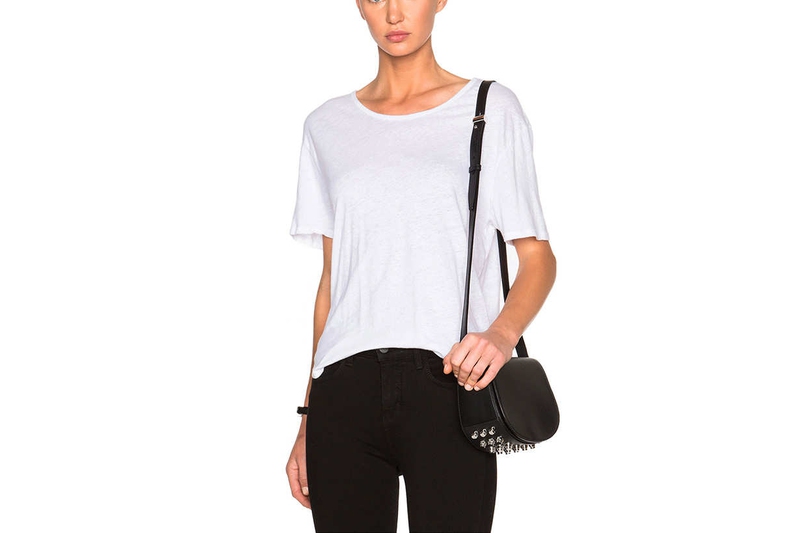 16
A Chambray Shirt
A chambray shirt is a light denim button down, which is more casual than a blouse and lighter than a denim jacket. It's great for layering, you can change the look of it in so many ways, and you can wear it during any season.
17
A Cute Clutch
A small going out bag is a must for any girl goes about town. You don't need to get something extra fancy, but something neutral that works in the day and the night. Some bags even have a thin chain for when you want to go hands-free.
18
Black Leggings
As for girls, great curves and black leggings can be damn sexy, which should definitely be included in the list of things every girl needs. I truly believe in rocking a pair of black leggings instead of pants on those days when you just don't feel like putting pants on. You can dress your leggings up or down depending on how you feel.
19
Lightweight Jacket
A multifunctional, cute lightweight jacket is another must have for your closet. This is the jacket that you grab for running errands, or taking a relaxing stroll. You have the right to go totally casual every now and again!
20
A Cozy Sweater
A super soft and cozy sweater is like a dream come true. Stay warm and classy in some knit wear that makes you feel like you're wrapped in a blanket all day.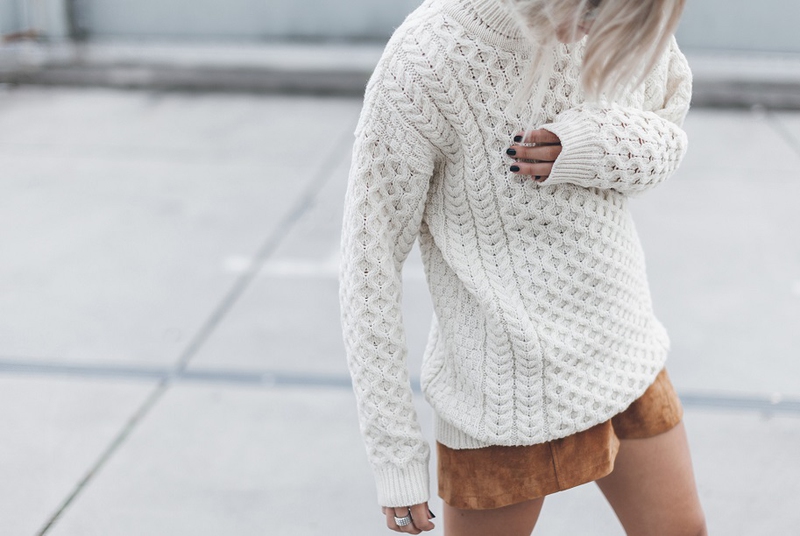 21
Denim Jacket
A classic denim jacket will be dead on trend every year. From early spring days to chilly summer nights by the beach, a denim jacket looks good with just about everything.
22
Hand Cream
Like lip balm, you should always keep some hand cream in your purse. The winter months can be especially damaging to your delicate hands, so keep them well moisturized and soft.
23
A Good Book
There's nothing quite like having a good book on hand to keep you company. Plus, reading is a sign of intelligence, and intelligence is sexy.
24
A Solid Group of Girlfriends
One of the best accessories a girl can have is a solid group of girlfriends. You need a crew to get you through the hard times and to celebrate all the good times. Even when guys let you down, true girlfriends will always stick by you.
ANY IDEAS ABOUT THIS TOPIC?