Tangerines are most tasty when they are in season between the months of October and April. Despite this, they can still be obtained at different times throughout the year. You can tell that a tangerine is good by its firmness, heaviness and one which has a smooth, unscathed and brightly orange skin. Tangerines are best kept in the refrigerator where they are good for up to two weeks.
Here are some tasty tangerine recipes for anyone who loves tangerines.
Tangerine Salad with Shredded Coconut
This tangerine recipe is as pleasing to the eye as it is to the taste buds. It is light and refreshing and makes for an excellent snack.
Ingredients
1 cup sweetened coconut, shredded

½ cup almonds, sliced

2 tbsps. fresh tangerine juice

2 tsps. red-wine vinegar

½ tsp. fresh thyme, chopped

Salt and ground pepper to taste

2 tbsps. olive oil

3 cups torn green-leaf lettuce

2 tangerines, peeled and sliced thinly

1 thinly sliced apple
Yield: 4 servings
Instructions
Preheat oven to 350 degrees Celsius. Bake almonds and coconut on a baking sheet until golden then set aside to cool. In a bowl, whisk the tangerine juice, thyme, vinegar, and olive oil. Add salt and pepper to taste. In another bowl, combine tangerine and apple with lettuce. Add the baked coconuts and almonds. Stir in a vinaigrette of your choice. Serve immediately.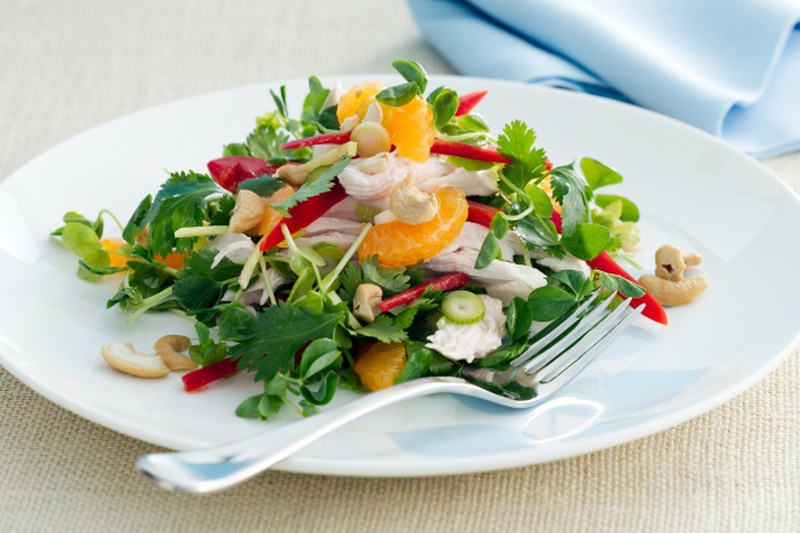 Chicken on a Cabbage and Tangerine Bed
This is one of the tangerine recipes packed with proteins and fiber. It is the perfect combination to keep the inches off your waist while still being filling and tasty.
Ingredients
2 tbsps. almonds, sliced

4 oozes leftover roasted chicken, sliced

2 cups cabbage

1 peeled and segmented tangerine, with juices

1 thinly sliced scallion

2 tbsps. Sesame-Miso Vinaigrette
Yield: 1 serving
Tangerine Muffins
Tangerine muffins make an ideal snack for any lunchbox, but are also nutritious enough for breakfast.
Ingredients
2 cups flour

½ cup sugar

2 tsps. baking powder

1 tsp. baking soda

½ tsp. salt

1 cup vanilla yogurt

1 lightly beaten egg

¼ cup melted butter

2 tbsps. milk

1 cup tangerine, peeled and diced

1 tbsp. tangerine peel, grated
Yield: 12 servings
Instructions
Combine flour, baking powder, baking soda, salt and sugar in a bowl. In another bowl, mix the egg, butter, milk, and yogurt until the mixture is smooth. Stir this into the dry mixture until everything becomes moist. Mix in tangerine and peel. Fill greased muffin tins to two thirds the volume. Bake muffins at 400 degrees Celsius for about 18 to 20 minutes. Let cool for 5 minutes before removing the muffins from the pan.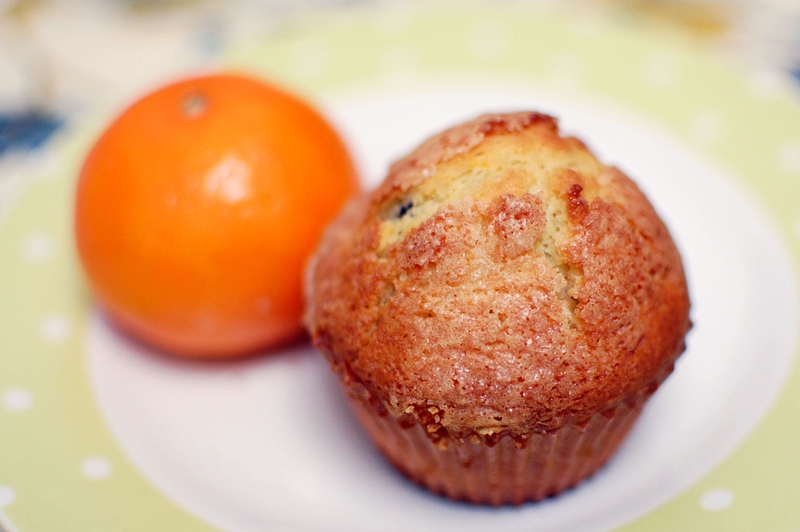 Spicy Tangerine Beef
This tangerine recipe makes for a tasty entre. It is full of flavor and is best enjoyed with a glass of red wine.
Ingredients
3 tbsps. soy sauce

1 tbsp. cornstarch

1 lb. flank steak or tri-tip, sliced thinly on the bias

2 tbsps. sherry

2 tbsps. hoisin sauce

2 tbsps. honey

1 tbsp. chili sauce

2 tbsps. soy sauce

¼ cup tangerine juice, freshly squeezed

3 tbsps. canola oil

2 tbsps. fresh ginger, minced

3 scallions, finely chopped

¼ tangerine, zested

2 tbsps. sesame seeds, toasted
Yield: 4 to 6 servings
Instructions
Combine cornstarch and soy sauce in a re-sealable plastic bag. Add beef and let marinate for 20 minutes in the refrigerator. Mix the sherry, chili sauce, hoisin, tangerine juice, soy sauce and honey until fully combined. Heat oil on high heat. Add ginger and beef and cook for two to three minutes. Add sauce mixture and cook until the sauce thickens. Garnish with tangerine zest, scallions and sesame seeds to serve.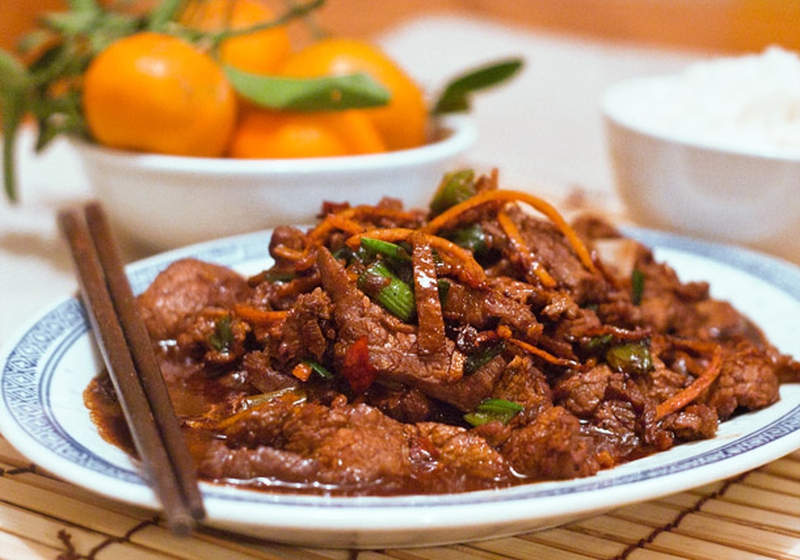 Tangerine Cake
The tangerine cake is a zesty treat for the dessert table or as an accompaniment to your favorite cup of tea or coffee.
Ingredients
Vegetable oil cooking spray

2 ½ cups flour

1 ¾ cups sugar

1 tsp. baking powder

1 ½ tsp. baking soda

½ tsp. salt

1 cup vegetable oil

8 oz. cream cheese

3 eggs, beaten

1 cup tangerine juice

1 tbsp. tangerine zest

Tangerine icing to decorate
Yield: 8 servings
Instructions for cake
Preheat oven to 350 degrees Fahrenheit. Lightly coat 2 9 inch circular 9-inch cake pans with cooking oil spray. Mix the flour, baking powder, baking soda, sugar, and salt together in a large bowl. Add vegetable oil, eggs, sour cream, zest and tangerine juice. Mix well with a hand mixer. Pour batter evenly into cake pans. Bake for about 25 minutes. Allow cakes to cool completely before icing.
Tangerine Sherbet
A light flowery taste combined with rich cream makes the tangerine sherbet a delectable frozen treat. It's one of the easiest to make tangerine recipes.
Ingredients
Zest of 2 tangerines

3 cups tangerine juice

1 cup sugar

Salt

3 tbsps. orange flavored liqueur

½ cup heavy cream
Yield: 8 servings

Instructions
Heat ½ cup tangerine juice, sugar and ½ tsp. salt in a small saucepan on medium heat. Stir until sugar completely dissolves. Pour into a bowl and add the zest. Add the remaining tangerine juice, liqueur and cream. Chill in the refrigerator for 30 minutes. Freeze mixture in an ice cream maker according to manufacturer's instructions. Place mixture in a container and freeze for about 4 hours, until solid.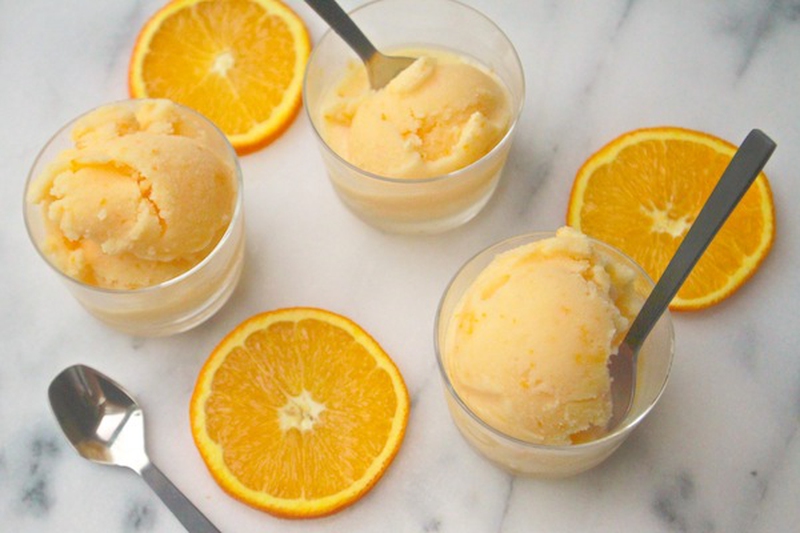 Tangerine Jasmine Tea
The jasmine tea is a perfect combination of two refreshing summer drinks: lemonade and iced tea. This drink features flowery accents from its Jasmine tea pearls.
Ingredients
3 ¼ cups water

3 tbsps. jasmine pearls

1 ¼ cup Simple Syrup

3 cups tangerine juice, strained
Yield: 8 servings
Tangerine Glazed Chicken Thighs
This meat dish is a great combination of sweet and savory flavors. It is easy to prepare and is ready in a short time.
Ingredients
5 tbsps. canola oil

1 small red onion, chopped

1 quart tangerine juice

Fresh thyme

The zest of a tangerine

¼ cup maple syrup

1 tbsp. soy sauce

1 tsp. ground black pepper

8 chicken thighs

Salt

2 thinly sliced green onions, grilled oranges and tangerines for garnish
Yield: 8 servings
Instructions
Preheat the grill. Heat 2 tbsps. of oil in a saucepan over high heat. Add onions and sauté until soft. Then, add thyme and juice. Stir occasionally until mixture becomes thick, after about 20 to 25 minutes. Strain the mixture into a bowl and stir in soy sauce, syrup and black pepper. Allow to cool to room temperature. Season chicken with salt and pepper. Brush each piece lightly with the remaining oil. Grill until golden brown and just cooked. During the last five minutes of grilling, brush with glaze. Remove to a plate and sprinkle green onion and grilled citrus.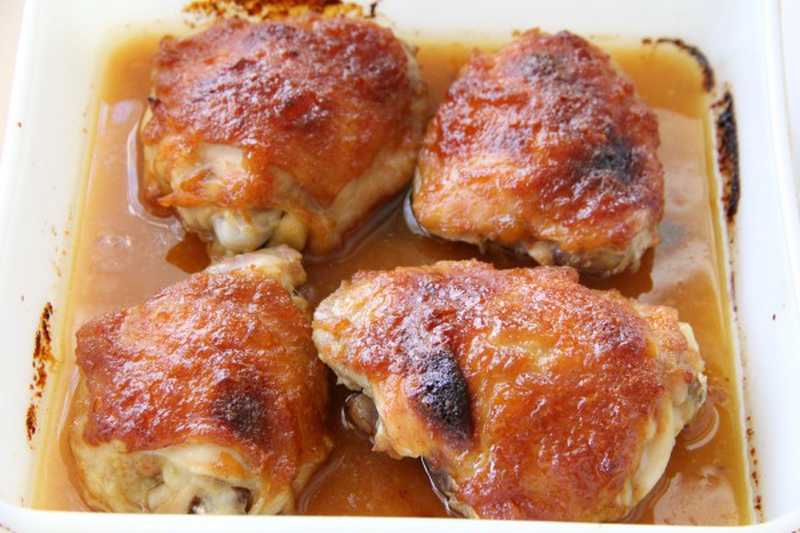 Tangerine Punch
This tangerine recipe is a colorful and flavor-rich refresher of mind, body and soul. In addition to tangerines, there are cranberries and pomegranates which are natural anti-oxidants.
Ingredients
12 ounces fresh cranberries

Mint leaves

2 cups freshly squeezed pomegranate juice

3 cups freshly squeezed tangerine juice

5 cups cranberry juice

2 bottles sparkling wine or Champagne
Yield: 15 servings
Instructions
Arrange three cranberries with two mint leaves, alternately on a wooden skewer stick. Place each on a baking sheet, cover with damp paper towels and refrigerate for about an hour. Then in a large bowl, combine the fruit juices. Fill glasses with ice and ladle about ½ cup punch into each. Top with wine. Garnish each glass with a swizzle stick.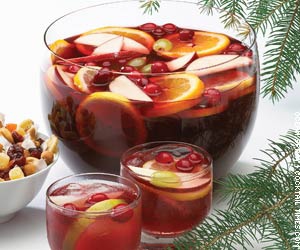 ANY IDEAS ABOUT THIS TOPIC?