Have you ever noticed dry patches around your body? This issue is common enough that most people will notice it at least once in their life, if not more. In most situations, random dry skin patches don't indicate anything serious such as a skin disease or condition; instead they are due to using harsh soaps, wearing itchy clothing, taking long and hot showers, or misusing moisturizer. In other cases, however, medications may be to blame for these dry spots. Continue reading to learn more about these seemingly random dry skin patches, their causes, and how you can get rid of them.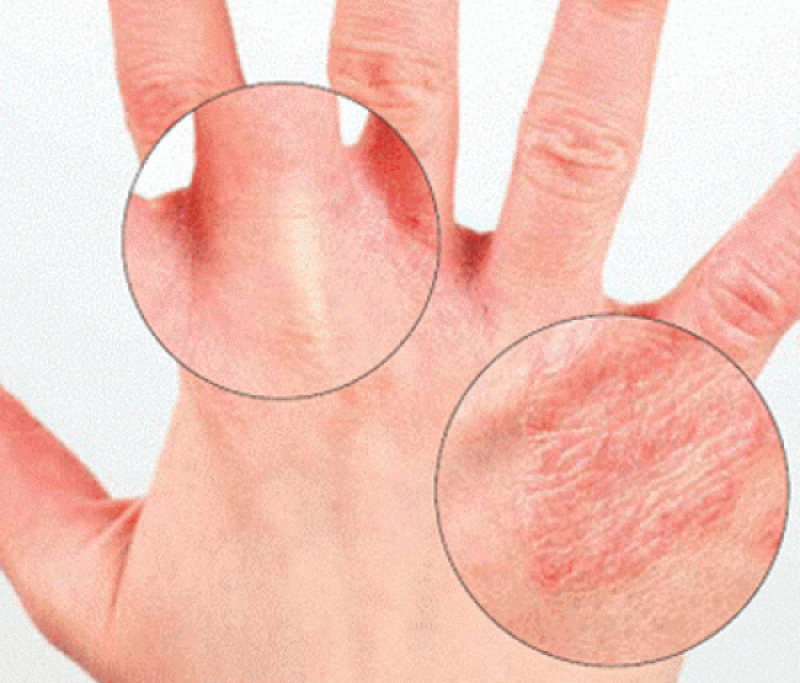 What Cause Small Dry Patches on Skin?
Although there are numerous possible causes of a dry spot on skin, some reasons are more likely than others. By recognizing the cause of your skin issue, you can begin to take steps to prevent it from recurring or heal it.
1
Misuse of Moisturizer
One of the most common causes of dry patches is not using moisturizer correctly. While this product is a key part of maintaining healthy skin, you need to apply it correctly. If you put it on while your skin is dry, it won't work. Besides, you need to select an effective product.
What you can do: Always apply moisturizer to skin while it is damp as this allows it to trap this moisture in place. Try letting the lotion soak for several minutes and patting off the extra. Also be sure to select a mild moisturizer without alcohol or perfume to combat dry skin.
2
Environment
Possibly the most common cause is the environment, specifically dry air. In the winter especially, it will draw moisture out of your skin, leading to winter itch. When you go inside during the winter, your skin is exposed to dry heat from central heating and in the summer, air conditioning will dry it out.
What you can do: Work to counteract this dry heat by picking a quality moisturizer. Also avoid turning the heat up too high. You should also make sure to bundle up when it's cold outside and can use a humidifier to combat that dry air inside.
3
Prolonged Exposure to Hot Water
When you are exposed to hot water for a long time, such as in the bath, it will wash away natural oils that protect your skin.
What you can do: Avoid this problem by taking a shower instead of taking a bath, avoid hot water, and don't shower for more than several minutes. This doesn't mean cold water is necessary; lukewarm will be comfortable and better for your skin. Try to minimize the time your body comes in contact with the water and pat your body dry after instead of rubbing, then apply a moisturizer.
4
Soap and Clothes
Soap is a major factor in small dry patches on skin. Like hot water, it removes the protective oils from your skin. It will also be caused by using too much. You really just need soap on your underarms, groin, feet, hands, and face and can rinse the rest. Itchy clothing, such as wool sweaters, may also affect it.
What you can do: To minimize this cause, opt for fragrance-free soaps that are mild in nature. Also avoid using a harsh brush or sponge when washing. To avoid dry skin from clothes, stay away from contact irritants like itchy clothes and ensure your clothes are loose enough.
5
Medical Conditions
In rare cases, random dry skin patches might indicate an illness or physiological change. One example would be dry skin due to hormonal changes associated with aging. Dry skin is also commonly linked to skin conditions, diabetes, hypothyroidism and malnutrition.
What you can do: To treat dry skin in these cases, you want to first find the underlying condition and then treat it accordingly. Your doctor may also recommend some of the other tips.
6
Medications
There are several medications that can cause a dry spot on skin, such as retinoids for skin conditions like acne and diuretics or similar high blood pressure medication.
What you can do: If dry skin starts with a medication change, talk to your doctor about swapping medicines or changing the dosage.
Home Remedies for Dry Patches on Skin
ANY IDEAS ABOUT THIS TOPIC?