We've all heard about the silent messages we send through our body language, but did you know your sleeping positions may possibly tell something about your personality as well. Besides, your sleep positions may also have positive or negative effects on your health. Most people have a preferred sleeping position that they've maintained since childhood or their teenage years. If you are forced to change that position, you probably have trouble sleeping and spend a restless night.
The director of the UK Sleep Assessment and Advisory Service, Professor Chris Idzikowsk has been studying sleeping positions meaning and made some interesting discoveries. He thinks that there are 6 most common sleeping positions that can be linked to personality. And many body language specialists agree. Now let's get a closer look at sleeping positions meaning and see if you can spot yourself in the mix.
What Are Your Sleeping Positions meanings?
What Does Sleeping Positons Reveal About Your Relationship?
Since we have known the sleeping positions meaning as an individual, now you might also be curious about what sleeping positions say about your relationships. A national hotel chain surveyed couples and discovered that 46% couples prefer to sleep with their backs to each other. A quarter of them admitted they usually don't touch each other while sleeping. Curious now? Let's know more.
1
The Honeymoon Hug
This position involves sleeping face to face with arms and legs entwined. This is the most intimate position couples can share as they sleep. It is a common position to fall asleep in after lovemaking, but a difficult position to maintain for the whole night. Many couples stop sleeping in this position after the initial 'honeymoon phase' is past.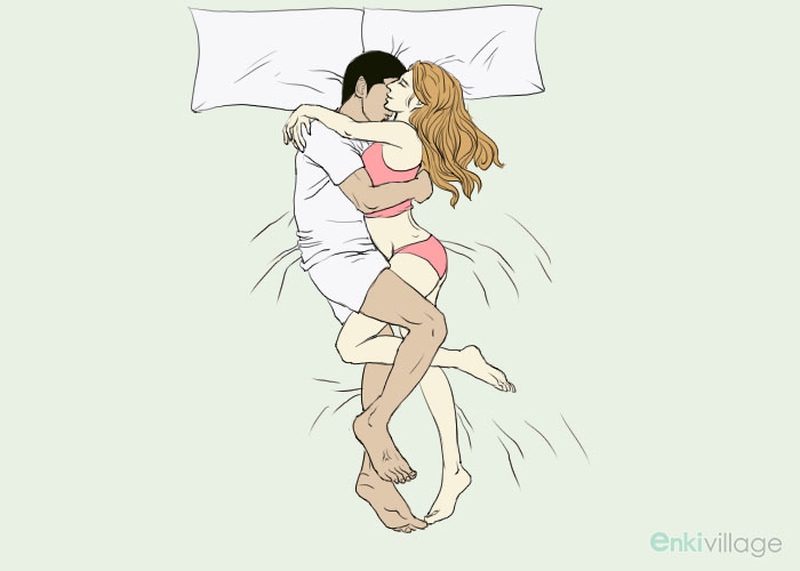 2
Spooners
Spooning is a very popular sleep position for couples. Both people assume a semi-fetal position and one partner presses their front against the back of the other. This clearly symbolizes a feeling of security and trust between partners.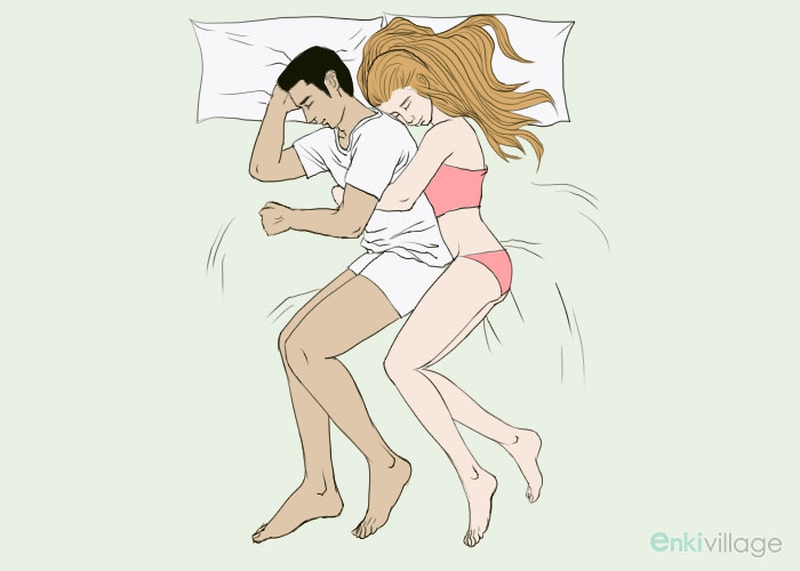 3
Back to Back Sleepers
The sleep position meaning of back to back sleeping is usually positive. It shows that the couple has a sexual bond, especially if their bottoms or feet touch; but they are both confident and independent in characteristics. If this is not a normal sleeping position for you and your mate and happens suddenly, it could be a sign that there is tension or anger brewing.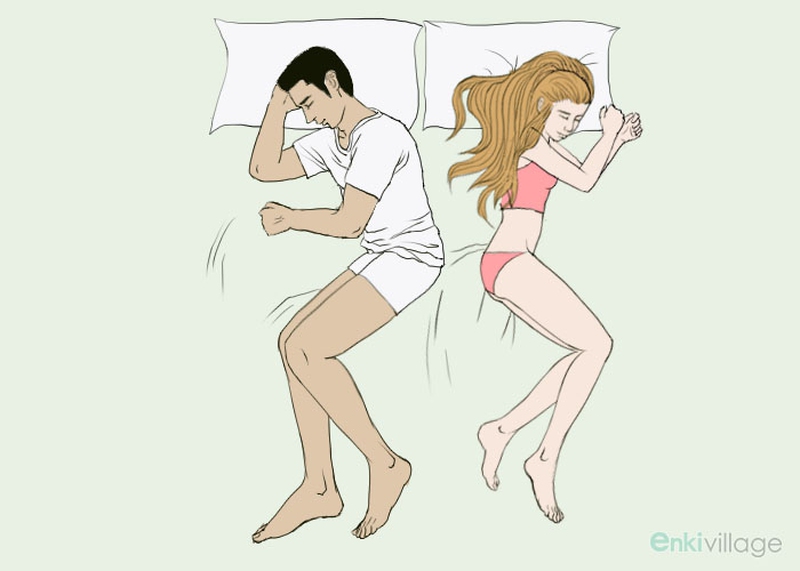 ANY IDEAS ABOUT THIS TOPIC?