Have you ever thought that what if I was more confident... I could achieve a new year's resolution, I could be more popular with girls, and much more importantly, I could live a happier life and feel better of myself.
Well, stop all the negative thoughts and forget about all the what ifs; instead, start to be confident from this moment. However, I know it's not easy to start building your self-confidence from zero or little. So, let's explore some really quick boosts of self-confidence here together. Get inspired by my list of 30 amazing self confidence quotes, and share your ideas here with me!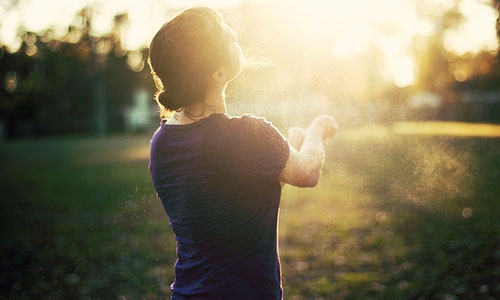 10 Amazing Self Confidence Quotes from Famous People
Sometimes we may be curious that how those famous people got their fame and success. Maybe one of the biggest reasons is that they are full of confidence. Let's see what famous people say about self-confidence.
1
You wouldn't worry so much about what others think of you if you realized how seldom they do.
― Eleanor Roosevelt
2
I do not believe in taking the right decision, I take a decision and make it right.
― Muhammad Ali Jinnah
3
I have great faith in fools - self-confidence my friends will call it.
― Edgar Allan Poe
4
Success is most often achieved by those who don't know that failure is inevitable.
― Coco Chanel
5
As long as you look for someone else to validate who you are by seeking their approval, you are setting yourself up for disaster. You have to be whole and complete in yourself. No one can give you that. You have to know who you are - what others say is irrelevant.
― Nic Sheff
6
If being an egomaniac means I believe in what I do and in my art or music, then in that respect you can call me that... I believe in what I do, and I'll say it.
― John Lennon
7
Control your own destiny or someone else will.
― Jack Welch (Former Chairman and CEO of General Electric)
8
Don't waste your energy trying to change opinions ... Do your thing, and don't care if they like it.
― Tina Fey
9
Successful people have fear, successful people have doubts, and successful people have worries. They just don't let these feelings stop them.
― T. Harv Eker
10
Confidence comes not from always being right but from not fearing to be wrong.
― Peter T. Mcintyre
10 Amazing Self Confidence Quotes from Bible
Bible has always been a great source for self-confidence or self-esteem. So, let's see what valuable self confidence quotes we can get from it.
1
For I am confident of this very thing, that He who began a good work in you will perfect it until the day of Christ Jesus.

― Philippians 1:6
2
If you lie down, you will not be afraid; when you lie down, your sleep will be sweet. Do not be afraid of sudden terror or of the ruin of the wicked, when it comes, for the Lord will be your confidence and will keep your foot from being caught.

― Proverbs 3: 24-26
3
I can do all this through him who gives me strength.

― Philippians 4:13
4
Therefore let us draw near with confidence to the throne of grace, so that we may receive mercy and find grace to help in time of need.

― Hebrews 4:16
5
In the fear of the LORD there is strong confidence, and his children will have refuge.
― Proverbs 14:26
6
This is the confidence which we have before Him, that, if we ask anything according to His will, He hears us.

― 1 John 5:14
7
So we say with confidence, "The Lord is my helper; I will not be afraid. What can mere mortals do to me?"

― Hebrews 13:6
8
Though an army besiege me, my heart will not fear; though war break out against me, even then I will be confident.

― Psalm 27:3
9
Therefore, do not throw away your confidence, which has a great reward. For you have need of endurance, so that when you have done the will of God, you may receive what was promised.

― Hebrews 10:35-36
10
So we can confidently say, "The Lord is my helper; I will not fear; what can man do to me?"

― Hebrews 13:6
10 Amazing Self Confidence Quotes from People like Us
There's always been someone who's like born with great confidence, and also there're always people who have succeeded in building self-confidence. Perhaps we should seek inspiration from them since we're all ordinary people.
1
Don't be afraid to give up the good and go for the great.
— Steve Prefontaine
2
Sometimes all you need to do is forget what you feel and remember what you deserve.
— thisisnaila (From tumblr.com)
3
Go out in the world and work like money doesn't matter. Sing as if no one is listening. Love as if you have never been hurt. Dance as if no one is watching.
— Anonymous
4
When you please others in hope of being accepted, you lose your self-worth in the process.
— Dave Pelzer
5
A rule every girl should live by: Just because she's beautiful does not mean you aren't!
— viivalo (From tumblr.com)
6
Life is way too short to spend another day at war with yourself.
— lovelikeaweirdo (From tumblr.com)
7
I use to always care what people thought about me… then I realized I care what I think about me a whole lot more.
— The Power Quote.com
8
You're awesome. If someone doesn't see that, f*ck them!
— thewaytowonder (From tumblr.com)
9
Be careful how you are talking to yourself because you're listening.
— Lisa M. Hayes
10
This is who I am, live with it.
— Anonymous

ANY IDEAS ABOUT THIS TOPIC?