There's only one fashion staple a girl needs to stop her from freezing her arse off this winter and it's her cosy, snug-as-a-bug coat. Even if you're not a faux fur wearing kinda girl, you'll be spoilt for choice with the high street's haute picks. From dressing gown robes to normcore maxis and shrug on boyfriend silhouettes, here's 10 coat-trends you need to know about this season.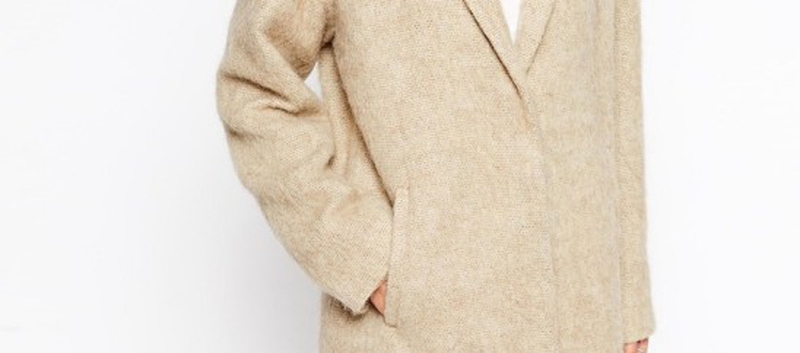 Part 1
Investment coats you'll be holding onto for years, blanket capes you'll be snuggling into all autumn long and boxy boyfriend coats you'll be seeing well into the new year - they're our only silver lining when winter saps us of all other sartorial sass. Winter coats, we want to hug you for a very long time. Here's 10 coat trends to help you take the chill off this season.
1
Belted dressing gown
We love it when bedroom wear becomes acceptable outerwear - it just makes life so much easier. Nothing says cosy chic louder than the classic dressing gown coat. Gotta love it.
Boyfriend
This coat style isn't going anywhere - invest in one this season and it will be a well worn favourite for years to come.
Collarless
Chic, sixties, classic.
The maxi
Top to toe chic.
Blanket
Blanket coats are the boho answer to dealing with the cold.
Faux fur
Fuzzy fur is only acceptable when it is faux. Go get snug.
Throw on
Collarless zip on coats are the easy breezy way to give your winter fashion some edge.
Trench
Classic Burberry-esque and goes with absolutely everything. You can't go wrong with this.
Leather

The leather coat has been reinvented this season and we're in love.
Teddy bear

Soft to the touch and cosy as can be.
ANY IDEAS ABOUT THIS TOPIC?