Parmesan chicken cutlets is one of the best weight watchers chicken recipes that is very easy to cook and is very healthy too.
Servings: 4
Total time: 35mins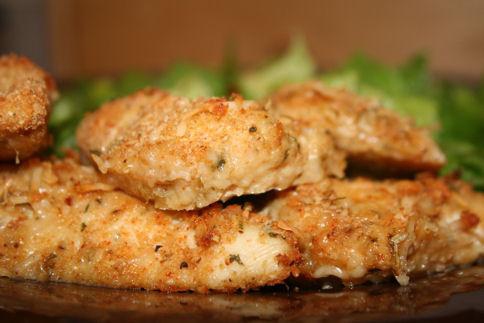 Ingredients
Main Ingredients
Grated parmesan cheese

¼ cup

Skinless chicken breast (boneless)

4 pieces of ¼ lb.

Dried Italian breadcrumbs (seasoned)

2 tablespoons
Seasoning
Fresh ground pepper

¼ teaspoon
Instructions
1. Preheat the oven at 400 degrees.
2. Add the cheese, all of the seasonings and the crumbs in a re-sealable plastic bag and shake well.
3. Put the mixture on a plate and dip the chicken pieces into the mixture, making sure that all sides are completely coated.
4. Arrange the chicken breasts on a nonstick baking sheet.
5. Bake for 20 to 25 minutes until the chicken is completely cooked.
ANY IDEAS ABOUT THIS TOPIC?