Smart females choose makeup after careful consideration of their complexion, skin tone and features; likewise, sensibly choosing the nail color according to your complexion also has certain benefits. In most cases, nail color is decided in accordance with the style and color of clothing, but you don't have to follow this rule religiously. Knowing some safe colors that goes well with your skin tone can help a great deal in keeping your style gracefully.
You would definitely want to know what nail colors suit dark complexion the best. These colors includes rich and deep shades. This article may help you find more inspirations on choosing nail colors for dark skin.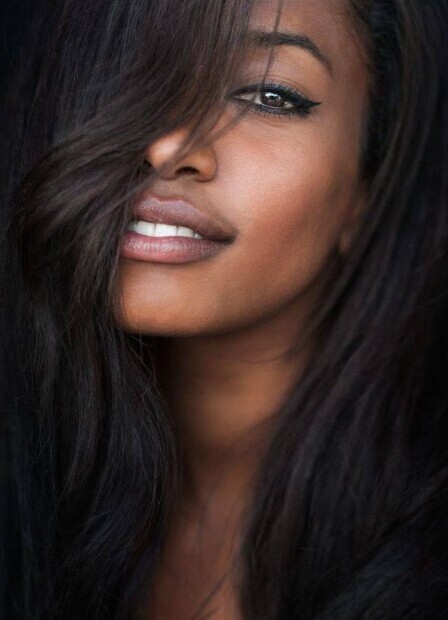 Nail Colors for Dark Skin
Tips on Choosing Nail Colors for Dark Skin
Apart from skin color there are certain other measures that should be taken into account while choosing a nail color. Here are a couple of tips which may help you choose a suitable nail color.
1
Outfit
Simply go with your instincts when it comes to wearing nail paint according to an outfit. Wear the colors which are complementary to the dress and you can even apply a specific color matching to your top, skirt, dress etc. Some experts say that nail color and dress should never be matching while some say it is okay wearing matching nail color, so it's totally up to your wish.
2
Makeup
The same thing is for your makeup. It's better if the nail paint is complementary to the makeup. You shouldn't have the makeup and nail color all matching otherwise it may look a little bland and tacky. But when you have a matching lip color and nail paint, then you will create a very dramatic look and it's good enough to draw the crowd's attention.
3
Occasion
Always keep in mind what occasion you're going to attend or where you are going. Play with different colors and create interesting designs. If you're going for work or going to attend a meeting, then try to keep things towards neutral and create a decent look. For evening or night parties, go for comparatively bolder and louder shades. The most amazing color that could be applied for such parties is a hot red color. Try to wear a little dazzling colors like silver, gold and bronze.
4
Season
Season is a very important factor when it comes to choosing a nail color. Winters are magical that gives a lot of liberty and freedom to carry on dark colors gracefully. All the trendy nail colors are called out in fashion. Summer is the season for all the hot colors and bright shades. Gold, red and certain neutral colors are pretty in during the autumn season.
5
Colors to Avoid
The colors that should be avoided by dark skin tones are orange, yellow, neon colors, pastels, white, dark brown and silver.
To check if the color suit your skin tone, apply the nail paint on a fingernail. The actual color of the bottle can be obtained by applying multiple layers.
It's not set in stone. Just trust your eyes and your instinct. You'll know which color look best on you!
ANY IDEAS ABOUT THIS TOPIC?