Whether you're planning a simple brunch for a small group or a breakfast meal to dazzle a crowd, I've got just the right brunch recipe ideas for you.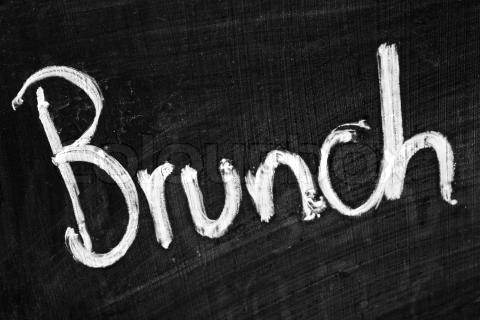 Part 1: Creamy Fruit-Filled Crepes
End brunch on a sweet note with pretty and tasty paper-thin crepes. Smear on a spoonful of honey-vanilla Greek yogurt, then bedazzle with fresh berries for a light, juicy treat.
1
Start to Finish: 40 mins

Makes: 4 servings Serving
Size: 2 filled crepes
Yields: NA is for 2 unfilled crepes
2
Ingredients
1 egg, lightly beaten
3/4 cup fat-free milk
1/2 cup all-purpose flour
1 tablespoon olive oil
1/8 teaspoon salt
Desired filling and/or topping
3
Directions
In a medium bowl whisk together egg, milk, flour, oil, and salt until smooth. Heat a lightly greased 8-inch nonstick skillet over medium heat; remove from heat. Spoon in 2 tablespoons of the batter; tilt skillet to spread batter evenly. Return to heat; cook for 1 to 2 minutes or until brown on one side only. Invert over paper towels; remove crepe. Repeat with the remaining batter to make eight crepes total, greasing skillet occasionally. Set crepes aside.

To assemble, place crepes browned sides down. Spoon desired filling onto half of each crepe. Fold unfilled half of crepe over filling. Arrange two filled crepes on each serving plate. Top with desired topping.
4
Nutrition Facts
Per serving:
120 kcal cal.

5 g fat (1 g sat. fat, 1 g polyunsaturated fat, 3g monounsatured fat)

47 mg chol.

110 mg sodium

14 g carb.

0 g fiber

2 g sugar

5 g pro.
Percent Daily Values are based on a 2,000 calorie diet
ANY IDEAS ABOUT THIS TOPIC?