Military diet, also known as the "3 Day Diet", is very popular on the social media sites like Facebook and Pinterest. It has gained popularity because it claims to be a quick weight loss program and you can lose up to 10 pounds per week or 30 pounds in a month. However, it is better to practice caution before taking up this diet plan. In this article, we will give you a general military diet review.
What Is Military Diet?
As the information given on various websites, the military diet is a combination of low calorie and chemically compatible foods which are designed to work together and help in weight loss. It is a "3 day on-4 day off" diet plan. However, it is not very clear how this diet plan comes to be associated with military or who has actually devised the plan either. It is believed that the metabolism is boosted and the body is forced to lose weight if you take military diet. It is possible that people do not lose weight in 3 days, and some even gain weight in a few months after applying the diet. This might happen because the diet may not be suitable to all people, and it is not possible to remain on grapefruits for a long time. So you'd better get the military diet review and take advices from your fitness instructor before you take the military diet.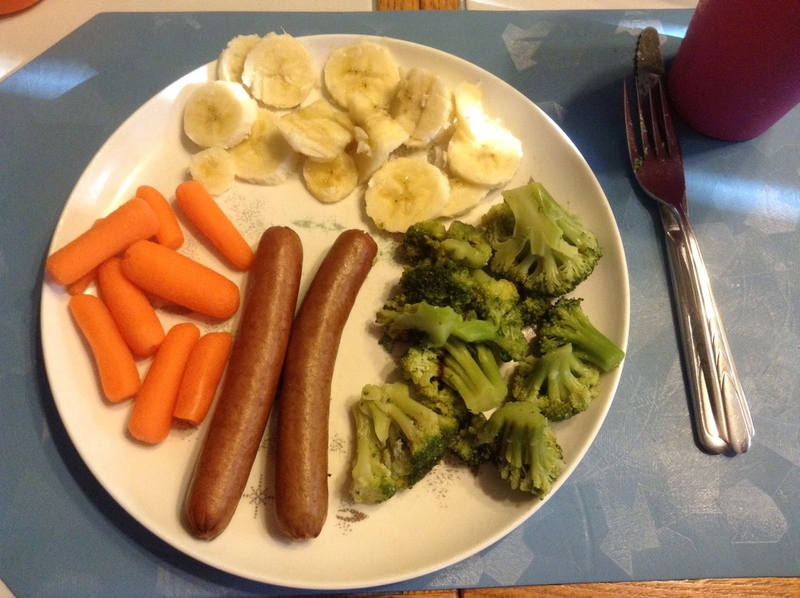 What Can You Have for Breakfast?
You can choose any ONE of the dishes below every day for breakfast:
Yogurt Parfait. This is made up with 1 cup of plain yoghurt, quarter cup of granola, 1 tablespoon of sliced almonds and 1 cup of mixed berries.

Egg on toast. You can have 1 scrambled egg on a slice of whole grain toast with 1 teaspoon of butter. Tomato slices and ¼ avocado slice can be added.

Walnut Waffles and Berries. Take 2 waffles made of whole grains, top with ½ cup of strawberries and blue berries and 7 walnuts.

Banana and Honey Smoothie. A smoothie made from 1 cup soy milk, 1 banana, 1 tablespoon honey, a tablespoon of flaxseeds and 2 tablespoons of oatmeal.

Meaty Breakfast. Protein rich breakfast of 2 lean sausages, 1 boiled egg and 1 kiwi.
What Can You Have for Lunch?
You can choose any ONE of the dishes below every day for lunch:
Tuna Pita. To make the Tuna Pita, mix ½ cup of Tuna with ¼ cup of white beans, a teaspoon of olive oil and lemon juice. Layer wheat Pita with 2 lettuce leaves and spread the tuna. Have 1 cup of grapes in lunch.

Black-Bean Wrap. Make filling with ¾ cup black beans, ¼ avocado, a cup of lettuce and 2 tablespoons of Salsa. Serve in 2 whole wheat tortillas.

Protein Salad. Fix up the salad by taking 2 cups of lettuce, 1 boiled egg, 2 teaspoons of almonds and raisins for each one, 1 cup of chopped up vegetables, adding 2 teaspoons of balsamic dressing in the last.

Veggie Quesadillas. Take 1/3 cup of cheddar cheese, ¼ cup black beans, ¼ cup of pepper and mushrooms which have been sautéed in olive oil for the stuffing in 1 whole wheat tortilla.

Swiss Sandwich. 1 teaspoon of Dijon mustard, 5 slices of turkey, 1 sliced pear and 1 slice of Swiss cheese in 2 slices of whole grain bread.
What Can You Have for Dinner?
You can choose any ONE of the dishes below every day for dinner:
Shrimp and Zucchini Pasta. For the sauce, cook 2 oz. of shrimp with 1 clove garlic, 1 cup zucchini, 2 tablespoons basil and 1 tablespoon olive oil. Serve with 1 cup of whole wheat pasta.

Sushi. This meal will consist of 1 cup miso soup, 1 tuna roll and small serving of sea-weed salad.

Cajun Chicken with Rice. Grill 4 ounces of chicken seasoned with 1 teaspoon of Cajun seasoning. Cook 1 clove garlic, ½ cup onion and 1 bell pepper with 2 teaspoons of olive oil. Then add 2 tablespoons of tomato paste, little Tabasco sauce and ¾ cup cooked brown rice. Serve chicken on top of rice.

Stuffed Potato. Use ½ cup turkey, 1 cup cooked broccoli and ¼ cup cheddar cheese as stuffing in baked potato.

Sausage Pasta. Take 1 sliced Italian sausage, 1 clove of garlic, ½ cup mushrooms, onions and zucchini sautéed. Add ½ cup spaghetti sauce and serve over ¾ cup whole wheat pasta. Garnish with shredded cheese.
What Can You Have for Snack?
Tips
It's important to consult a doctor before you start any diet so that you are sure the body is fit to handle the diet regime.

Break days should be followed, at least once a week, so that body can recuperate from diet and exercise.

Diet should be discontinued if it makes you sick or dizzy.
ANY IDEAS ABOUT THIS TOPIC?