Bread has become an integral part of the diet these days. Wheat, which is the main ingredient of bread, is problematic and people have also become intolerant towards gluten which is a constituent of wheat. The carbohydrate content is very high in breads and thus people who are on low-carb diets cannot eat breads. Do you want to know more about low carb bread? Read on this article.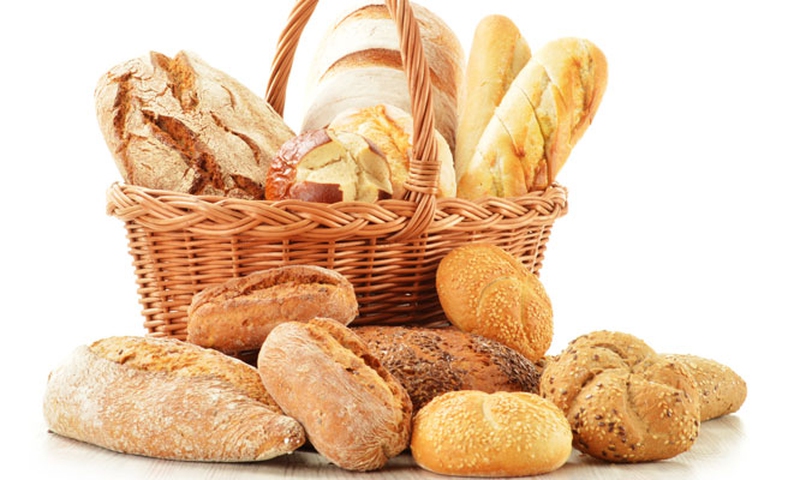 Why Should We Care About Carb in Bread?
Food grains in bread contain starch which is a complex form made of simple sugar glucose. This starch gets broken down into sugar by the enzymes present in the saliva, which usually happens by the time it reaches the stomach, so the bread can cause blood sugar to rise.
However, a lot of studies on low carbohydrate diets with varying levels of other nutrients have been carried out and proved that there is no difference found in the blood pressure, cholesterol levels and diabetes markers having low carb diet. These studies have taken time from two years to two decades. Besides, a Swedish study consisting of 16000 subjects concluded that low carb-diets are more effective for weight loss as compared to low-fat diets.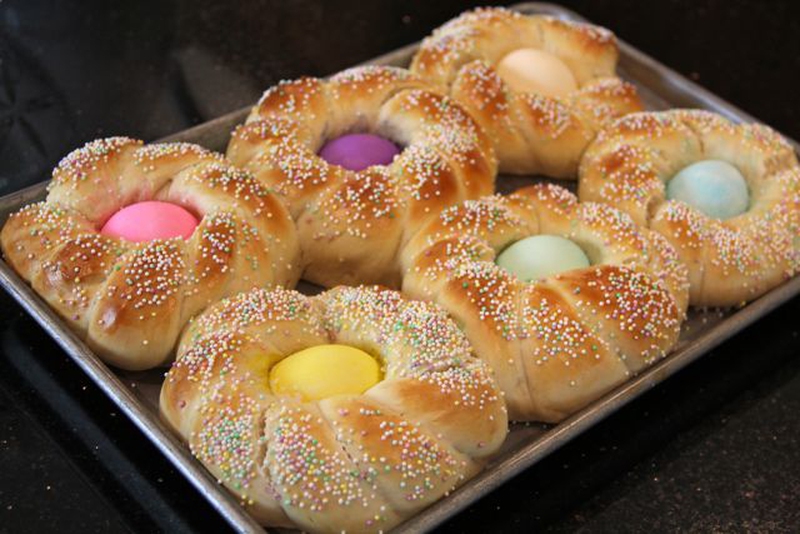 How Can You Make Low Carb Bread at Home?
For those who like bread and want to opt for low carb ones, there are various options available. These taste as good as regular bread and have few calories.
1
Oopsie Bread
| | |
| --- | --- |
| Ingredient | Amount |
| Eggs (large) | 3 |
| Tartar cream | 1/8 teaspoon |
| Full fat cream cheese | 100 grams |
| Salt | 1/8 teaspoon |
Separate yolks from egg whites and transfer the whites in a non-greasy bowl.

Add cream of tartar to the egg whites and whip till it becomes stiff.

Add the cream cheese and salt to the egg yolks in a separate bowl and whisk till it becomes smooth.

Gently fold in the egg whites into the yolk mixture in batches so that the air bubbles remain intact.

Line cookie sheet with parchment paper and spray with non-stick spray. Preheat oven to 300 degrees F.

Spoon the mixture on the baking sheet and gently flatten it.

Bake for 30-40 minutes or till it turns golden brown.

Cool the bread on the baking sheet and then put it on a wire rack till completely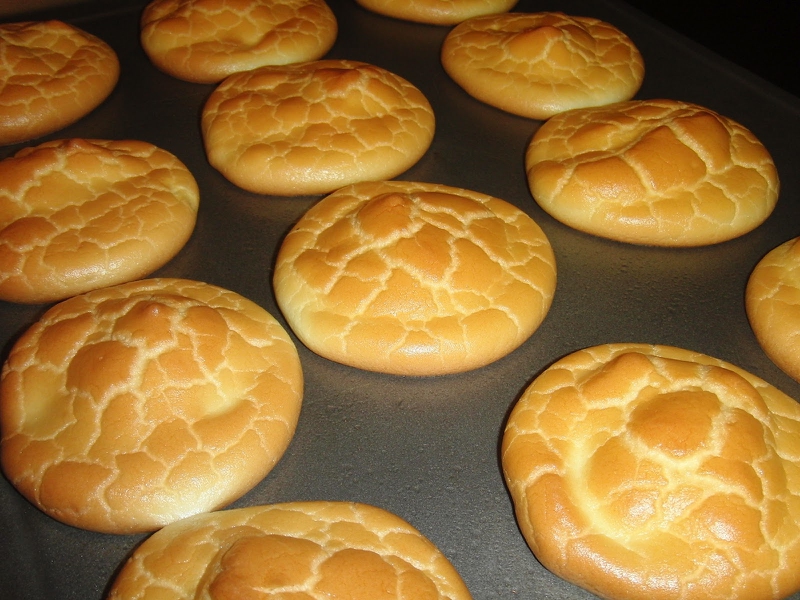 2
Cheesy Garlic Bread
Ingredient

Amount

For Base

Almond flour

1 ¼th cup

Coconut flour

1 tablespoon

Egg whites

3

Olive oil

2 tablespoons

Coconut sugar or honey

1 teaspoon

Live yeast granules

1 teaspoon

Warm water

¼ cup

Cheese

½ cup shredded

Baking powder

2 teaspoons

Salt

1/4 teaspoon

Garlic powder

1/4 teaspoon

For Topping

Cheese

1 cup

Melted butter

2 tablespoons

Garlic powder

¼ teaspoon

Salt

¼ teaspoon

Seasoning

½ teaspoon
Mix almond flour, coconut flour, salt, baking powder and garlic powder in a large bowl.

Dissolve sugar in warm water in a small bowl and then add yeast. Leave for few moments.

Add olive oil and yeast mixture to the flour and mix with rubber spatula, and then add beaten egg white and mix.

Add ½ cup shredded cheese and mix gently till it is mixed thoroughly.

Transfer the dough in a greased cake pan or cookie sheet and bake in a preheated oven at 400 degree F for 15-20 minutes.

Mix the garlic powder and salt in the melted butter and brush the top of the garlic bread base.

Top with shredded cheese and seasoning, and bake again for 10 minutes or till cheese melts.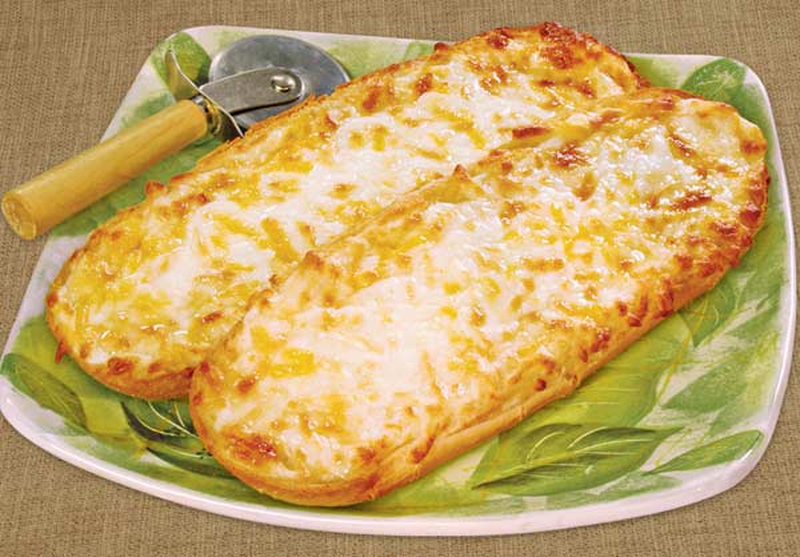 3
Coconut and Almond Bread
| | |
| --- | --- |
| Ingredient | Amount |
| Almond flour | 1 ½ cup |
| Coconut flour | 2 tablespoons |
| Flaxseed meal | ¼ cup |
| Eggs | 5 |
| Salt | ¼ teaspoon |
| Coconut oil | ¼ cup |
| Honey | 1 tablespoon |
| Apple cider vinegar | 1 tablespoon |
| Baking soda | 1 ½ teaspoons |
Mix the almond flour, coconut flour, flaxseed meal, salt and baking soda in a food processor.

Add the eggs, honey, oil and vinegar and mix further.

Pour the batter in a baking tin.

Bake in a preheated oven at 350 degrees F for 30 minutes.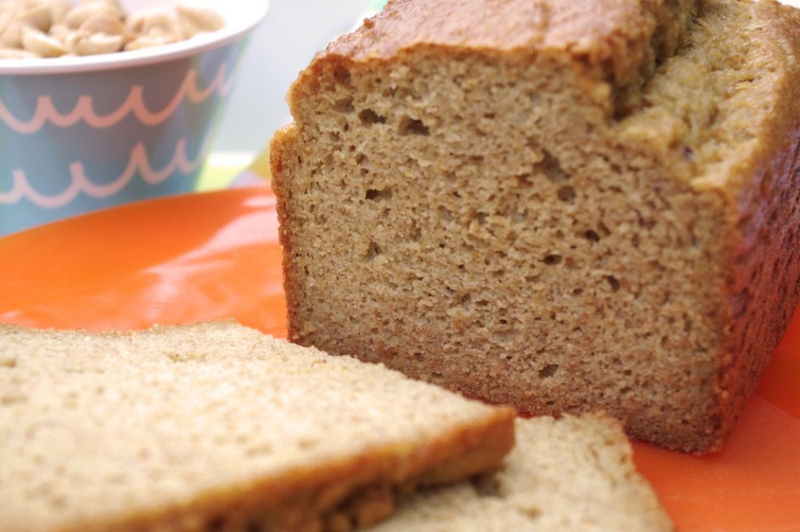 What Should You Watch Out When Buying Low Carb Bread Outside?
It is important to look at the nutritional content of the bread and check the carbohydrate content. This usable carbohydrate content should be less as this will determine how much effect it has on the blood sugar.

Thinner or smaller bread will have less carbs and all other ingredients as well. Just keep an eye open for dense thin bread and avoid it.

When fiber is added to the ingredients to substitute the starch, it reduces calories and also has less impact on the blood sugar, so buy high fiber breads.

Bread made from coarse or roughly ground flour is less glycemic. The Finer the flour, the more easily it breaks down in the body.

Gluten is the protein part of wheat, and if the bread has more gluten, it is low in carb.

Bread made from sourdough has less glycemic response as compared to regular bread.

Bread made from sprouted grain claims to increase the blood sugar levels slowly than regular bread. However, this is not confirmed.
ANY IDEAS ABOUT THIS TOPIC?