If you are a long-waisted girl who always complains about having short tops and long pants, that means you have a long torso, short legs body proportions. This body structure may make you look shorter than your actual height along with the illusion of a heavy bottom. Many famous celebrities like Kiera Knightly, Olivia Wilde, Rachel Bilson and Jessica Alba have the same body shape. With a bit of styling techniques, you can get an illusion of a balanced body.
Dressing Tips for Women with Long Torso and Short Legs
From your way of dressing up to the selection of accessories, everything can be utilized to get a balanced structure and fashionable look. Here we have rounded up all that you need to do.
Shorten your Torso
Your long-waist is the first thing to work on. Following are the steps that you can follow to get an illusion of a balanced torso.
Shop for longer tops and wear them in a tuck-in style. It will give an illusion of a raised waistline. If you don't want to tuck in your shirt, make sure the length hits above your hipline. A top of mid-hip length or more than this would not suit your shape rather it would add more to the length of your torso.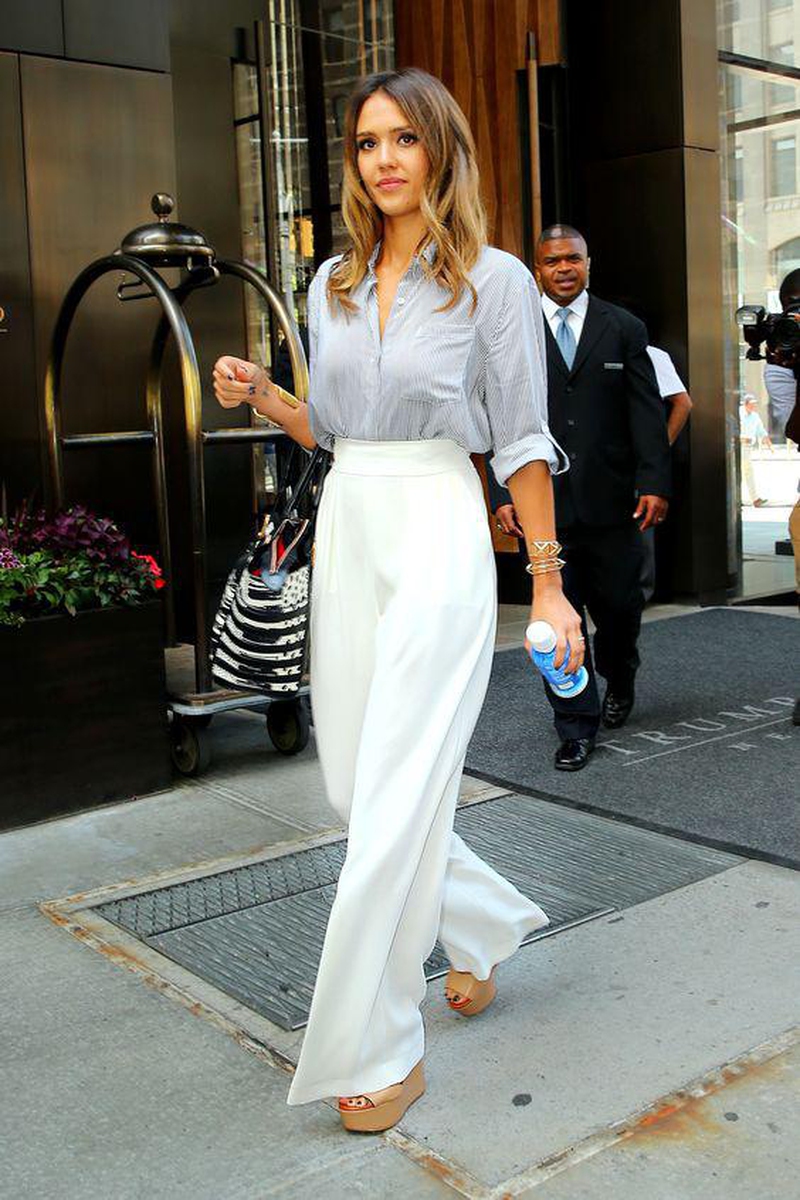 Prefer wearing A-line or fit and flare silhouettes. An A-line dress has no waistline and the flared and flouncy style would hide your body shape, giving you a balanced look proportion. For example, a fitted top with an A-line skirt is best suited option for you.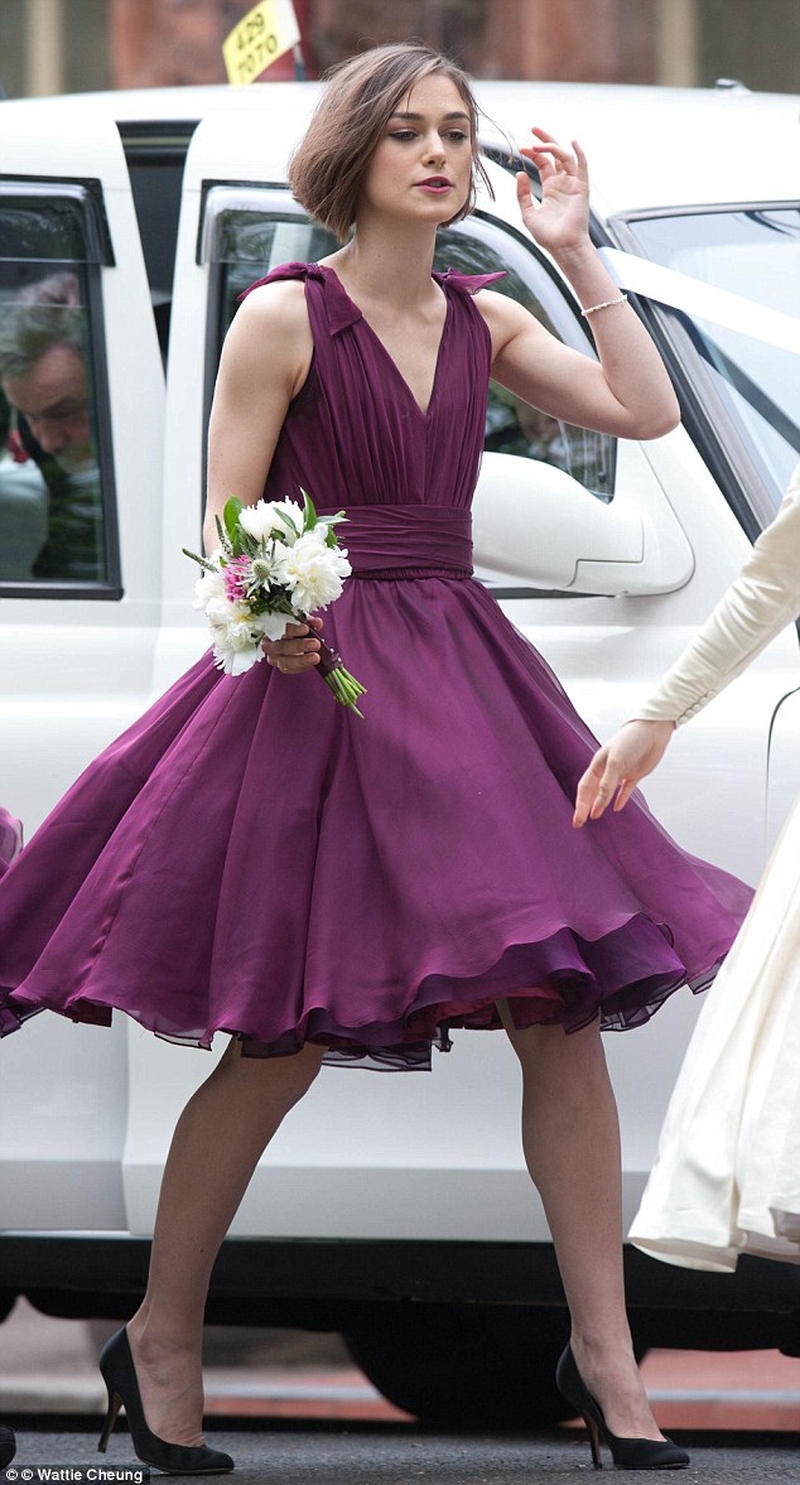 To get rid of a long torso, short legs, opt for a monochromatic look. The continuity of a color from top to bottom would give an illusion of length and a balanced frame respectively, a shorter torso and longer legs.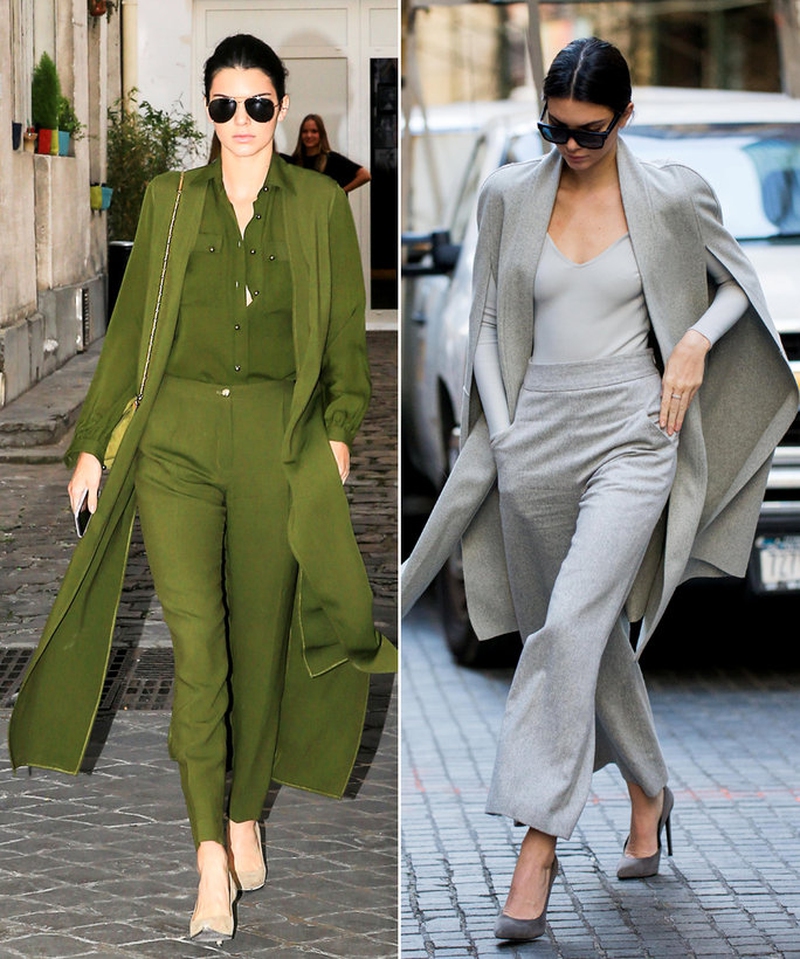 To hide a long torso, focus on highlighting your necklines to draw up all the eyes towards it. Be it an unbuttoned shirt, an off the shoulder top, an embellished neckline or a plunging V-neckline, it would skillfully make your top part the focal point.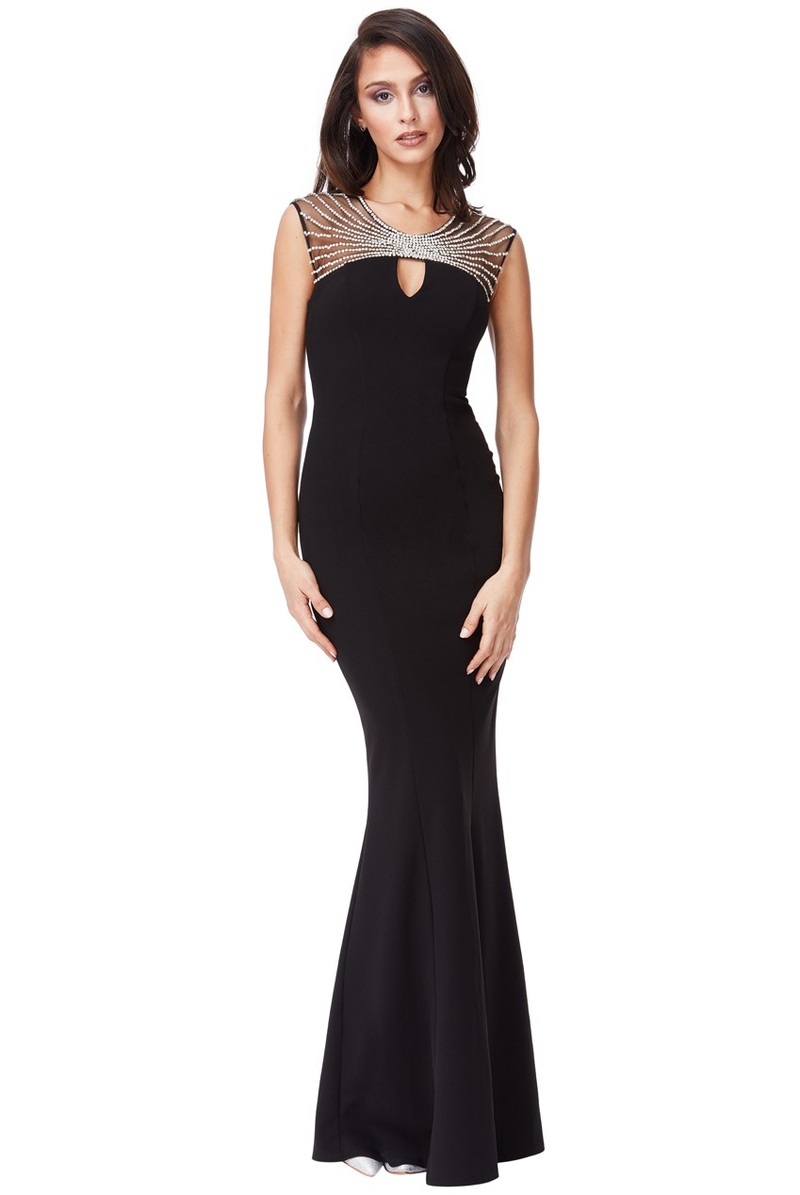 To hide a long torso, focus on highlighting your necklines to draw up all the eyes towards it. Be it an unbuttoned shirt, an off the shoulder top, an embellished neckline or a plunging V-neckline, it would skillfully make your top part the focal point.
Attractively patterned and brightly colored tops are another way of diverting focus to the upper body. Or the tops with diagonal or horizontal strips would also break up the upper body part.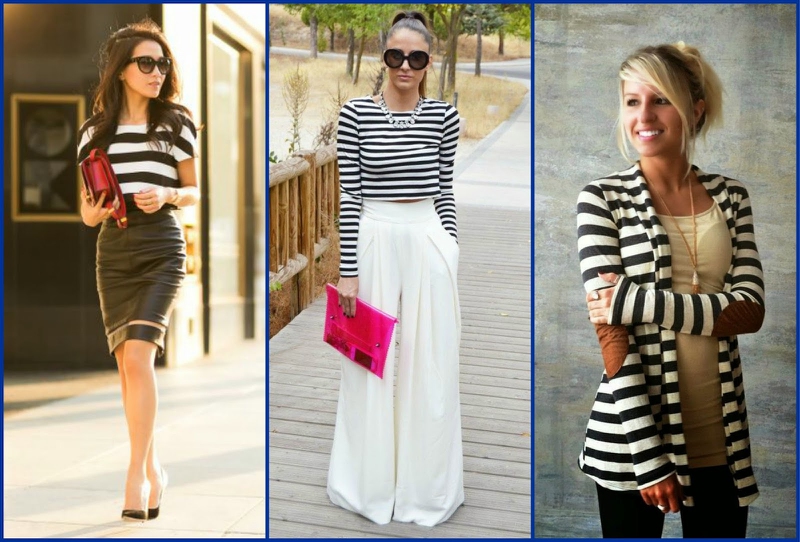 Handbags extended on the mid-section of your body are best recommended for you.

A dress with wide and highly-tied belt above your natural waistline would easily break up the length of your torso. Most importantly, always match your belt with the skirt for a feel of length.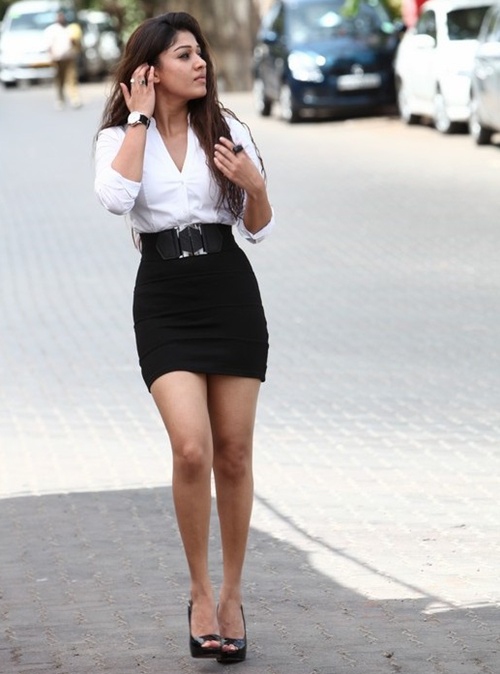 Style up in a dress (long or short) with empire waistline. It would give a shortening effect to your waistline.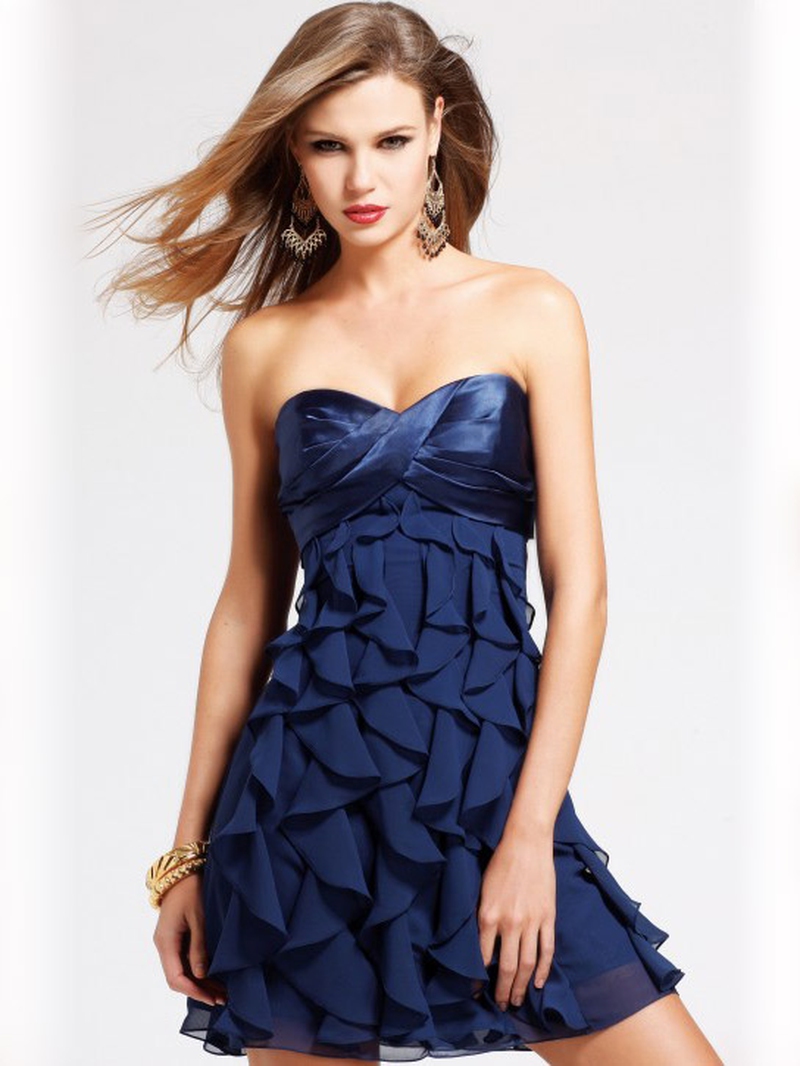 A peplum style top, with skirt or trousers, would give a flattering look. It tactfully diverts the focus from your low center point, giving your torso a shorter look.
Tips for Elongated Legs
1
Whether it's your trousers, skirt, or shorts, make sure it is darker in color. Darker bottoms not only give your legs a slender look but it would also highlight your legs, diverting the focus from your long torso.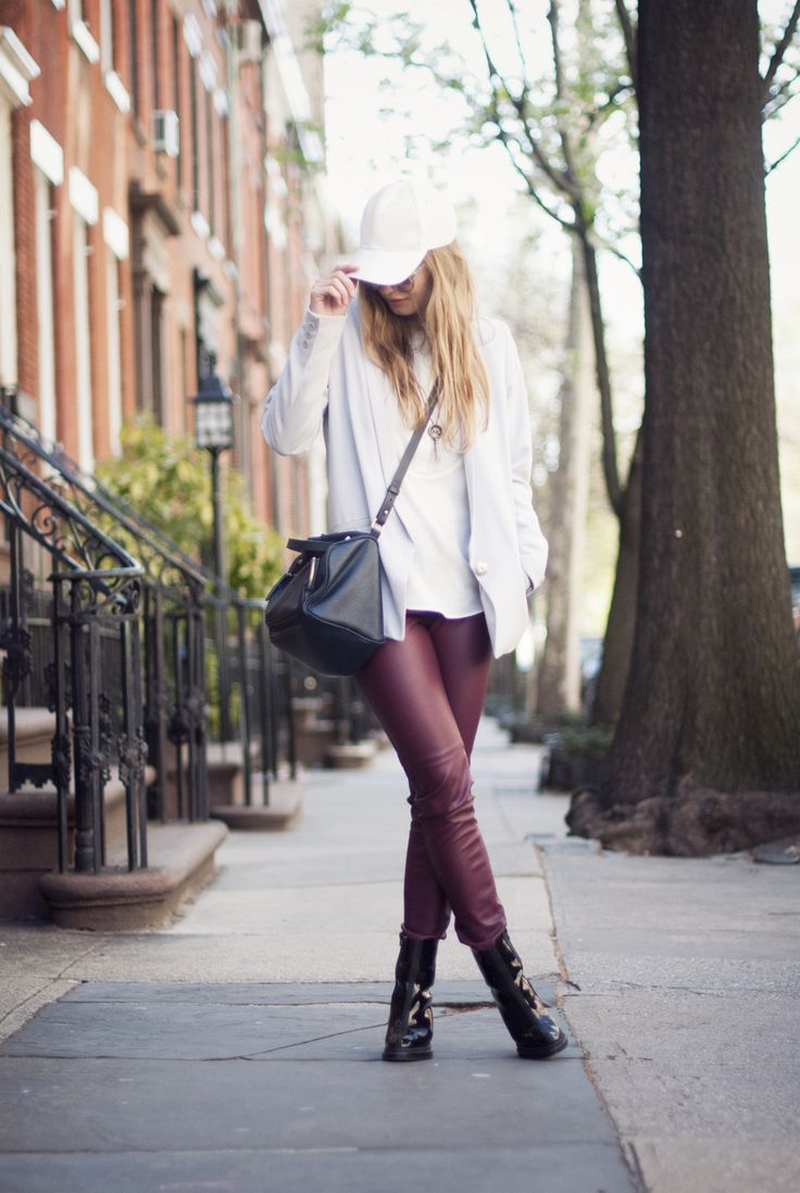 2
To add length to your frame, you can try the bottoms with prints or vertical patterns or stripes.
3
High waisted bottoms like simple or tapered pants, trousers, shorts or skirts are best to give your petite legs a longer look. A high-waisted pencil skirt is yet another way to a balanced and stylish look. Any outfit with low-waisted bottom should be avoided.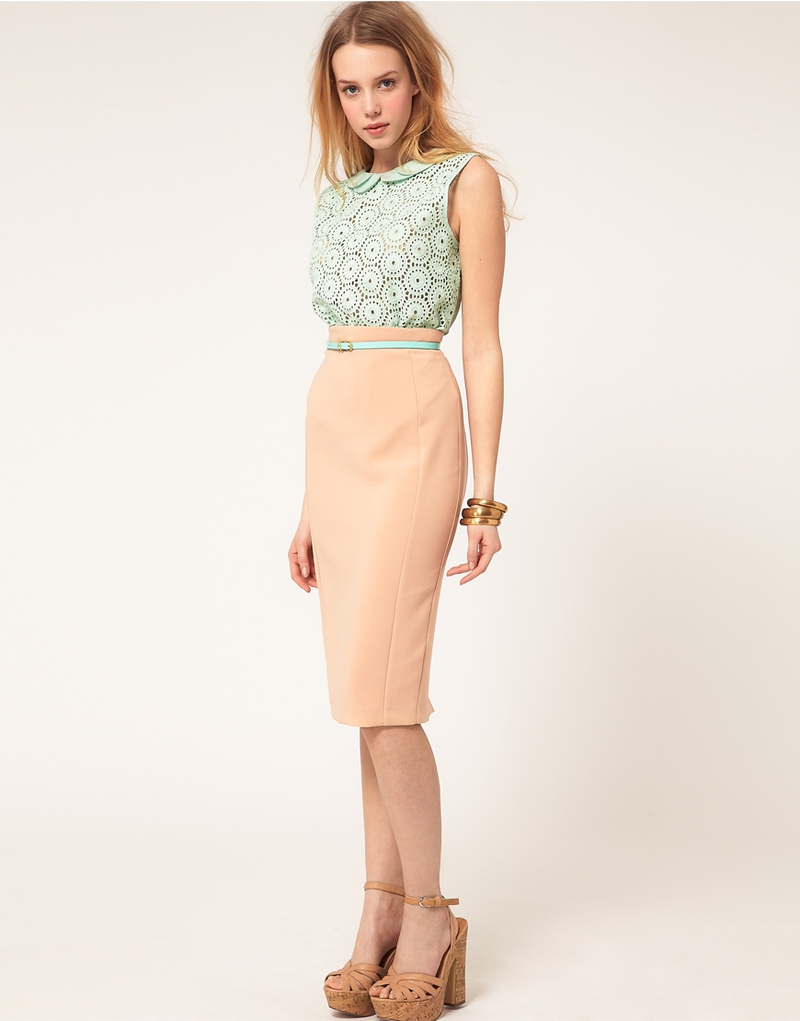 4
Cropped pants and Bermuda-style shorts must be avoided.
5
The hem of your pants play an important part. We recommend you to opt for longer hems that would cover some part of your shoes. It's a great way to create an illusion of longer legs. Flared pants and jumpsuits are the best examples.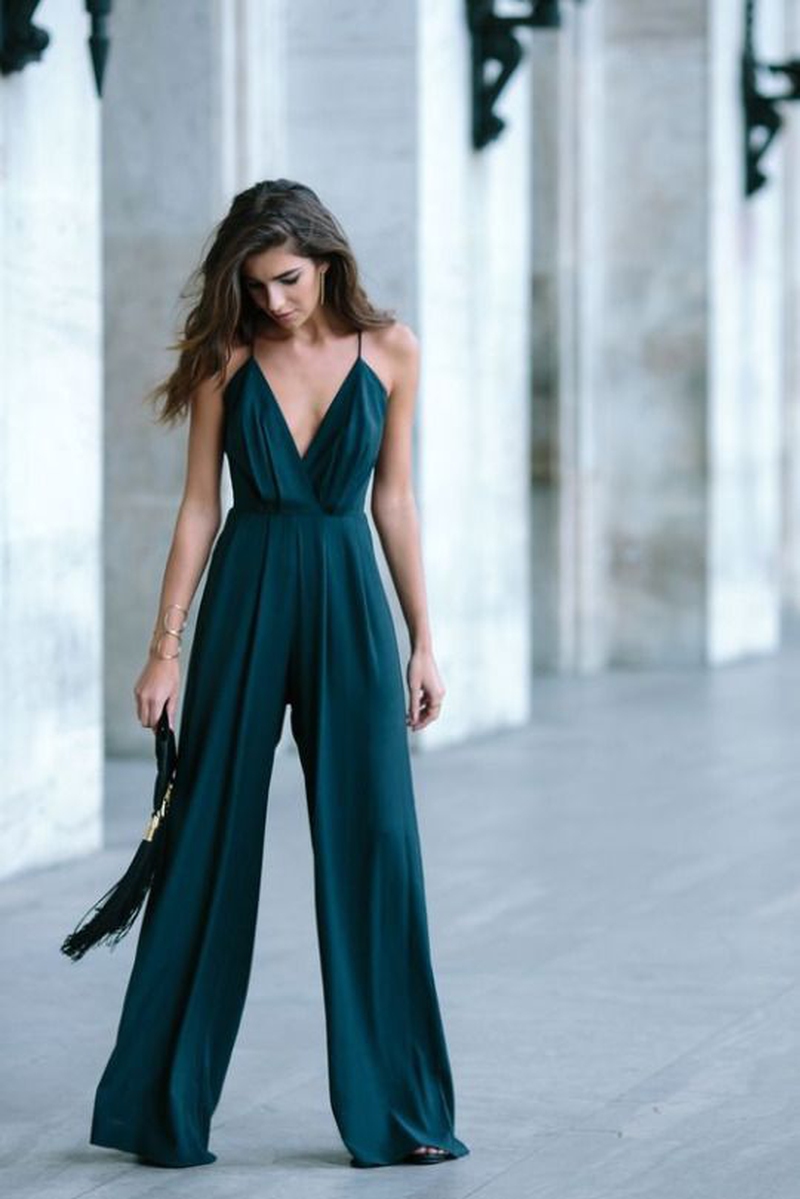 6
If you want to put on an ankle pants, get it paired with a matched pair of high heels.
7
Another great styling tip for women with long torso, short legs is to prefer dresses and skirts with shorter lengths, preferably the hemlines above knee-length or the longer ones (avoid knee-length hemlines). Even a short will do best for you especially, when paired with high heels. The more you reveal your legs, the longer look you will get.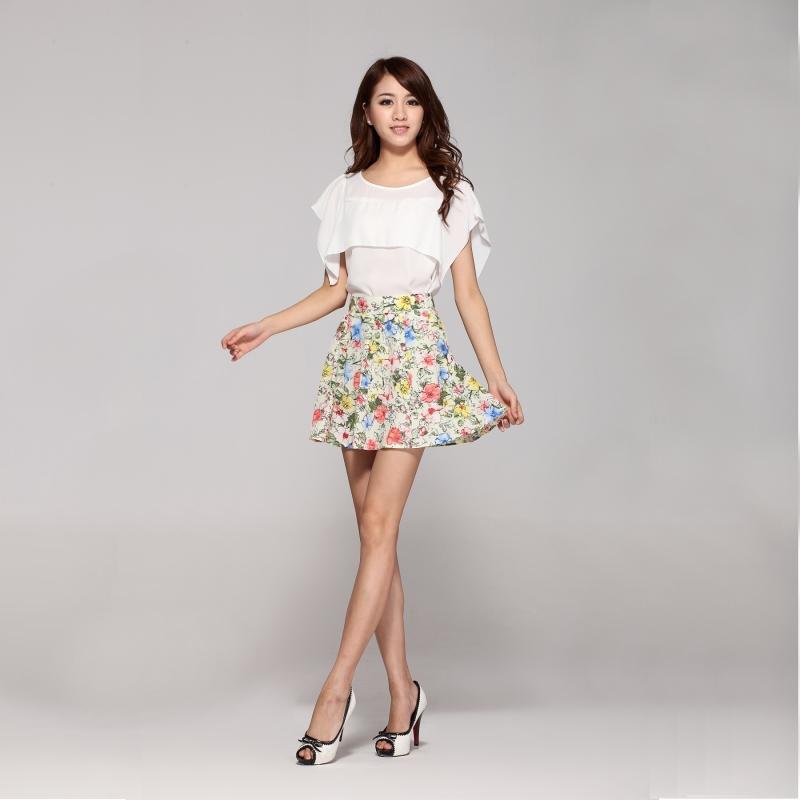 8
Continuity of sight is very important. Make sure you are not wearing pants or trousers with too many visual distractions like embellished side pockets and zippers. Simply pick the plain ones (medium to high rise).
How Your Shoes Can Help?
Even your shoes can prove helpful in getting an elongated illusion of legs. Let's find out how.
Buying shoes in a nude tone (matched with your skin color) would make it blend with your skin tone. This would give an illusion of continuity of your legs without breaking the line of sight.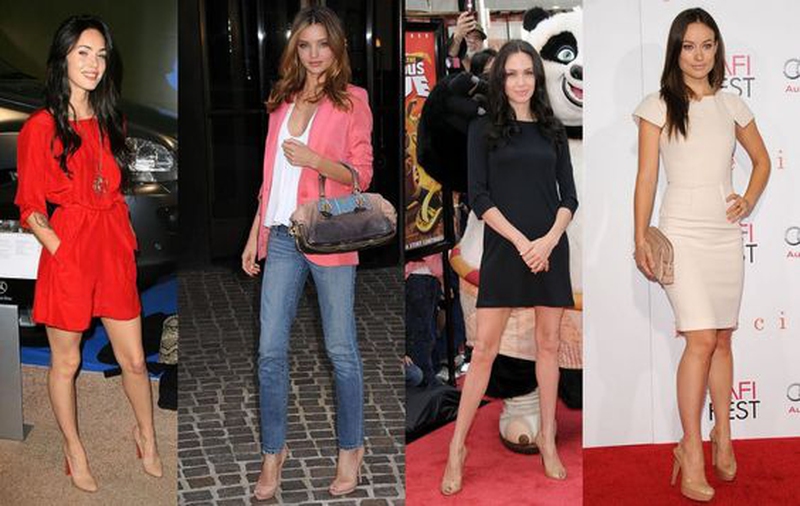 Match your shoes or boots with pants, skirts or hosiery. Yet another great trick for longer legs. The clean line of color would make the eyes travel straight from the waistline to the feet.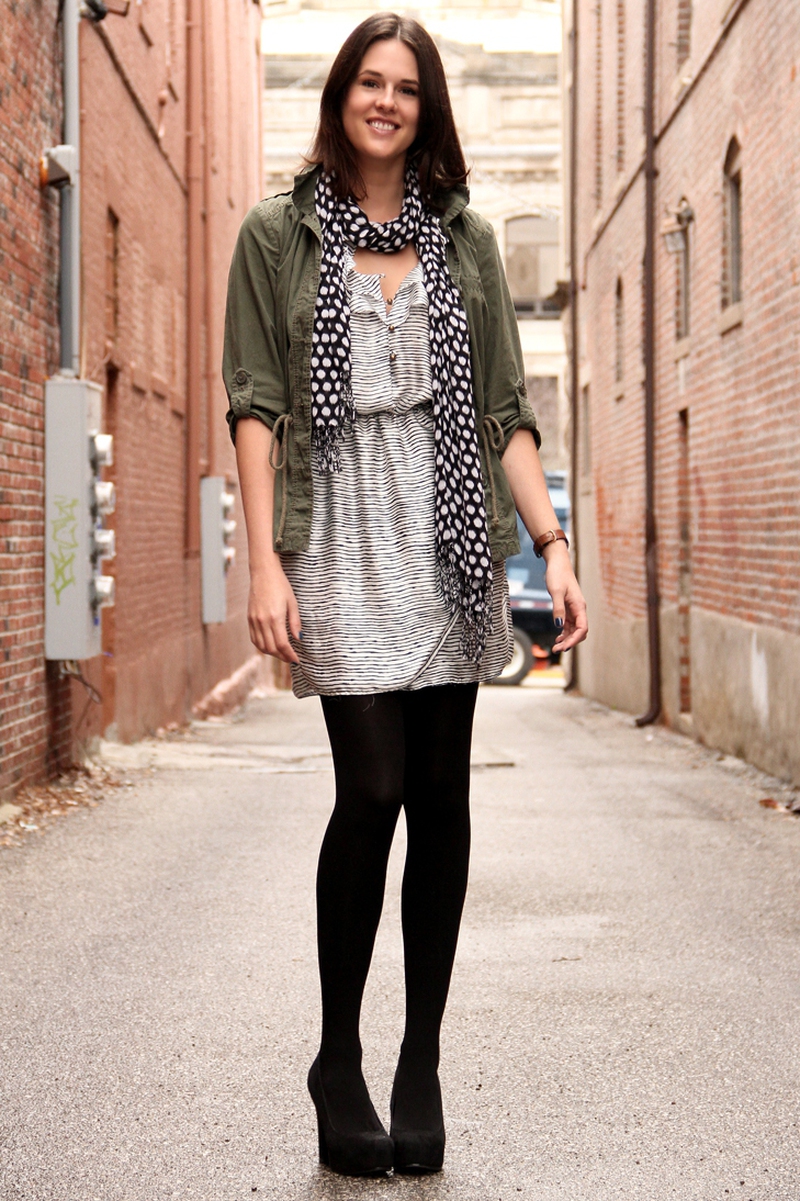 Tucking in a matching jean or leggings, in a pair of knee-length boots would add more to the length.

High heels, in pencil style are best for you. Chunky ones would not suit a bulky bottom.

The strappy heels are not for you. The strappy detail tends to break the line, making your legs appear shorter.

Prefer the shoes that are least covered especially the ones with toe cleavage.

Be it heels or flats, for long torso, short legs, only pick the ones with pointy and sharpened toe.

If you love wearing ankle boots, make sure it's paired with short dresses or skirt with more skin show.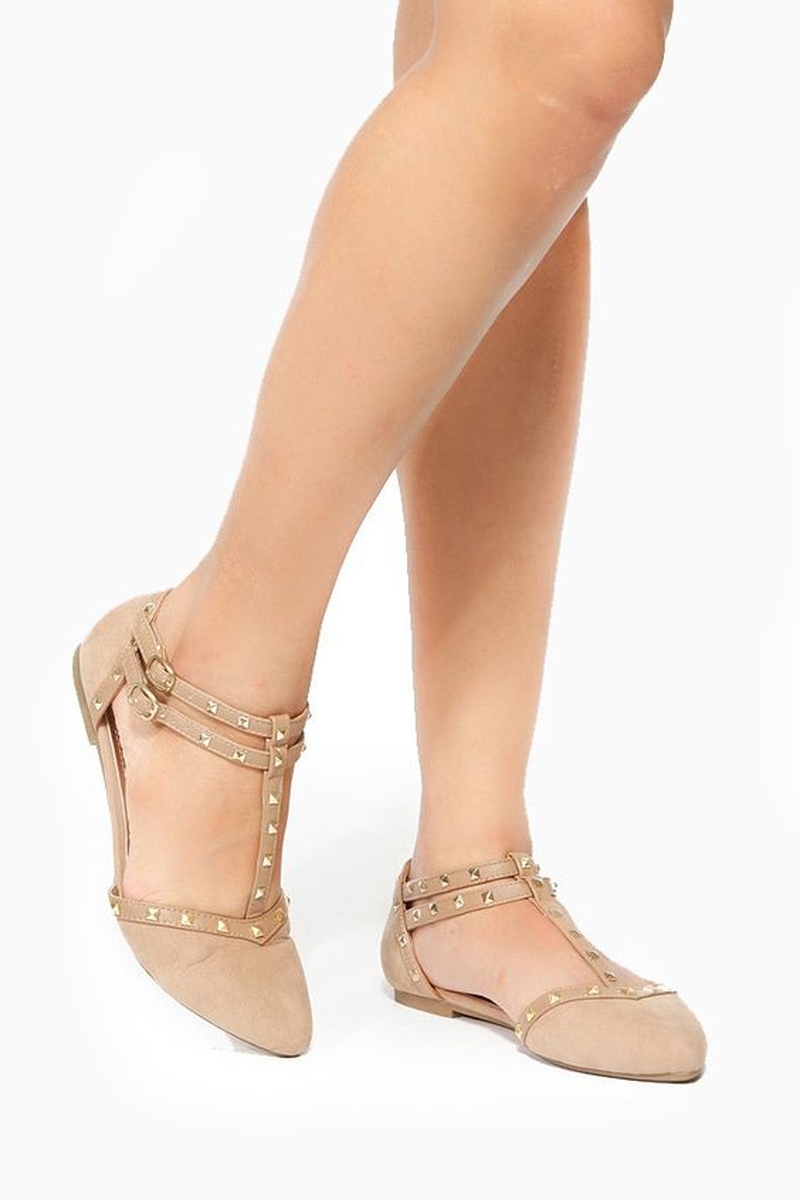 ANY IDEAS ABOUT THIS TOPIC?