Beer is enjoyed around the world. Every country, it seems, has its own specialty and favored taste in beer. From deep stouts to light lagers and from chocolate hints to maple syrup endings, there are so many different ways to enjoy beer. Famous beer and beer brands can literally be found in every little nook and cranny of our large world, including little farmhouse sheds!
NOTE: ABV=Alcohol by Volume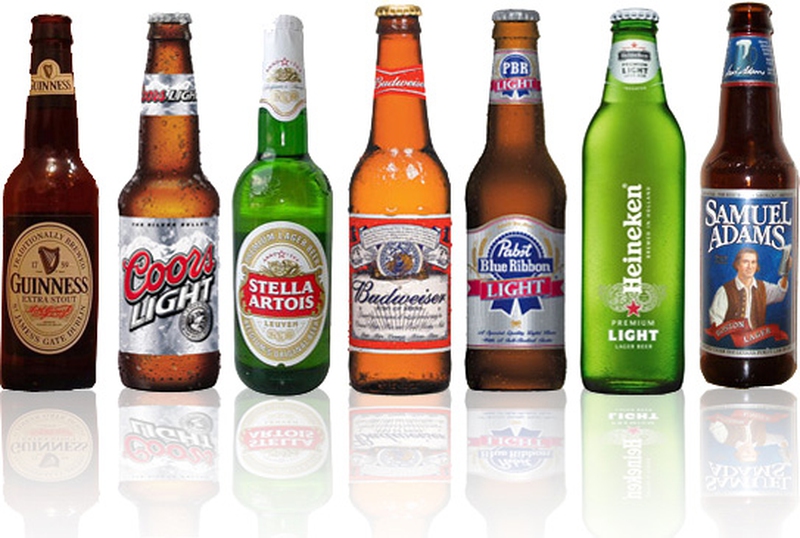 12 Distinct Beer Brands from Around the Globe
Many famous beers and beer brands can be found from the United States and Canada to Belgium and Denmark. Below I have compiled a list of beers, from 12 different countries, that everyone should try at least once in their lifetime.
Watermelon Warhead
Watermelon Warhead, from Australia, is considered an outstanding beer. This light Berliner Weissbier style beer, brewed by the Feral Brewing Co., is a watermelon infused beer. This refreshing beer has a 2.90% ABV and is a little tart. If you like sour candies, you will love Watermelon Warhead.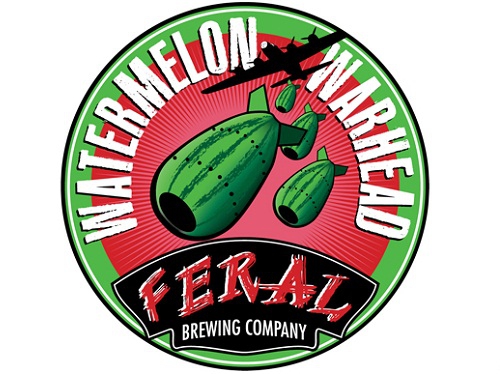 Rodenbach Caractere Rouge
Rodenbach Caractere Rouge, from Belgium, is a world class beer. This red ale is brewed with fresh cherries, cranberries and raspberries. Brewed in oak, this world class beer is a burgundy color hued with garnet and ruby. The taste and aroma are hearty and fruity. Rodenbach Caractere Rouge has a 7.00% ABV. This fruity beer is a must try.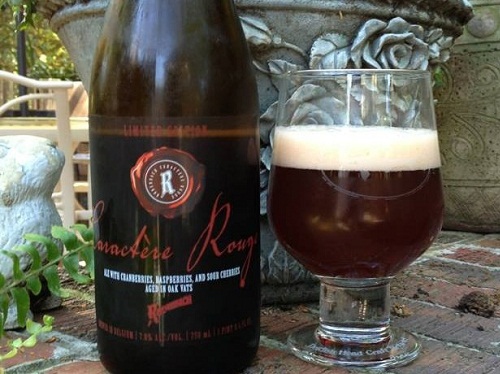 Way Amburana
Way Amburana, from Brazil, is another very good beer to try, especially for the chocolate lover. Brewed at cervejaria Way, this doppelbock lager is full of dark chocolate aroma and taste. Aged in Amburana wood, Way Amburana is a dark brown beer and has a very balanced taste. This beer has an 8.40% ABV.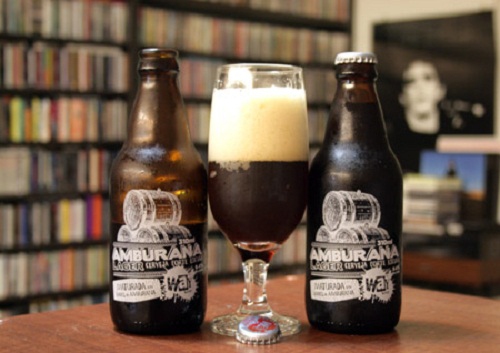 Peche Mortel
Another world class beer to enjoy is Peche Mortel (Imperial Stout Au Café) from Canada. Brewed at Brasserie Dieu in Quebec, this American Double/Imperial Stout is an intense beer. Very black and dense, this infused beer is full of roasted flavors. This strong bitter beer is full of taste and aroma, including rich coffee flavor infused with chocolate, cherry and vanilla. This potent beer has a 9.50% ABV. With chocolate and cherry, you can't go wrong!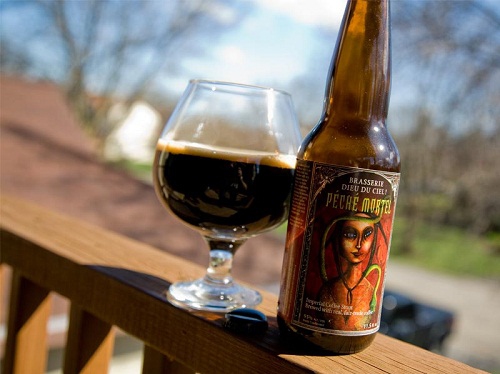 Beer Geek Brunch Weasel
Brewed in Denmark, yet another world class beer is Beer Geek Brunch Weasel. This very strong American Double/Imperial Stout is an oatmeal stout brewed at Mikkeller ApS with Vietnamese Ca Phe Chon coffee. Very dark brown in color, Beer Geek Brunch Weasel has flavors and aromas of oatmeal, vanilla, chocolate and coffee. This beer has an ABV of 10.90%.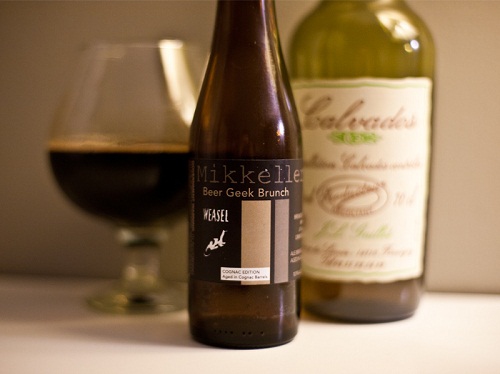 Flandre-Kent Les Freres De La Biere/Thiriez XXtra
In France, an outstanding beer called Flandre-Kent Les Freres De La Biere/Thiriez XXtra is only made in very small batches. This Saison/Farmhouse Ale, brewed by Brasserie Thiriez, is earthy and peachy. Taste is citrusy with a touch of honey. This ale has a 4.50% ABV.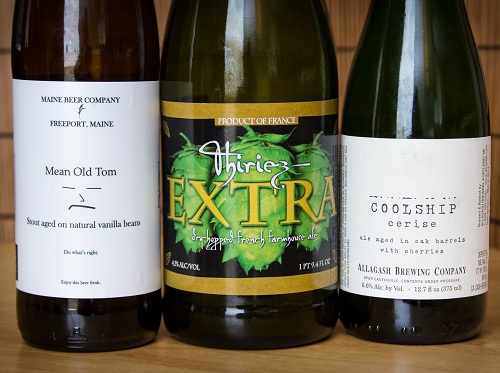 Aecht Schlenkerla Rauchbier Urbock
Aecht Schlenkerla Rauchbier Urbock is an outstanding Rauchbier Smokebock Lager brewed at Brauerei Heller-Trum/Schlenkerla in Germany. On the first Thursday of every October, this deep rock-cellar matured beer is first tapped. Aroma is of heavy smoke and sweet malt with a sweet flavor of caramel and raisins. Usually enjoyed from October through December, this beer is believed to be a top beer to have with BBQs and has an ABV of 6.60%.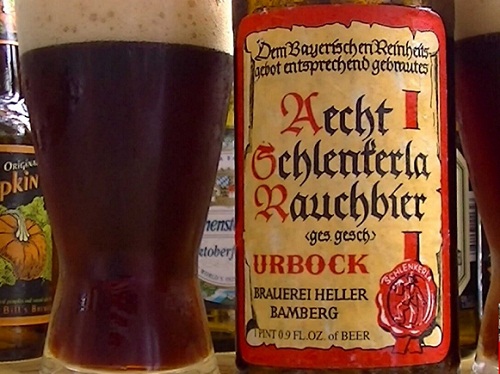 O'Hara's Leann Follain
In Ireland there is a very good beer named O'Hara's Leann Follain - Leann Follain being Gaelic/Irish for wholesome ale or stout. This Irish Dry Stout brewed at the Carlow Brewing Company has a nearly black body and is full of chocolate and coffee flavors. This beer delights the scents with aromas of anise, vanilla and cocoa. Many say this smooth beer, with a 6.00% ABV, feels like velvet in their mouths.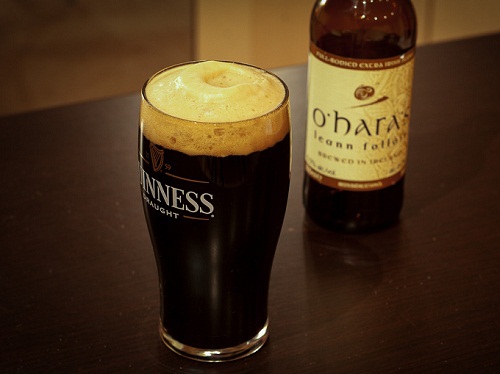 Duchessic Ale
Brewed in Italy, an outstanding Saison/Farmhouse Ale, Duchessic Ale, is actually a collaboration beer between the Italian brewing company, Birra Del Borgo, and the Brasserie Cantillon in Belgium. Duchessic Ale has a granny smith apple and sour milk tartness with a cloudy orange color. This well carbonated beer has a 5.90% ABV.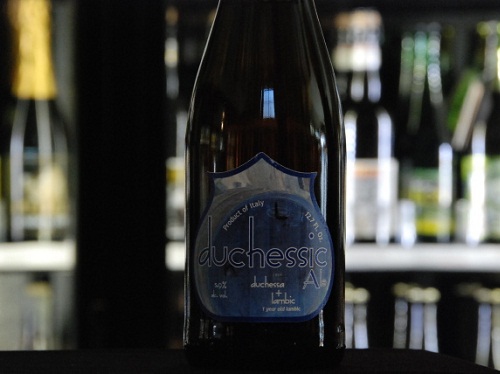 Hitachino Nest Nipponia
Hitachino Nest Nipponia is considered a very good American Double/Imperial Pilsner and is brewed in Japan at the Kiuchi Brewery. This beer is created with a mix of Japanese-bred Sorachi Ace hops and Kanego Golden barley. Golden yellow in color, this very aromatic and citrusy beer with a delicious lingering taste will leave you wanting more. This juicy beer has a 6.50% ABV. In 2012, at the Australian International Beer Awards, Hitachino Nest Nipponia won a bronze medal.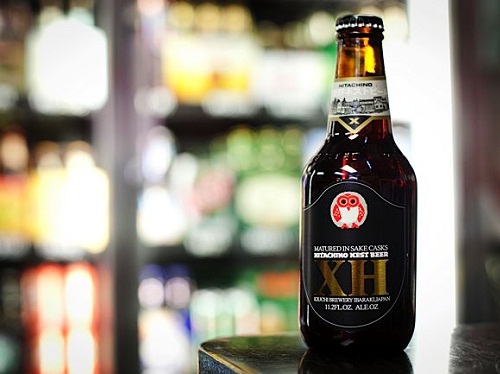 Mestreechs Aajt
An outstanding Dutch Lager, Mestreechs Aajt, brewed by Gulpener Bierbrouwerij B.V. in the Netherlands is a blended beer aged in traditional wooden barrels. This beer with a 5.00% ABV contains microflora. With a balance of sweet and sour, this deep ruby beer first tastes deliciously sweet and then slightly sour. Aroma and taste are a blend of granny smith apples, cherries, grapes, wine and vinegar.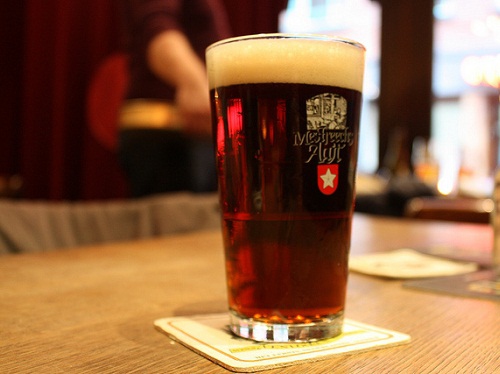 Founders CBS Imperial Stout
To complete our list of beers is a delicious sweet American Double/Imperial Stout called Founders CBS Imperial Stout. Brewed at Founders Brewing Company in the state of Michigan, this strong Stout of 10.60% ABV will have your taste buds soaring. This beer blended with coffees and imported chocolates is aged in old bourbon barrels. These barrels are used to age the beer directly after aging Pure Michigan maple syrup. The taste begins with strong coffee and wonderful chocolate, ending with a hint of maple syrup. This world class stout is a must try!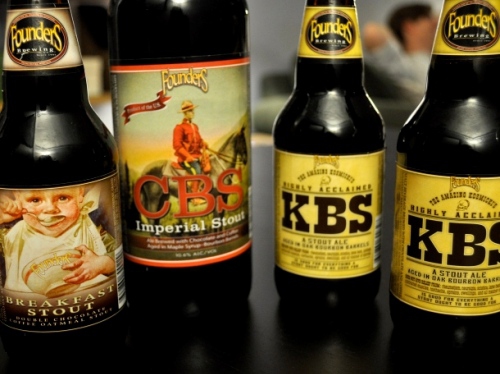 ANY IDEAS ABOUT THIS TOPIC?