Are you feeling tired of the busy life day by day? If the answer is yes, then this piece can be a good help for you. We just need to learn slow down and relax.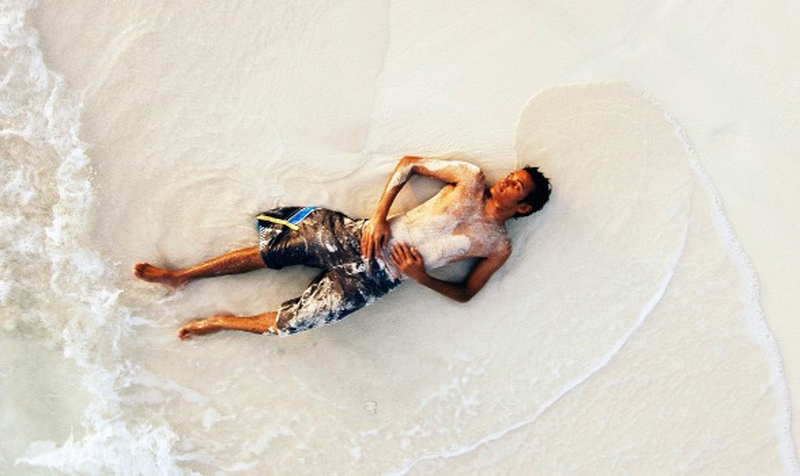 Part 1
1
Put the cell phone down
Every once in a while I will be playing with Atticus and I'll catch myself checking Instagram and I think, what am I doing? Most of us are on our phones all day long. Sometimes I'll get headaches just from staring at screens all day. So a while back, David and I committed ourselves (even though it's been hard to remember sometimes) to having periods of time, whether they are date nights or just certain designated times around the house, that are cell phone free. There's nothing more exhausting than a bright light that's always in front of your face, especially before bedtime. Studies have shown that spending time on your phone or computer before bed leads to sleep problems. I've got enough of those as it is, so sometimes it's just better to go phone free.
2
Make time to relax
Sometimes I literally have to make time in my calendar to relax. This last trip to California was exhausting. We were just on the move the entire time. So one of the days we looked up the sunrise time and just made time! We woke up early, walked to the beach and sat and watched the sunrise, and it was so beautiful and so relaxing! Moments like this are priceless, and the more of them there are, the happier I am.
3
Date night
This is something that I'm just now realizing is so important. Last week we had a babysitter watch Atticus for the first time! It's taken me nine months to feel comfortable and ready to leave him with a sitter. We only went out for a few hours, but it was great to finally have some "us" time. We've had so many "date" nights in the city where we would just bring A. with us, but it's not the same. Setting some time aside in your busy life with your husband, boyfriend, significant other or good friend is a great way to combat the fatigue and exhaustion that comes from a busy life.
4
Garnier Ultra-Lift Miracle Sleeping Cream
A good wrinkle cream is a game changer! There's no better way to feel instantly exhausted than finding new wrinkles; it makes you feel old. Running yourself too hard, stress, exhaustion, all of these in general just add to the aging process, so I try to fight that with a good anti-aging cream. Doing this makes you not only look younger but feel younger, and when you feel younger, you're more relaxed.
5
Exercise
Even if it's just a short workout in the house or a run through the park, anything is better than nothing. It might sound counterintuitive to fight exhaustion by getting more tired, but it gives me a chance to clear my mind and forget about the stresses of the day. Especially when I get to exercise outside, it's great to have a moment and take in some fresh air.
ANY IDEAS ABOUT THIS TOPIC?