What are kids listening to these days? Whatever is fast, heartfelt and catchy—the same reasons for what you liked as a kid. Here are 20 kids party songs that touch the heart and get your feet moving!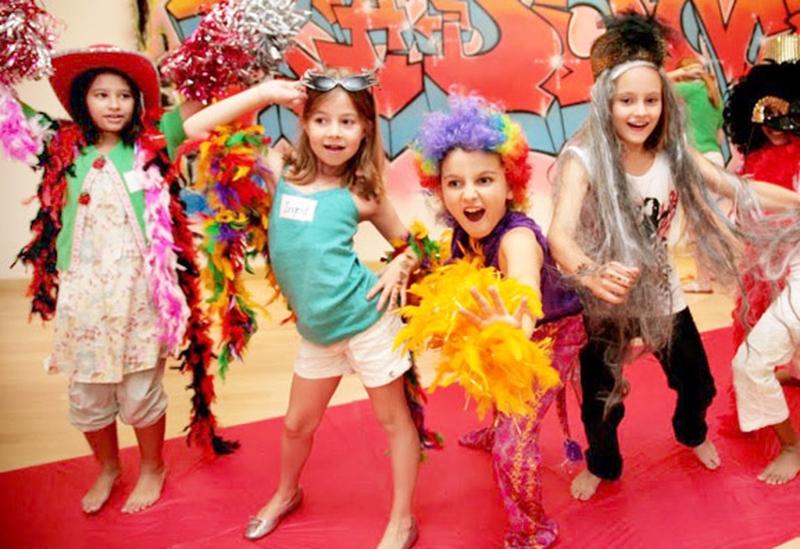 Top 20 Kids Party Songs
This list of top 20 kids party sons is in no particular order, but each one of them will rock your kids' party for sure.
1
Let It Go, Idina Menzel
From the biggest kid's movie of the year, we all know to just let it go. Bring the characters of Anna and Elsa to your kid's party with this one song.
2
Live While We're Young, One Direction
Very clean with a strong meaning, it encourages kids to live every moment to the fullest. It is a super fun and catchy tune. It's One Direction, what else is there to say?
3
Who Let The Dogs Out, Baha Men
This is a classic song that can get any kid hyped for the big game, a beat that keeps going, and lyrics that let kids feel they can do anything, because it's party time!
4
As Long As You Love Me, Justin Bieber
Bieber Fever is not over. Everything will be okay if there is someone to love you and you feel love. For girls, Bieber makes everything better.
5
Va Va Voom, Nicki Minaj
The passion and drive of Nicki Minaj comes through in this upbeat and catchy song. It's great for any kid's party and it will keep the kids dancing and the atmosphere pumping.
6
Let's Get It Started, Black Eye Peas
Not only do you want to have a good time, but keep it running! Let the song bring all its energy into the room and everyone will have a blast.
7
Happy, Pharrell
This is a huge hit in summer this year. Everyone wants to be happy, hearing Pharrell sings it puts a spring in your step. Just go out and be happy!
8
Don't Wake Me Up, Chris Brown
Every girl has that special crush, and no girl wants to be rejected, so this makes the song very comforting. If there was disappointment, this song lets you know you are not alone.
9
Cha Cha Slide, DJ Casper
All kids love this song and dance routine. Get involved and join in the fun! Learn a new dance and get the party started with this dance.
10
Get The Party Started, P!nk
Pink puts her heart and sole into this one. Everybody likes to dance and this song will do more than getting your toes tapping. Kids love the energy Pink puts into it.
11
Say My Name, Destiny's Child
When you don't always feel there is someone by your side, Destiny's Child lets you know they are there. Every kid wants to be special in another's eyes.
12
Let's Dance, Miley Cyrus
This is the song to cherish your friends with. What's the best part of being a kid? The crazy stuff you go through with your friends!
13
The Lazy Song, Bruno Mars
Everyone feels lazy sometimes. A day in bed can be like going to the spa. It could be an anthem for kids everywhere, enjoy your time!
14
Roar, Katy Perry
This is catchy, upbeat and teen friendly. Katy Perry has the popularity to make anything hit the charts. Kids love her forward way of loving life.
15
Problems, Ariana Grande
From the star of "Sam and Cat", all girls love Grande. And with a bonus from Iggy Azelea in the song, it is a must-have for kids' mp3 players as well as their party.
16
Ten Feet Tall, Afrojack
Being in love is an absolutely amazing feeling because that will make you feel 10 feet tall. Let the kids enjoy their feelings and their boy/girl friend. There is nothing like having someone special.
17
Let's Get Crazy, Hannah Montana
This Disney star can't go wrong in the eyes of the young. When you are stuck in a spot, you do feel like you have to get crazy to escape.
18
Don't Stop the Music, Rihanna
If you love music, this is your song. Let it flow through your veins and enjoy the bass vibrating the floor. Nobody ever wants the party to end.
19
Can I Have This Dance, Vanessa Hudgens & Zac Efron
Love the one you are with, find someone like yourself and walk into a happily ever after ending… This is lovely song your kids' heart can skip a beat to.
20
What Makes You Beautiful, One Direction
It doesn't matter what comes out of these guy's mouths! All their music is gold. The girls go crazy when they see them, hear them or even talk about them.
ANY IDEAS ABOUT THIS TOPIC?