Itchy hands can be intolerable or just a mild irritation. You may notice that scratching only worsens it. There may be numerous causes from skin allergies, contact dermatitis to something serious. If you have itchy hands that can't be explained it is always good to consult your doctor. Let's learn more information on itchy hands no rash and home remedies you can try for relief.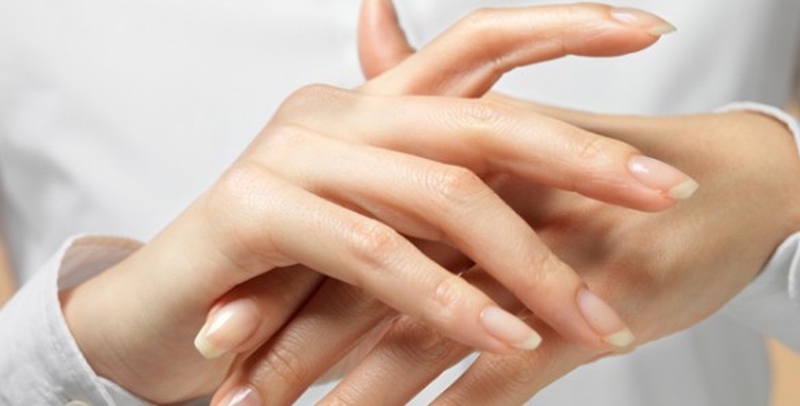 What Causes Itchy Hands without Rash?
1
Dry Skin
Hand that is exposed to dry air can get very itchy. It is also caused by not hydrating the body enough with water. Over washing the hands with soap can dry the skin. Your skin is mostly water and it can get dehydrated naturally.
2
Skin Allergies
Allergies on the skin come from touching a substance you are allergic to. It may or may not cause a rash, but does cause itching and discomfort. There may even be some swelling or puffiness at the site. Some things that do this are tree nut oils, fruits and vegetables you are allergic to or a chemical in a cleaner.
3
Burns and Bites
When you burn your skin either with the sun or something hot it can get itchy during healing as the cells regenerate. This is due to shedding of old dead skin cells. On the other hand, when you get bit by a bug you can experience itching from venom or an allergy to the bug. Either of these may not cause a visible rash, but you still have symptoms.
4
Inflammation Inside the Body
One serious issue inside the body that can cause itching is inflammation. This is due to the immune system being ramped up into overdrive. Things like rheumatoid arthritis, celiac disease or possibly even cancer can cause inside body inflammation.
5
Kidney Failure
When the kidneys begin to fail, the skin may become itchy because of the toxins not being properly filtered from the body. This is usually caused by an underlying condition.
6
Gall Bladder Disease
When the gallbladder malfunctions, the digestive substance bile backs up into the liver. This can leak into the blood and cause the skin to itch. This is very common during pregnancy due to hormonal changes.
7
Lymphoma
Lymphoma is blood cancer and one of the symptoms is itchy skin. Other symptoms include fever, weight loss and feel very tired. It is also called Non-Hodgkin or Hodgkin lymphoma.
How to Deal With Itchy Hands No Rash
When To See a Doctor
If you experience any of the following, contact your physician:
Itching accompanied by severe fatigue, weight loss, fevers and bowel habit changes

Itching that goes on for longer than 2 weeks and the above tips don't help

Itching all over your body

Severe itching that keeps you awake or keeps you from normal activity
ANY IDEAS ABOUT THIS TOPIC?