Income Support is offered to qualified women to assist them during pregnancy and after. This is a much needed income for some women who are struggling to make ends meet. This benefit is available to women who are incapable of working because they are pregnant or are due to have their baby in 11 weeks, or if they had their baby in the last 15 weeks. This guide will show you the process to apply for income support when 29 weeks pregnant. Also, it applies to those living in England, Scotland or Wales as there are different rules for Northern Ireland.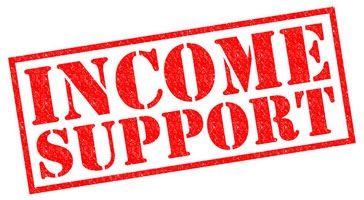 Making a Claim – Income Support Explained
If you feel you may be entitled to this benefit, you can make a claim by calling 0800 055 6688 between the hours of 8am and 6pm, Monday through Friday.
If you believe you were entitled to these benefits before your initial claim but did not make a claim for that time period, you might also be able to get money for the previous three months if you qualify. Acceptable reasons for not applying on time may be due to the fact you received the wrong information by the Jobcentre or because you may have language difficulties.
Also, it may be helpful to know that you don't have to have a permanent address to make a claim. If you sleep rough, live in a hostel or care home, you can still apply.
To make a claim for income support when 29 weeks pregnant, you will need to give the following details:
Your income

The income of your partner

Where you live

Who lives with you
Claiming Support If You Live With a Partner
Only one person in the household can claim Income Support. Anyone you may live with that you consider to be in a romantic relationship with counts as a partner.
If you claim as a couple, your partner's income and capital will be taken into account along with yours. Therefore, if your partner works 24 hours or more per week, you won't be able to make a claim.
Reasons You May Not Qualify for Income Support
Have a savings above 16,000 Pounds.

If you need permission to enter the UK.

You receive Jobseeker's Allowance.

You receive Employment and Support Allowance.

You are a young person who is looked after by a local authority.
Where to Find Help with Income Support
If questioning, "When can I claim income support when I'm pregnant?" there is assistance available to you. The Citizen's Advice volunteers are well aware of the benefits system and can help you understand what you may be entitled to. To get in person advice, you can visit your local bureau and bring along all of the details of your benefits and your financial situation.
How Much Can I Expect to Receive?
The actual amount you are entitled to varies on your individual circumstances, but if you qualify and have no income, you'll be eligible for at least 57.90 Pounds a week.
ANY IDEAS ABOUT THIS TOPIC?