When you are planning a birthday party for your child, you can try this wonderful idea which will be very welcomed by the kids. You can bake the cup-cakes in ice-cream cones and keep them ready for serving. You can also leave the frosting and decorating to the kids at the party, which they will enjoy and keep them occupied as well.
Part1: Things Needed to Make Ice Cream Cone Cupcakes
Part2: How to Make Ice Cream Cone Cupcakes
1
Preheat the oven to 350 degrees F and meanwhile prepare the cake batter according to instructions on the pack.
2
Cover the muffin tin with aluminum foil and make holes in the foil where the muffin cups are. This is to ensure that the cones remain stable while baking.
3
Widen the holes with fingers and place 1 ice cream cone in each muffin cup with the flat bottom side downwards.
4
Pour 2 tablespoons of batter in each cone so that it reaches the inner lower rim, otherwise, it will topple.
5
Once all the cones are filled, tap the muffin tin pan on the counter to settle the batter.
6
Bake the ice-cream cones for 20-30 minutes, check after 20 minutes. You can check the cones with a knife. Cut a knife in the center of the cup cake, if the knife comes out clean, then the cones are done.
7
Cool the cakes completely and prick at the bottom of the cone to let the steam escape.
8
Once completely cooled, you can top with whipped cream and decorate with sprinkles.
Part3: Other Funny Food for Kids
It is difficult to come up with interesting dishes for kids who are picky eaters. To make these dishes healthy is an even more difficult task. Some such recipes are given below, and are easy enough for the kids to prepare. These recipes can be used when you are cooking with your kids, or suggest for cooking projects at schools.
Yogurt Sundae
This is a quick and healthy recipe for kids of all ages. You can experiment with the fruits used in this recipe, depending on your taste as well as the season. It can be made as a quick snack or even a dessert.
| | |
| --- | --- |
| Ingredients | Quantity |
| Waffle cone bowls | 2 |
| Low fat vanilla yogurt | 2 cups |
| Fresh raspberries | ½ cup |
| Walnuts, chopped | 2 tablespoons |
| Chocolate chips | 2 tablespoons |
| Maple syrup | 2 teaspoons |
Add one cup of yogurt to both waffle cone bowls.

Add raspberries, walnuts and chocolate chips.

Drizzle maple syrup over the sundae and it's ready to enjoy.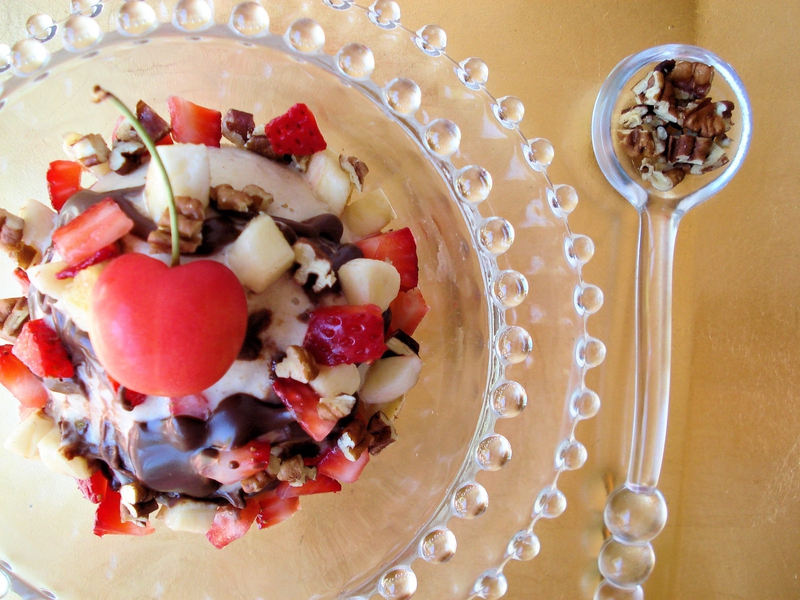 Stick Stack Pancakes
This recipe will be an instant hit with the kids because of the way it is presented. You can choose various different layers and experiment with the fruits. The syrup used can also be changed to honey or chocolate syrup. One thing that is for sure is your kids will look forward to meals with this snack.
| | |
| --- | --- |
| Ingredients | Quantity |
| All-purpose flour | 1 ¾ cups |
| Brown sugar | 3 tablespoons |
| Baking powder | 1 tablespoon |
| Flax meal | 2 tablespoons |
| Ground cinnamon | A pinch |
| Eggs | 3 |
| Vanilla extract | 1 teaspoon |
| Unsalted butter | 1 tablespoon |
| Milk | 1 cup |
| Strawberries, cut width wise | 4 |
| Kiwis, sliced | 2 |
| Blueberries | ¼ cup |
| Skewers | 4 |
To make the pancakes, mix together the brown sugar, baking powder, cinnamon powder, flour and flax meal.

In a mixing bowl, combine eggs, vanilla, butter and milk.

Pour the egg mixture to the flour mix slowly till it forms smooth batter.

Chill in freezer for 5 minutes.

Make 2-inch mini pancakes on a griddle.

Layer the pancakes and fruit slices on a skewer and serve with maple syrup.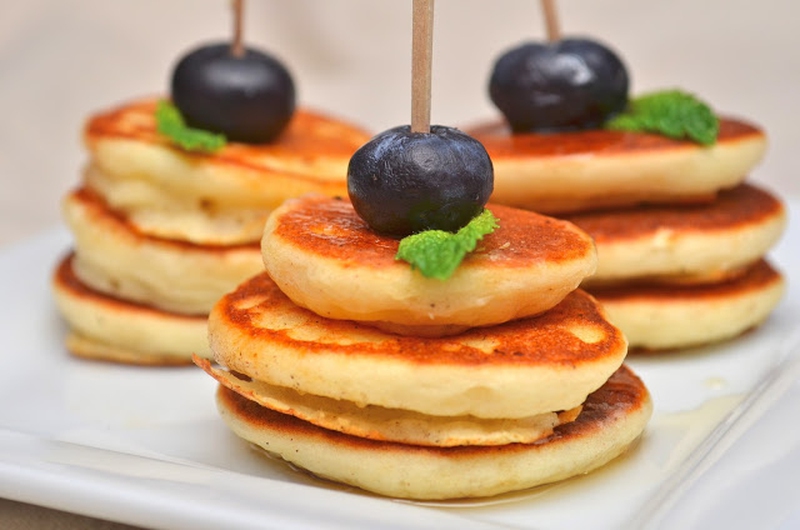 Green Eggs and Ham Recipe
It is easy to prepare and kids can be involved in preparing this recipe. With unusual color, these green deviled eggs are quite tempting and the ham in it makes it even more appealing.
| | |
| --- | --- |
| Ingredients | Quantity |
| Eggs, large | 6 |
| Mayonnaise | ¼ cup |
| Sugar | ¼ cup |
| Ham, finely chopped | 1 tablespoon |
| Creole seasoning | ½ teaspoon |
| Salt & pepper | To taste |
| Pesto | 2 tablespoons |
Hard boil eggs in a saucepan for 15 minutes.

Peel and slice the eggs lengthwise. Remove yolks in a mixing bowl.

Add mayonnaise, sugar, creole seasoning and ham and mix well.

Season with salt and pepper.

Spoon or pipe the filling in the egg whites and top with pesto.
ANY IDEAS ABOUT THIS TOPIC?