Here's a few (relatively) simple interior design moves that will transform your place from run-of-the-mill and standard to something that belongs in a magazine spread. The best thing you can do is add these tips to a spot with a great foundation—hardwood floors, modern appliances, crown moulding, interesting windows—but these tips will work even if you're in the most elementary of places.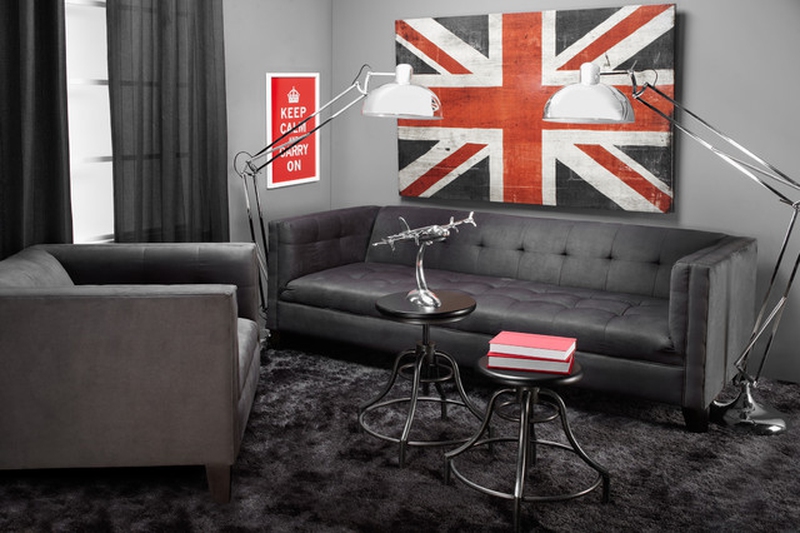 Part 1
1
Don't underestimate the power of quality throw pillows and blankets. They add tons of warmth and style to any place.
2
A gallery wall almost always looks cool and it's a great way to show off some personality. It doesn't have to be as eccentric as the example above, but it does have to include stuff you love. Vintage movie posters, family photos, and various finds can equal something truly special.
3
If you're an avid motorcycle fan, there is pretty much no better move than having a bike in your place as decor. Find an old ride with some significance and style and show it off like a piece of art.
4
Old maps are an excellent way to add some wall art to your spot without breaking the bank. The example above uses it as a sort-of make-shift headboard and it's a great look.
5
If your floors are anything but carpet, having your mattress on the floor looks less "college frat house room" and more "sexy loft."
6
A lot of places come with those boring standard built-in mirrors in every bathroom. Replace them with a hanged standard one with a beautiful frame. Instant game changer.
7
Put more than just books on your bookshelves. You can get beautiful looking (but probably broken) vintage cameras at almost every other antique store for just a few bucks each. Other random things that reflect your interests—say old school leather soccer balls if you're a fan—can also add some serious style points.
8
You can find old stadium seating at every other flea market. Install them into your wall and they make for a stylish seating opportunity that folds up when not in use. Plus—it adds a little athletic and masculine charm to your pad.
9
Adding new hanging and track lights to your place isn't the fastest or cheapest route to go, as you usually have to hire an expert to have it done right. It does, however, make a HUGE difference. Good lighting will make your place feel as warm and inviting as your favorite restaurant.
10
Ditching your standard cabinets for open shelving is also an excellent power design move. Showing off your top-of-the-line dishes and cooking gear adds style to your place that regular behind-closed-doors cabinetry just doesn't.
ANY IDEAS ABOUT THIS TOPIC?