Whether you live in an apartment and can't put up wallpaper, or you're just looking for a creative approach to decorating your walls, turning a wallpaper mural into a large-scale hanging picture is simple, cost efficient, and most importantly looks amazing.
This how-to guide will walk you through 7 easy steps, from constructing a frame for support to transitioning a mural image onto sintra board. Follow this guide and you'll give those walls some life in no time!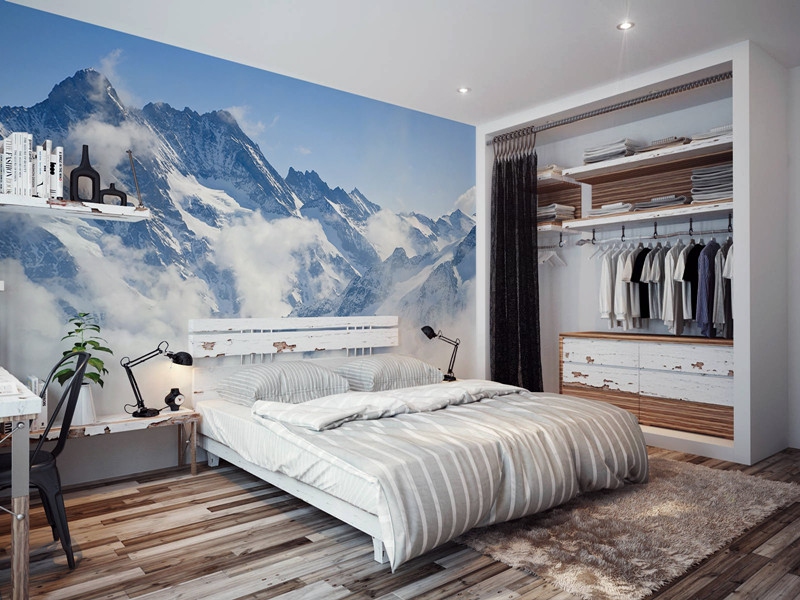 Part 1
1
Step 1 - Assemble
First you'll want to assemble the Aluminum t-slotted frame materials (http://www.mcmaster.com/#t-slotted-framing/=mndyct 6x4 $200). Be sure that your corner connectors and brackets are firmly in place to support the weight of the mural. Remember, the allen wrench is your friend!
2
Step 2 - Attach Sintra to Frame
Lay your Sintra (http://www.tri-dee.com/sintra_plastic_pvc.htm $68) down flat. Next, glue the aluminum frame to the back of the Sintra using your industrial adhesive. Give it about twenty-four hours to dry.
3
Step 3 - Apply Paste
After the adhesive has properly dried, flip the Sintra over, being careful with the long ends. Next, begin to spread wallpaper paste over the Sintra liberally. While you want to use a good amount of paste, do your best to keep it an even spread to avoid bumps and uneven surfaces in your mural.
4
Step 4 - Attach Mural to Sintra
Place the mural image (http://pixersize.com 4x8 $120) flat onto your sintra board. Be sure to place it squarely down so that any overhang is evenly distributed on all four sides.
5
Step 5 - Remove Bubbles
Be sure to inspect the mural for any bubbles that may have been produced from the wallpaper paste. Smooth out any you find until the surface is perfectly flat. A wallpaper smoother tool is perfect for this.
6
Step 6 (optional) - Trim Excess Material
If your picture is slightly larger than the plastic, you're going to have some excess material. Use a razor to cut off the excess edges to ensure a clean and professional look.
7
Step 7 - Hang Mural on Wall
Attach picture hangers and wire to the frame. A 4x8 mural is about 30lbs, so it's light enough to use only a few picture hangers. Next find a desirable wall location with proper stud support.
8
Now you're all set! Sit back, relax, and enjoy the numerous compliments your new wall art is sure to get.
ANY IDEAS ABOUT THIS TOPIC?