Any curly haired gal would know that colouring and cutting ringlets is not easy. We adore our curls but we'll never pass up the chance for a sleek new do'. But while all the poker straight girls get their manes chopped to perfection us curly haired folk can't even tame our own god-given tresses. So I found out how - here's how to style naturally curly hair.
Lets face it, bobs, lobs and fringes do not get along with curly hair - and highlights? Gah, don't get me started.
So in search for the perfect style for my dusky brown curls (i.e. hair and colour) I headed down to the Nicky Clarke Salon in Mayfair to see what they had to offer up my frizzy mane. And, I wasn't disappointed...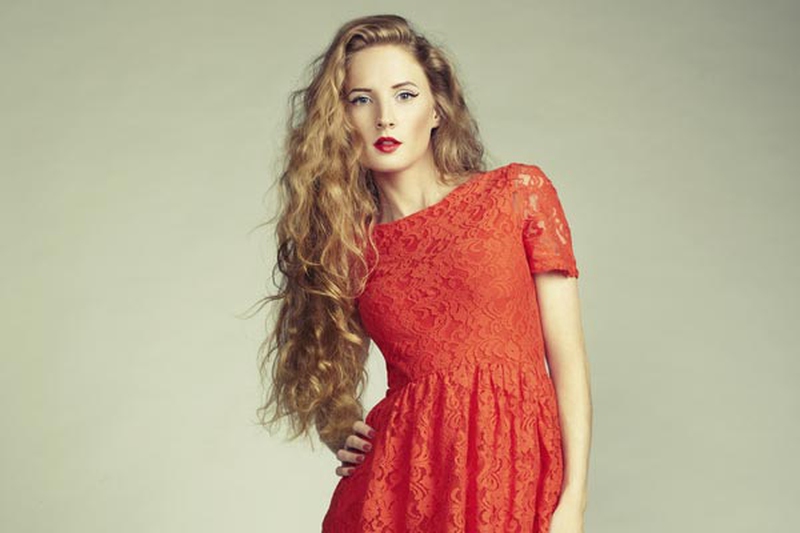 Part 1
1
Lifting the colour
Colourist, Rebecca Rock took less than minute to know exactly what I needed. Want to add a subtle yet glowing hue to your tresses? Go a few shades lighter than your natural hair colour and go for the balayage effect.
This French colouring technique was developed in the 1970s but it's only in the last couple of years that the trend has really taken off. The best part about it? It's natural looking and low maintenance. YES PLEASE!
My new honey ringlets complement my skin tone and overall, helped lift my complexion (which is just what you need in the call of summer). FINALLY a colour and technique that actually suits my tresses.
2
The chop
Curly haired girls are always at risk of butchering their hair. While it might look amazing during a wet cut once those little ringlets spiral back up to their roots, you risk looking like Shirley Temple.
But Nicky Clarkes' Creative Director, Andrew Williams didn't need any direction to know exactly what had to be done. Andrew's cutting technique involved cutting half of the length (to be cut off) dry and the other length wet. It's so useful to avoid shortcut disasters. All in all I had a good 4 inches off.
He also made sure to add texture and movement by adding in lovely layers and shaping around my face, which suits my hair perfectly on a natural hair day or on a glam blow out day.
So if you're looking to liven up your curls but still want to find that happy medium between getting a new hairstyle and being able to wear your curls naturally without blow drying it straight everyday ask your stylist to enhance your style by adding volume and texture around the face.
3
Curly Q tips from the experts themselves
Ladies, your bad curly hair days are over. We spoke to leading experts in curls to get all your biggest curly hair woes solved. Here's what Taylor Taylor London's Director, Anthony Ford and Harrods Urban Retreat's top Stylist, Carlos Rodrigues had to say about our most pressing curly hair questions…
What's the best way to dry curly hair?
"I would advise to let your tress dry naturally without a hair-dryer. In addition make sure to do a deep hydration treatment at least once a week," says Carlos.
How can we treat our hair at home?
"Use a rich moisturising mask and keep it on for 30 minutes, heat it up for 2 min with a hair-dryer and wrap your tress in a warm damp towel for 30min. I love working with Moraccanoil's Restorative Mask because this treatment is really effective on brittle, over-processed and damaged hair. If you take the time to add this into your routine, your curls will be much more natural, bouncy and more gorgeous then ever!
"BUT if you're looking for a more traditional option dampen your hair with olive oil every other week for 1-hour. Your hair will be nothing but moisture and shine."
Is it true that conditioner is our BFF?
Carlos says, "Yes, but try to avoid too much conditioner on the scalp, as that can make your hair go flat."
How often should curly hair be washed?
"Curly hair tends to be naturally dry and coarse so if you wash it too regularly it will tend to dry out and become frizzy. I would suggest washing your hair less frequently to maintain the natural oils in the hair," says Anthony.
Why is curly hair so fricken DRY?
"Curly hair is naturally more dry because the natural oils from the scalp cannot travel all the way down the hair shaft because of the twists and turns of the curls We have a great professional in salon treatment which is an intensive shampoo and mask by Wella SP which targets the hair structure of coarse hair to detangle and enhance its suppleness."
Do you recommend any products?
Anthony says, "For curls, I would recommend a good oil based product that can penetrate deeper into the hair shaft rather than a serum which can sit on the surface of the hair . We use OI Oil from Davines for frizz control or for a light control creme try Sebastian Whipped Creme which also acts a little bit like a leave in conditioner."
Any major no no's for curls?
"NEVER comb your curly hair when its dry ..the golden rule is once you have washed, conditioned and styled your hair then Leave. It. Alone. or else you will end up with unmanageable frizz."
ANY IDEAS ABOUT THIS TOPIC?