A SHARP KNIFE IS A SAFE KNIFE
It is much safer to have a sharpened knife than a blunt one. If you are in the middle of cutting something and it frees itself from your hand unexpectedly, there will most likely be an ongoing momentum that may slash you. It's more dangerous if you use a blunt knife and apply additional force when cutting something than if you use a sharp knife. With a sharp knife you can cut and slice through things with ease.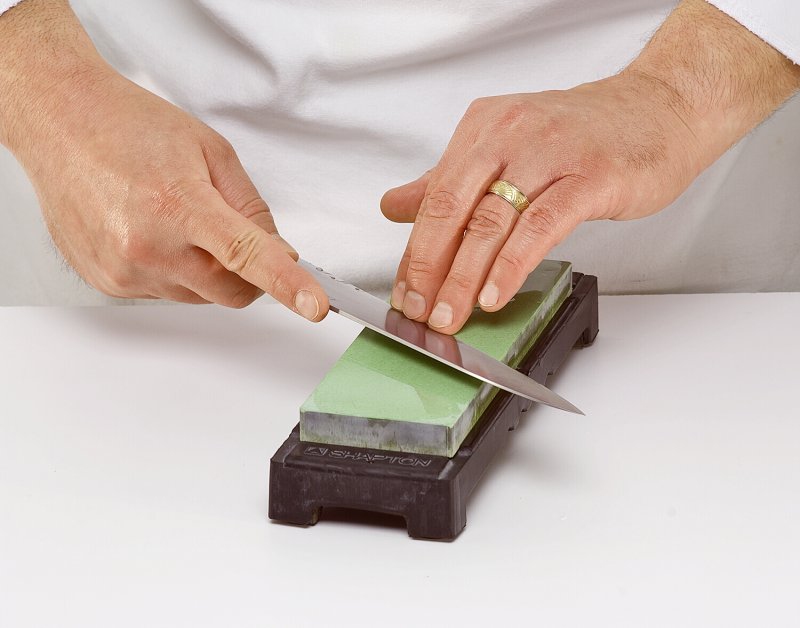 6 Good Ways You Should Know on How to Sharpen a Knife
3 Rules You Should Follow on How to Sharpen a Knife
1
Have Patience and Practice
Not seeing progress when sharpening a knife usually happens when you're doing it for the first time with a knife that was supposed to be sharpened a long time ago. Sometimes you're better off replacing a knife instead of constantly switching sharpening techniques when you see that one isn't working. If you don't want to get a replacement you can try and sharpen until you get the edge sharpness you want. It's best to sharpen for a few minutes, take a break then come back and continue it. Also, keep in mind that if you are sharpening a really worn out blade, it can take well over 30 minutes to get it nice and sharp again.
2
Choose the Right Angle
There are some factors which determine the correct angle to sharpen a knife:
What are you using the knife for: light slicing or heavy cutting?

The steel quality you're working with, will it hold a steep edge?
3
For Maintaining Kitchen Knives, Please Try These:​
Use cutting boards made from bamboo, wood or special plastic boards as materials such as: marble, glass and granite can be damaging to the blade.

When transferring ingredients from the cutting board into the board with your knife, use the dull side to do it.

For anything larger than tomatoes, use a 6-8 inch blade.

Sharpen your blades in the same direction every time the blade gets dull.

Protect your knife blades in a special container or a knife block.
ANY IDEAS ABOUT THIS TOPIC?