The story of Blake Jareds acts as both travel hack inspiration and a cautionary tale. Last year, the Long Island native was able to rack up $50,000 in Uber credit via referral codes, but that reward was reduced to $500 when Uber took notice of his exorbitant earnings. However, the way he went about it is pretty savvy — first he created his own legit-looking custom promo code ("UBER$20FREERIDE") to help with search engine optimization, and then he posted that code to Reddit's eFreebies section, where it picked up viral steam.
Although Uber now has rules in place about making codes available to the general public (beyond your own network reach) or paying to advertise them, we can all take a few tips from Jareds' approach to snagging free rides on services like Uber, Lyft, and Sidecar. (After all, even celebs like Lindsay Lohan, Snoop Dogg, and Neil Patrick Harris have gotten in on the action, referring their massive Twitter followers.) And even if you don't have quite the large fan base that Lohan, Snoop, and Harris do, you can still earn valuable coin toward free rides.
Here's how each company's referral program works: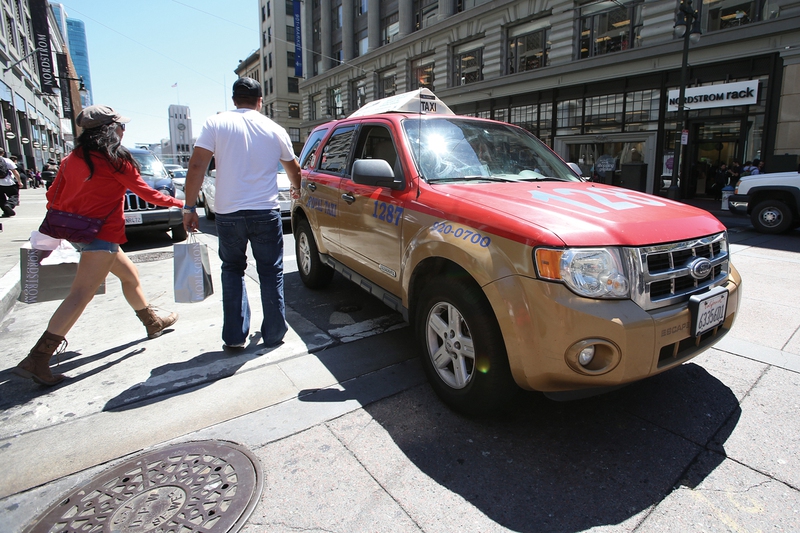 Part 1
1
Uber
As an Uber user, both you and the new user you refer will receive a $20 credit in your respective accounts. You can even create your own personalized promo code so that it's easier to remember and share with others. (Here's a useful primer on referral codes, although it's written from a driver's perspective rather than a rider; the advice still works, though.) As of now, there's no ceiling to the amount of credit you can earn — although it must be earned legitimately.
2
Lyft
Like Uber, both referrer and referee get a $20 credit, and a unique personalized referral code can be created. Unlike Uber, Lyft has a lifetime referral ceiling of $15,000 maximum. However, Lyft is currently sweetening the deal with a promotion in 19 of its markets: Refer three friends and get $60 in referral credits, plus $25 in bonus credits. Refer five friends, and get a $100 credit, plus $50 in bonus credits. Refer 10 friends, and get $200 in referral credits, plus $100 in bonus credits.
3
Sidecar
Through its "Refer-a-Friend" program, new users get $20 in ride credit, while the referring user gets $10 to use toward future Sidecar rides. Currently, Sidecar is only available in San Francisco, Oakland, Los Angeles, San Diego, Long Beach, Seattle, Chicago, Boston, Charlotte, and Washington, D.C. Users can also save up to 50% off by taking advantage of its unique ride-sharing program.
4
Extending Your Referral Reach
These amounts are often in flux, as each company often runs promotions or adjusts the current amount of credit given. Consider subscribing to the Uber Blog, Lyft Blog, and Sidecar Blog to stay up-to-date on the latest and greatest savings.
Also, think about ways you can pump up your earning prospects by reaching out to your greater network. Are you a blogger? Share your referral code with your readers. Have a lot of Facebook friends? Let them know about your unique code — and reap the rewards! Work at a place that gets a lot of foot traffic? Put out referral cards on your desk or another common area, and watch the referrals roll in. (Here's more information on how to order snazzy-looking Lyft referral cards and Uber referral cards.)
And if you're in a market where Lyft, Uber, or Sidecar is relatively new, take advantage of your early adapter savvy by making others the wiser. (Here's a great blog post from someone who snagged $1,500 in Uber credits by spreading the word when the service came to State College, Pennsylvania.) Unlike some programs, it's a win-win situation for people on either side of the referral — and you might be surprised at how quickly the credits stack up.
ANY IDEAS ABOUT THIS TOPIC?