Do you also feel the amount of money you spend every year on medications seems endless? Then give two minutes to this write-up and get rid of your life time stress.
Unexpected healthcare expenses shove the budget. In modern hectic lifestyle, surviving on medications has become a trend; Of course we all want to live healthy, but who wants to rejoice their monthly paycheck celebration with doctors.
You know "bills kill." How about "kill pills and bills?" I mean, why you should pay long bills for medications when you can stay healthy all the time with one golden herb i.e. Turmeric. Yes, turmeric can keep your health and your pocket healthy. It is the best alternative inexpensive method containing health promoting qualities to fight against numerous infections, ailments and diseases.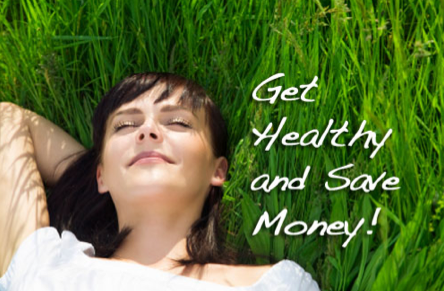 How to Save Money on Medication with One Common Herb
Here are some ways where you can use turmeric daily to heal health problems as well as save money for your pockets.
1
Use in Cold or Cough
Turmeric has anti-fungal, antibacterial and antiviral properties that boost up the immune system and helps to fight against flu. So next time, if you suffer from any sort of virus, you don't need to worry about the cost 0f: medicines of cold, medicines of cough, medicines of viral infections. A glass of warm milk with turmeric is enough.
2
Use on Cuts & Burns
Turmeric is exceedingly useful in healing damaged skin because of its natural antiseptic and antibacterial quality. If your skin has a cut or burn, sprinkle turmeric on the wound and you will see it has accelerated the healing process.
3
Clear Skin and Reduce Aging
You don't need to spend money on costly medicines or skin products to boost your glow. Apply turmeric paste and attain fresh glowing skin. The antioxidant property of turmeric fades away the aging effect and brings down cholesterol level to normal. It also hinders the growth of breast cancer and skin cancer.
4
Helpful in Depression
A research has revealed that the curcumin, a compound in turmeric, is as helpful in depression as the antidepressant. Consume turmeric daily to reduce symptoms of depression.
5
Helpful in Weight Loss
Turmeric is fat soluble and it fights against the macrophages cells that produce cytokines — cause of inflammation in organs — and restrains obesity related diseases. Just get a teaspoon of turmeric from your kitchen and mix it in a glass of warm milk and drink it. Soon you'll feel the better result.
6
Anti-Inflammatory Agent
The presence of anti-inflammatory properties in turmeric means, it can replace the anti-inflammatory medications also. A study shows that, it works as strong as other anti-inflammatory drugs, which makes it beneficial for arthritis patients also.
Conclusion: Even monthly checkup bills can give patients a minor heart attack. So as they say, "Prevention is better than cure". These are just few day to day uses of turmeric that will keep your mind light and your pocket heavy. Now, as you are well aware with the medicinal properties of turmeric, you don't need to spend large amounts on prescriptions or medications.
Note: Don't buy turmeric as capsules from supplement companies, it can cost 10-30 times higher. Turmeric is a commodity product, better to buy from some spice shop at a very reasonable price.

ANY IDEAS ABOUT THIS TOPIC?