A majority of women from across the world wear bra with the wrong sizes, and that's mostly due to 2 main reasons: lack of knowledge regarding the proper bra size; and embarrassment concerning lingerie information, which severely restricts their knowledge on the said topic.
Having said that, our bodies are ever changing. I mean, looking back even 1 year, we can easily see the ways in which our bodies have changed, whether for better or for worse. So just because a bra fit you perfectly the last year, doesn't necessarily mean it's gonna be the same for you this year, especially if you gained or lost a lot of weight, or delivered a baby.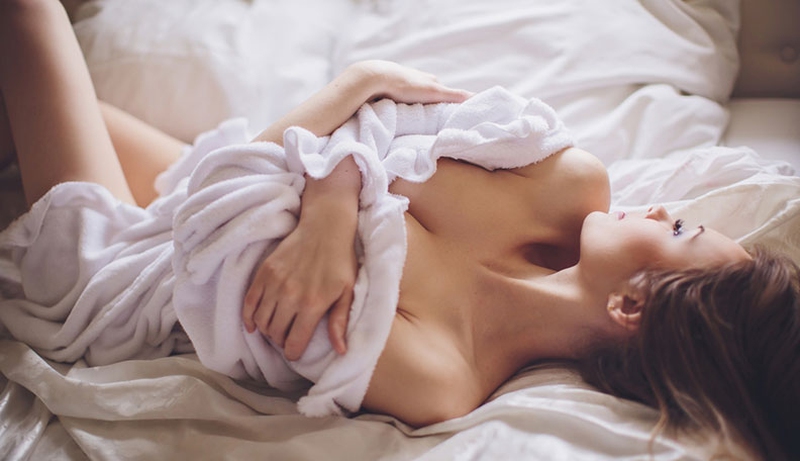 Is Your Bra Size Right for You?
If you are not 100% certain that you're wearing the correct bra, don't worry. Before we tell you how to measure for a bra, we will tell you how to keep an eye out for the wrong bra. Just ask yourself the following questions:
Have you at times felt your bra is too tight or too loose when you wear it with certain dresses?

Do you feel pain when you wear a bra?

Do your breasts pop out of your bra every now and again?

Does the strap of your bra ride up your back?

Do your breasts look saggy?

Do your breasts look too pushed up?

Do your breasts jiggle and go up and down even if you try something as simple as jogging?
If you answered yes to one or more of these questions, then you're wearing a bra size that doesn't suit you. Please do keep in mind that even though bra sizes are a good indicator of what you should purchase, bras from different companies, continents or even of different designs and fabrics do tend to have differences in them.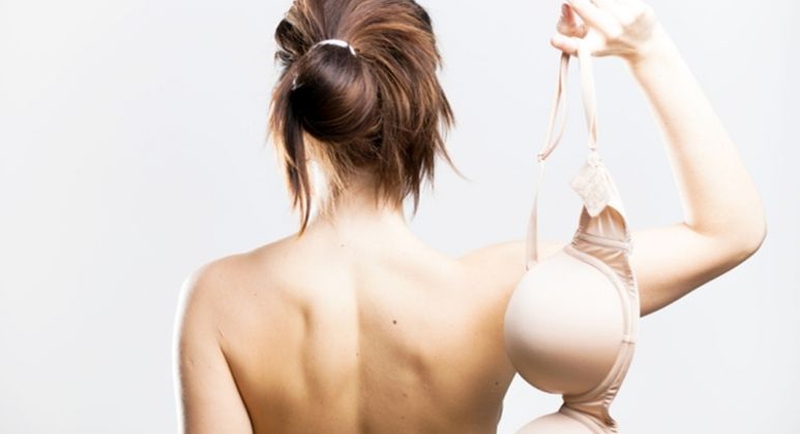 How to Measure for a Bra
Now we come down to the reason you clicked on this article – get the right measurements for a bra. There are two ways to measure yourself, and both are explained briefly below.
1
Measure your band size
You can do this easily in just one step. Just ensure you are sitting straight, not slouching and not breathing heavily when taking your measurement.
Take your tape, placing it across your ribcage and right under your bust. Ensure your tape runs in a straight line and doesn't drop or twist, otherwise that may affect your measurement. If your size is in an odd number, simply round it off to the next even number.
2
Measure your cup size
Starting from your back, bring your tape forward and measure against the fullest part of your breast i.e. the point where they are at their maximum.
Now, the number that you get will be used to subtract your band measurement from it, and the result will be your cup size.
For example:
Bust size: 36 inches

Band size: 34 inches

Cup size: 36-34= 2 or B size cups
Several websites have already put up the differences between bust and band sizes against their relevant cup sizes, so calculating the cup won't be confusing for you. Here's one such website.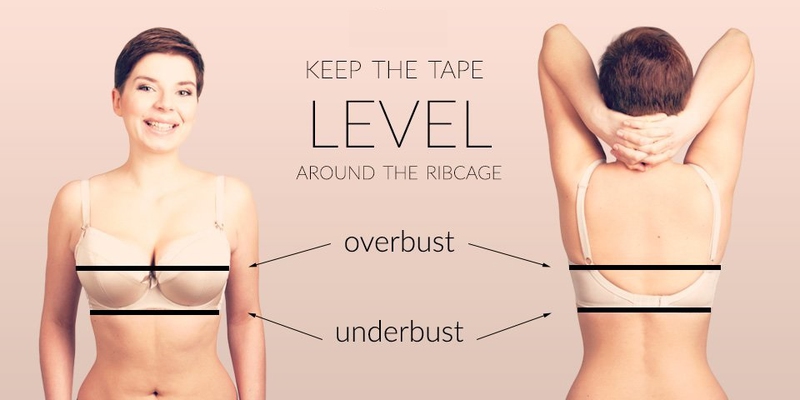 Choose the Best Fabric for Your Bras
Now after you're done with how to measure for a bra, next comes the task of choosing the best fabric for you. Now of course, this is a very subjective topic because ultimately it's your comfort that should rank first. Even so, there are some general things you should keep in mind:
Cotton bras are great for summers because they allow your skin to breathe. They also let the air circulate between your breasts more freely, leading to lesser sweating.

Cotton bras are softer and that's great. But they do not provide as much support as synthetic bras. Consequently, they do not provide shape to your breasts nor do they lift them. So they are best suited for women with small breasts.

Microfiber bras are lightweight, but not the best to wear to the gym.

Synthetic is always a safe choice, until and unless your skin develops rashes from continuous wear. Besides, synthetic bras are easier to wash, manage and provide the best support. They are best suited for heavy women.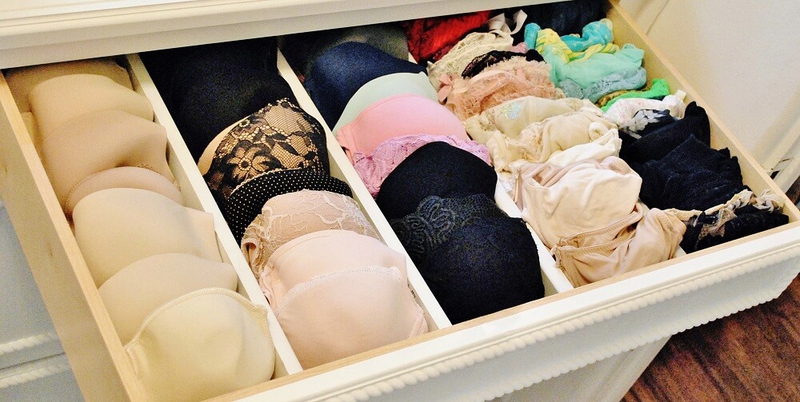 Must-Know Info: Why You Shouldn't Wear the Wrong Bra
Most women don't even realize the long lasting effects the wrong bras can have on not only their breast shape, but their health as well! If this is the case, then please read these points.
1
Jiggling really causes discomfort
You've seen women's breasts going up and down when they run, haven't you? And haven't you cringed a 100 times on the inside when you saw that sight? Well, not only is it uncomfortable to look, but it's also uncomfortable to feel too for the ladies going through that jiggling. It also restricts your movement severely.
2
Your lymphatic system is affected
You think leaning how to measure for a bra is just for the sack of your breast shape and your comforts? No, it's much more than that. A tight bra results in the constriction of your lymphatic system. This means your lymphatic system will not be able to let the lymph fluid flow from your breast to the rest of your body – it will instead dump it near your armpit region. And when this happens, the tissues in the surrounding areas are negatively affected. Long story short, a tight bra is not what you should be wearing.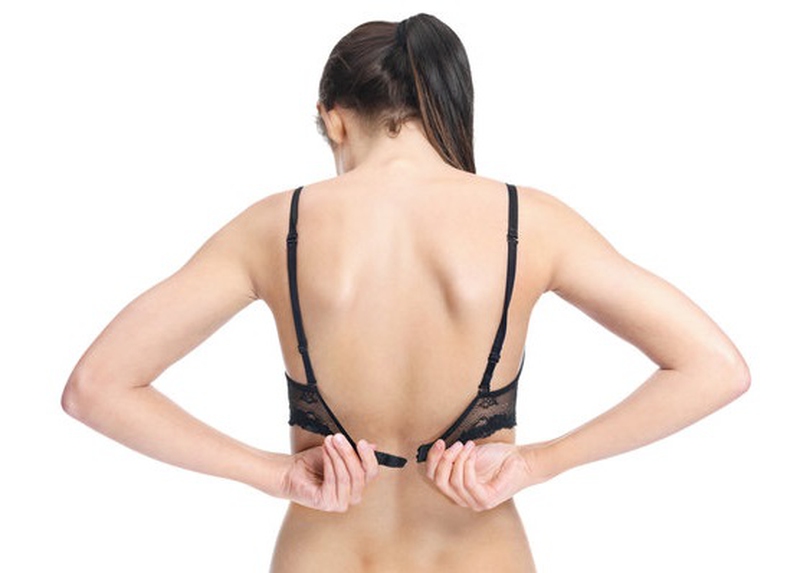 3
It permanently changes your breast shape
When your breasts are pushed firmly against your body or each other day in and out for your entire adult life, not only does it cause you pain, but also will re-shape your breasts as well. Taking your bra off for a few hours a day won't do any good – what will improve the situation is finding the correct bar for yourself.
4
It gives you saggy breasts
If you're a breast feeding mother, or simply someone who has had drooping breasts, wearing the wrong bra (i.e. a loose one) will only worsen your condition. Wearing a tight bra, on the other hand, will hold up your breasts firmly in position, without pushing them tightly with each other, or your chest.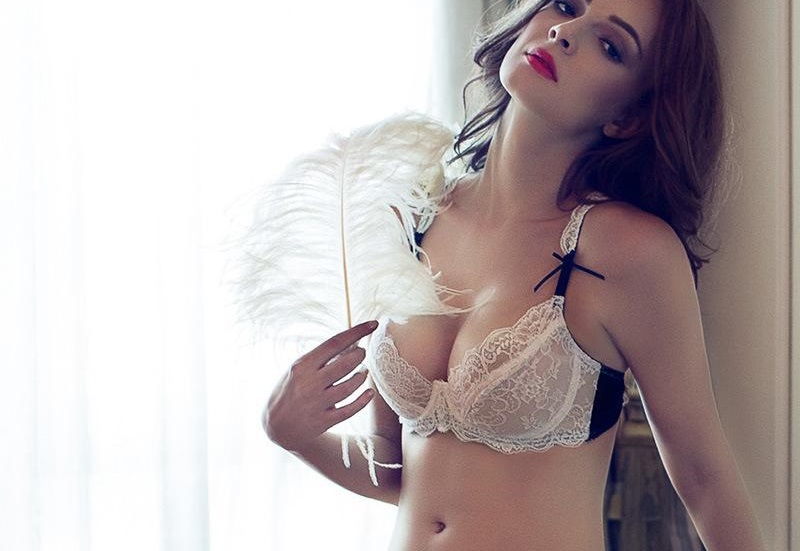 ANY IDEAS ABOUT THIS TOPIC?