Don't you ever want that big pair of adorable puppy eyes? It's quite a pity that your genes doesn't love to cooperate with you, but who wouldn't want those ideal sparkling eyes? You can, however, still make your eyes appear bigger. How to make your eyes look bigger? Learn how to apply makeup right to do so.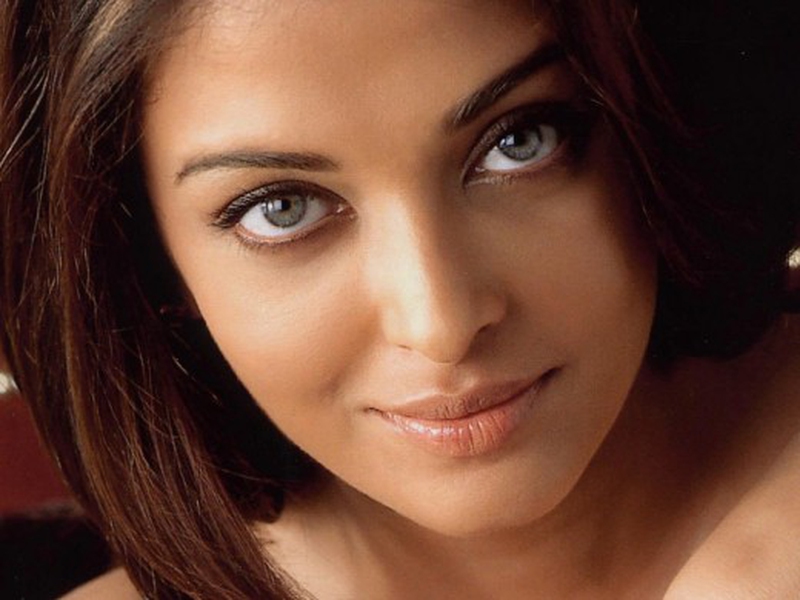 How to Make Your Eyes Look Bigger: 9 Makeup Magic You Can Try
1
Curling Eyelashes
For those of you without naturally long eyelashes, consider curling them! Curling your eyelashes followed by mascara will create the illusion that your eyes are bigger. What's more, the tool is simple to use, as intimidating as it might look. Just remember to curl twice, once at the root and another about 1/3 up the way.
You can curl your eyelashes after applying the mascara first, but make sure the mascara is totally dried. You might risk getting your lashes stuck to your tools if you don't. It's a pretty good tip so you could always curl your lashes without getting rid of the mascara all over again.
For additional staying power, use a hair dryer to blast the curler for at least three seconds. Then before you start, check if the metal is too hot, else you will only damage your eyelashes.
2
Fake Eyelashes
More specifically, individual fake lashes. It's not as intimidating as it sounds we promise. Especially if you just don't think you have the right lashes to pull the big eye off.
To apply, you will need a lash adhesive, so go and get that too. Take a cluster and apply a tiny amount of the glue, leaving them to dry for about ten seconds. You want them to be tacky, not wet. Lastly, you just need to apply a few clusters to the eye outer corner, only for your upper eyelids. Then be amazed by your new marvelous looking huge eyes.
3
White Eyeshadows
Some celebrities exploit this technique to make their eyes appear larger. A little light eyeshadow in the inside ridge of the eye, right where the eyelids meet each other, close to the tear ducts. It just creates an illusion of brighter, whiter eyes!
Well, you don't have to use white eyeshadows. Theoretically, the white coloured waterline will blend wit the white of the eye, creating a bigger look. But white colour doesn't exactly goes great with anyone's eye and only leave a harsh appearance. Instead, try the champagne or light taupe colored ones. Something golden will give a little shimmer to the sexiness. But avoid this if you are really tired, since your panda eyes will look worse with this method.
4
Highlight
Tired eyes equate smaller eyes. If need to look awake and still sexy, the highlighter is the best friend you can ever ask for. The shimmery eyeshadow should be around two shades lighter than the tone of your skin. It should be applied to the inner corner of your eye, roughly between the nose and tear duct. It makes your eyes widens while making it look further apart. In addition, it conceals all the darkness you need to hide, leaving you looking rested and energetic.
5
Blusher
A cream blush is simply the best choice for looking awake. Not only does it give you that healthy glow, the cream blends easily so it looks natural. Blusher should only be a complement to the rest of your makeup. You will easily go overboard with it so keep that in mind. Start small then slowly build up from there. It should only be noticeable enough to look like the cheeks a natural flush.
6
Bottom Lashes
It really depends on your facial feature. Plenty of makeup experts believed that applying mascara or eyeliner may actually make your eyes look smaller. For some women, a little mascara can instead make a huge difference to your eye. Give it a try yourself.
To apply them on bottom lashes, vertically sweep the brush back and forth. For eyeliner, give pencil eyeliner a try, they are usually softer. Then carefully smudge your mark with a finger for a natural look. Take note that the lower lashes are the ones that denote your eye perimeter, a slight liner beneath them would show off a wider set of eyes.
7
Go for a Red Lip
Red must almost always be the go to color for the smoky, sexy look. Pick a shade that fits your skin tone the best, try them and find one you like best. Your red lips will divert attention away as the prominent feature. With that, people will less likely to notice if your eyes are tired.
8
Go for Light Coverage
How to make your eyes look bigger? Go for light coverage can do this, as foundation is the core of any makeup, and going for the one that offers thinner coverage is the way to go for a larger looking eyes. Your foundation should be light while you can still use your usual concealer. The heavy foundation will only settle on any fine lines that exist on the face, making them more pronounced. We don't want that. You will soon have a more youthful appearance and, of course, the bigger looking eyes.
9
Manicured Brows
The brows are still part of the eye feature in a sense and well, you shouldn't skip them while trying to make your eyes look bigger! It's amazing how manicured brows could light up the face. Get them waxed or tweezed, if you are afraid of over-tweezing or unsure of the right shape, why not visit an expert? You will never realize your hidden beauty potential until you get your brows done.
If anything, grab a professional for the messy stuff, such as tweezing, waxing and threading. Then all you would need to do is the daily maintenance. Follow the map they had created and touch-up with a pair of tweezers.
ANY IDEAS ABOUT THIS TOPIC?