Maybe you like to eat fruit scones, but you may have a question about "how to make fruit scones". A homemade fruit scone is a delicious snack as well as a crucial part of any traditional afternoon tea. They are easy and quick to make, which you will see from this recipe for fruit scones. You only need fifteen minutes for preparation and fifteen minutes for cooking. After that, the scones are ready to enjoy.
1
Prepare the Ingredients
| | |
| --- | --- |
| Ingredients | Amount |
| Butter | ½ stick (50 grams) |
| Plain or all-purpose flour | 225 grams (2 cups) |
| Baking powder | 3 teaspoons |
| Salt | ½ teaspoon |
| Caster or fine sugar | 30 grams (1 ounce) |
| Chopped dates or sultanas | 50 grams (¼ cup) |
| Milk | 150 milliliters (¼ pint) |
| Egg beaten in a little milk | 1 |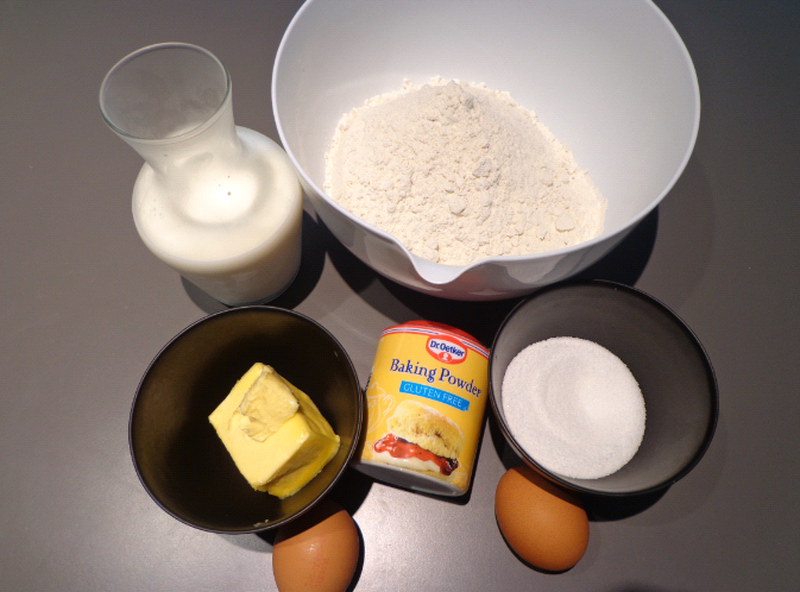 3
Grease your baking sheet generously before sprinkling flour on it.
4
Sieve your flour into a large baking bowl, then add in your cubed butter, salt and the baking powder. Rub the butter quickly into the flour with your fingertips. When done, the mixture should look like fine breadcrumbs.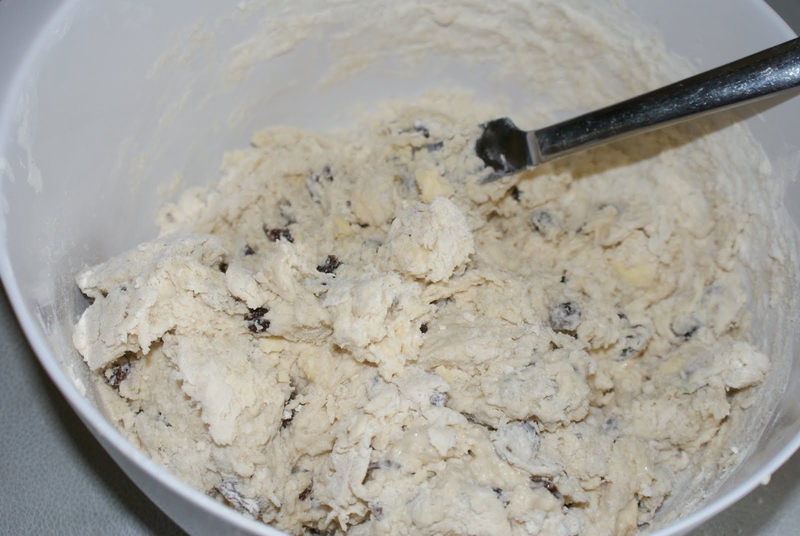 5
Add in the dried fruits and sugar, making sure to mix well.
6
Create a well in the mixture's center with a dinner knife. Add some milk and stir enough to make the dough soft and pliable. If it is too sticky, simply add some flour.
7
Put the mixture on a board that has been floured, then knead it incredibly lightly. It should be just smooth. Next, roll it out to make it 2 centimeters (¾ inch) thick.
8
Use a 7.5 centimeter (2 inch) cutter to cut the dough into rounds, or use a sharp knife to cut it into triangles.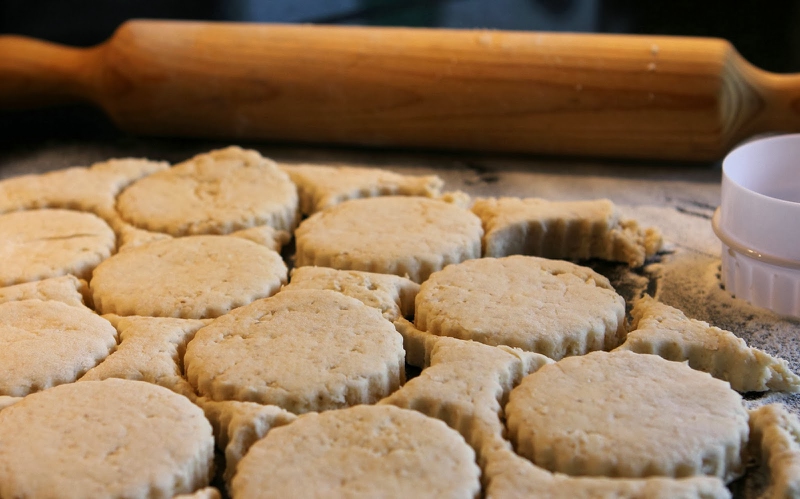 9
Put the rounds or triangles on your baking tray, and brush the top with the mixture of beaten egg with milk. Bake the scones in a location close to the top of your oven until they are golden brown. This should take around fifteen minutes.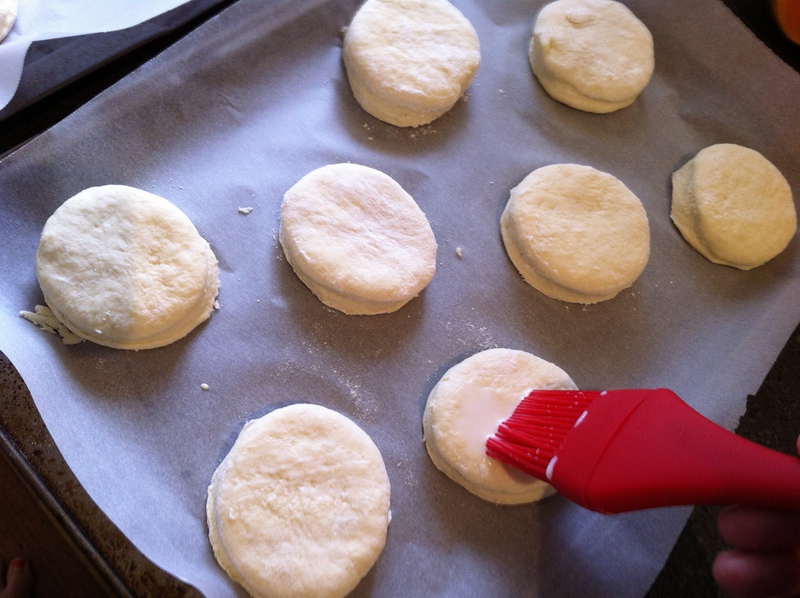 Tips
During preparation, be sure that every ingredient and material is as cool as they can be. Check that the butter is not frozen but very cold. If the ingredients, equipment, or your hands are too warm, the butter will melt instead of being rubbed in, giving you heavy scones.

Work lightly and quickly, and don't over knead or rub the scone mixture. It does not need to be incredibly smooth; you just need to pull it together to create a pliable and light dough.

If you are using a tart cutter to cut the scone, don't twist it and be sure to gently shake out the scone onto your prepared tray.

If you are cutting the scones into triangles with a knife, opt for a sharp one. Using a blunt knife or accidentally twisting your tart cutter will tear the scone's edges, stunting its rise while baking.

Even if you are using a fan, cook the scones near the oven's top as they will do the best there.
ANY IDEAS ABOUT THIS TOPIC?