A keloid, also known as a keloid scar, is a stubborn heaped-up scar that appears suddenly above the skin. Characterized by a pink or purple color and a smooth top, keloids are usually scars that don't know when to stop. They don't have a regular shape and usually enlarge progressively. These scars don't go away with time and may occur from burns, acne, ear piercings, chickenpox, minor scratches, body piercings, skin incisions, vaccination sites, and traumatic wounds. Fortunately, you can try some home remedies and discover how to get rid of keloids.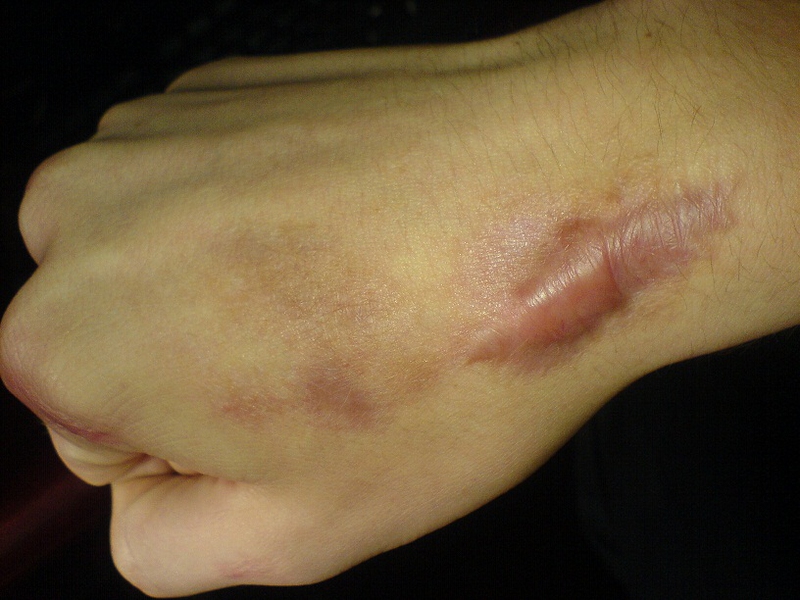 How to Get Rid of Keloids with Home Remedies
How to Get Rid of keloids with Medical Treatments
It is important to learn how to get rid of keloidsthrough home remedies, but sometimes, you may have to take the other route and use medical treatments.
Intralesional steroid injections: Steroid injections may flatten keloid scars, but it is worth mentioning that these injections may make keloids redder through over-stimulation of superficial blood vessels.

Fluorouracil: It's a chemotherapy agent and is available in the form of injections. Your doctor may suggest taking these injections with steroid injections to get rid of keloid scars.

Silicone sheet: A variety of silicone sheets, patches, gels, and creams are available to help get rid of scars.

Interferon: Injections of interferon may help strengthen your immune system and reduce the size of keloid scars. Using topical Imiquimod is yet another way to stimulate your body to produce interferon and shrink keloids.

Radiation: In some cases, your doctor may suggest you to undergo radiation therapy to shrink keloid scars.

Surgery: Going for surgery is definitely an option, but it may trigger the formation of larger keloid scar in another area of your body. Be sure to apply pressure dressings to the affected area to avoid complications.

Laser therapy: Your physician may recommend pulsed-dye lasers to help soften keloids and eliminate redness.
Tips
It is hard to deal with keloids, so prevention is always better than cure. Avoid going for body piercings and tattoos, especially on the back, shoulders, ear lobes, and chest. It is a good idea to avoid cosmetic surgeries to prevent keloids.

Do not use several home remedies at the same time in case different remedies may interact with each other.

Not all cases of keloids require medical attention, but it makes sense if growth continues and you notice additional symptoms as well. Sometimes, uncontrolled growth of a scar may be a sign of skin cancer. Therefore, your healthcare provider will first diagnose keloid scarring through visual examination and will resort to biopsy to ensure no cancerous cells are present.
ANY IDEAS ABOUT THIS TOPIC?