Do you have freckles or know someone that does? No one is excited about having freckles. The flat, tanned spots usually develop after the skin has been repeatedly exposed to sunlight. Freckles are quite common on people with a fair complexion and normally appear on the nose, arms, upper shoulders and cheeks. While freckles may vary in color among different person, they usually have uniform color on one person. The color ranges from red, yellow, light brown, tan, black to brown. Although harmless, freckles affect the victim's appearance. Now, let's find out how to get rid of freckles.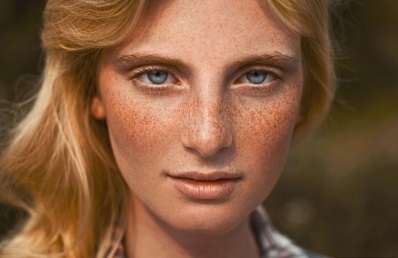 How to Get Rid of Freckles with Home Remedies
How to Get Rid of Freckles with Medical Care
1
Fading Cream
Products containing kojic acid and hydroquinone can be used to treat freckles. They, however, need to be applied over a few months in order to see results. You can get them over the counter, but those containing more than 2% hydroquinone require a prescription. You should avoid exposure to the sun while using the cream to increase efficacy.

2
​Laser Treatment
Laser treatment can be effectively used to reduce the appearance of freckles on the skin. When done by a professional, laser treatment is a safe and simple procedure with low risk of scarring.
3
Chemical Peel
If you're wondering how to remove freckles once and for all, this might just be the solution you've been looking for. Chemical peels will lighten your freckles and improve the appearance of your skin. You should, however, consult with a specialist for possible side effects.
4
Photofacial
Photofacial or IPL involves the use of broadband light to remove pigment anomalies that lead to freckles. This is a new form of treatment and is quite effective and safe.
ANY IDEAS ABOUT THIS TOPIC?