Diarrhea refers to loose, watery stool that occurs for a prolonged period of time. Everyone has experienced diarrhea at some point. It is characterized by frequent visits to the toilet and an increase in the volume of stool. Symptoms usually last hours to days and then subside. However, there are cases where the condition can last for several weeks. Under normal circumstances, your colon absorbs fluids from the food you eat, and this is why stool is usually semi-solid. When a large amount of foods and beverages you consume passes too quickly through your colon, diarrhea occurs. Here is a guide on how to get rid of diarrhea.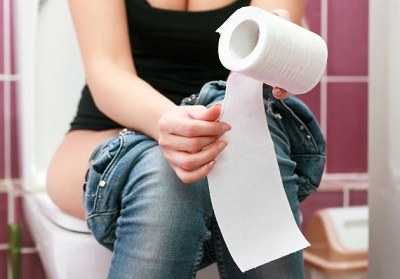 How to Get Rid of Diarrhea
When to See a Doctor
Sometimes, you have used all the "how to get rid of diarrhea" tips and still not feel better. At this point, you should probably see a doctor.
For an adult, you should see a doctor when:
Diarrhea lasts more than 2 days;

You suffer dehydration (look out for the following signs of dehydration: excessive thirst, little or no urination, dizziness, severe weakness, dark colored urine or dry mouth or skin);

You experience rectal or abdominal pain;

You pass black or bloody stool;

You experience fever above 39 degrees C (102° F).
For children, see a doctor when:
There's no improvement after 24 hours;

They haven't passed urine in more than 3 hours;

They have a fever above 39 degrees C (102° F);

They pass black or bloody stool;

They cry without tears and have a dry mouth;

They are abnormally drowsy, sleepy, irritable or unresponsive;

They have sunken eyes, cheeks or abdomen;

Their skin doesn't flatten when pinched and released.
ANY IDEAS ABOUT THIS TOPIC?