Have you been wearing glasses for quite a while now? You may already be familiar with the hassle you have to go through to buy the right pair of glasses. Most people take special care of the glasses they wear because they do not want to go looking for a new pair that does not fit well. Wearing an ill-fitting pair of glasses can make living difficult for you. Not only will it look bad, it may even lead to several other issues, including headaches, etc. You need to know that one-size-fits-all approach does not work when it comes to buying glasses; in fact, you should have complete information about how glasses should sit on your face before you start shopping.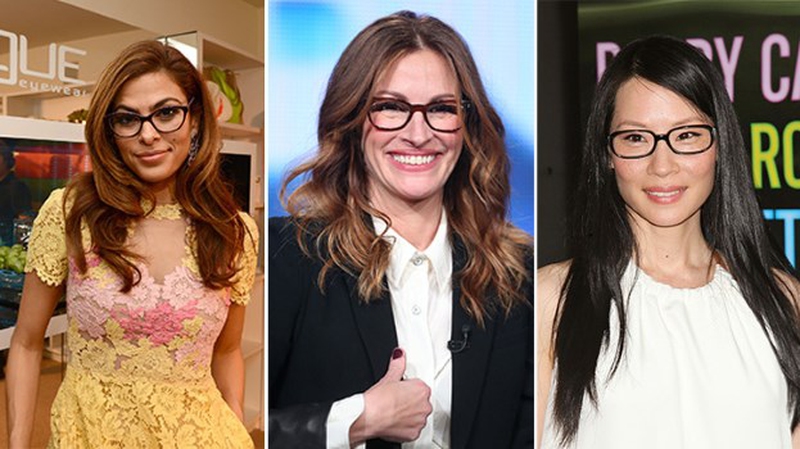 How Should Glasses Sit On Your Face?
Many people ask, "What to consider when making a purchase?" Here are a few important things to bear in mind when looking for a perfect pair of glasses.
You need to find a frame that corresponds well to the width of your face. It is equally important to make a choice keeping the physical size of your eyes in mind. A frame size is the combination of bridge width, lens width, and temple width. You should select a frame with a bridge width that suits the space between your eyes. Similarly, select lens width keeping the size of your eyes in mind. Every person is different, so what suits someone else may not be perfect for you as well. Still, here is what you should bear in mind when selecting total width (lens widthx2 + bridge width):
Narrow, small face: 125mm to 129mm

Wide face: 140mm to 145mm

Large face: 135mm to 139mm

Medium face: 130mm to 134mm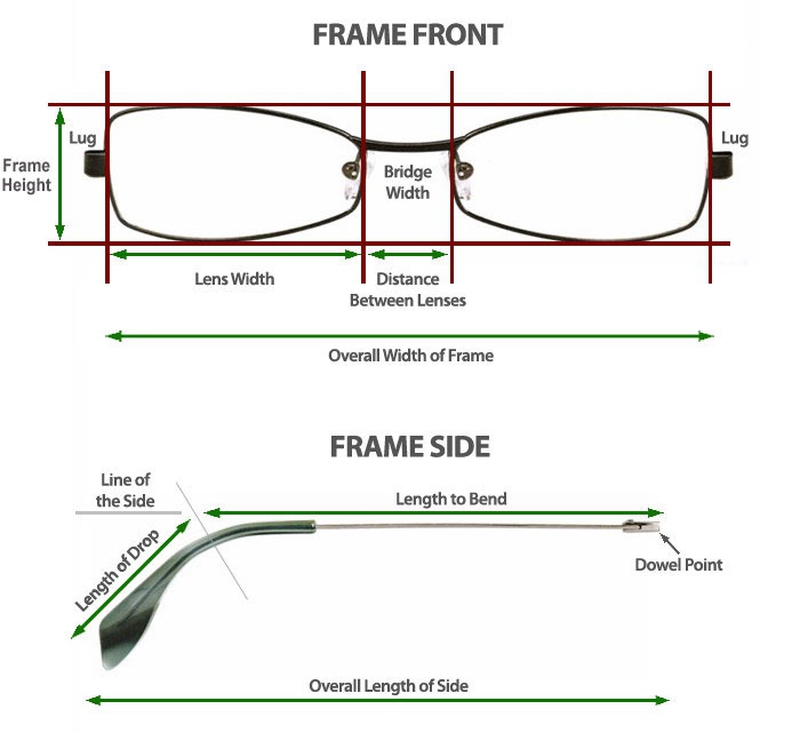 Points to Remember for Proper Eyewear Fit
To answer, "How should glasses sit on your face?" it is important to consider the width of the frame and ensure that it complements the width of your face. If the glasses are beyond the width of your face, they are too wide. If you can see the sides of your frame while wearing it, it is too narrow. Here are some other pointers to make a perfect purchase:
Select a frame that makes your eyebrows visible; you should be able to see at least half of your eyebrows while wearing the frame.

Make sure your eyeball is in the center of the lens. It is equally important to ensure that there is equal distance between the edge of lens and the corner of the eye on both sides.

Make sure your eyes are in the horizontal center of the frame and a bit higher than center vertically.

Make sure the glasses sit perfectly on your nose and do not slide down. If they do slide, you need to have the temples bent a bit. The glasses should fit snugly but should not be too tight.

Wear the glasses and watch in the mirror to ensure that arms of the frames are close against your head.

Your frame should be in the middle of your face and help maintain a balance between the top of your face and the bottom of your face.
Choosing the Right Glasses
Once you know the answer to your question, "How should glasses sit on your face?" you can finally start looking for the best pair of glasses as per the shape of your face. Here are some tips to make a good purchase:
Make sure the arms of your glasses are not too loose or tight. If they are tight, you will eventually get headaches or experience pain behind your ears. If they are too loose, your glasses will keep slipping off.

Select the material of the arms carefully. Do not opt for metal arms if you are allergic to them. Some people have no issues with metal but are allergic to plastic. Keep this point in mind while making a purchase.

Select the right nose pads. Not being able to select right nose pads will affect your glass wearing experience. Select the ones made of soft plastic. Ensure that they rest comfortably on your nose. The pad plate and arm should be adjustable to ensure they do not put too much pressure on your nose. Ensure that nose pads stay in place and keep your glasses away from your eyelashes. If your eyelashes touch your glasses as you blink, this may lead to excessive eyestrain.

Select the lighter ones for you. Avoid going for heavy frames even if you find them attractive. They can cause headaches and even lead to eye fatigue. Due to their weight, they are more likely to slip of the nose. If you do not want frames made of plastic, you can always opt for those made of titanium. Not only are they stylish, they are much tougher and lighter too.

Select the right material for your lens. You can choose from two basic options – glass lenses and plastic lenses. The lenses that are made of a type of plastic are unbreakable, so you do not have to worry about breaking them. They are great for children for this feature. Glass lenses are delicate but can be a bit heavy. They are usually a good choice for bifocal lenses.
What's more, you need to ensure that your glasses are aligned properly. Center alignment of glasses will prevent excessive eyestrain. You will develop headache and end up dealing with vision defects if you continue to wear frames that tilt towards one side.
ANY IDEAS ABOUT THIS TOPIC?