The tradition of housewarming parties probably began with cavemen bringing embers from their fire to their friends new cave to "warm" their hearth.
Gifts from friends, family and neighbors may take the place of hot coals in modern home, but the wonderful feeling of opening your new home to guests for the first time is still as popular as ever.
The traditional housewarming gifts of bread and salt date back to the Middle Ages when newlyweds moving out on their own were given the basic staples of life to start their new household and bring luck to the new home.
How to host a housewarming party, and if you are invited to such a party, what to bring with you? Read on you will find some helpful tips.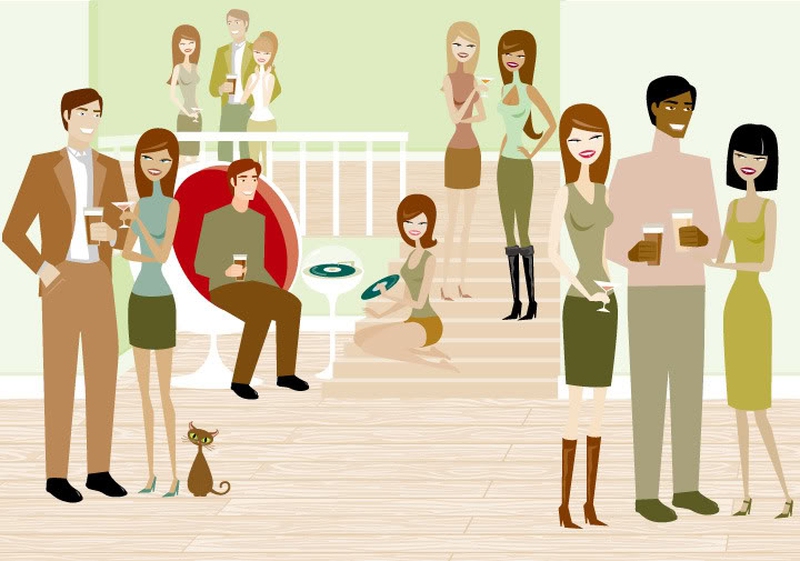 Part 1
1
How to host a housewarming party
On the flip side of the housewarming equation, party hosts can take heart in knowing that planning a housewarming is probably the easiest get-together they will ever have to plan in their new home.
Decorations? A fresh floral centerpiece to greet guests on arrival is nice, but otherwise the house itself will be the main focal point. More good news? Your guests won't be expecting a lavish dinner. Make it a traditional buffet meal or even a pot luck dinner that they can even help prepare!
Deviled eggs, shrimp kabobs, or other elegant finger foods are always a good idea for an open house or housewarming. Save yourself additional work by supplying sturdy paper plates and quality brand paper napkins.
Make your housewarming party plans for a weekend - to give everyone a better opportunity to attend - and send out invitations at least a couple of weeks in advance. Most importantly, remember to include driving directions. Since this is most likely the first time your guests will be visiting, you want to make sure everybody knows how to get there. You might also want to include a contact number, as well (just in case anyone gets hopelessly lost.)
Once guests arrive, they will naturally want a house tour, so have plans ready to oblige them by arranging beforehand who will be giving tours -- and who will be answering the door and looking after guests.
If you're hosting your first housewarming party, or would like additional tips on how to make your next housewarming a sure-fire hit, get more advice from expert sites featuring related party tips, ideas, menus, recipes and more...
2
Practical housewarming gifts
Especially for new homeowners just starting out, the ultimate in useful housewarming gifts are home repair or power tools stuffed inside a bright red toolbox.
Or, simply include the basics -- such as hammer and nails, screwdriver, wrench, faucet washers in various sizes, along with a tube of crazy glue when things start to fall apart (and don't forget the duct tape!)
For complete novices, also consider how-to books or a video series on home repairs and maintenance.
Meanwhile, if your favorite new homeowner has recently moved from a city apartment to a big suburban house then they probably know little about lawn maintenance or landscaping. Help them out with a gift basket filled with supplies such as gardening equipment, gloves, and gardening books (also see: gardener gift Ideas.)
Or, stuff a large tote bag with simple items every new homeowner or apartment dweller can't do without — such as paper towels, laundry detergent and fabric softener, light bulbs, a flashlight and batteries, fuses, and an extra extension cord. For other hints, simply look around your kitchen or bathroom for anything else you think they may need or appreciate.
Otherwise, cash-strapped new homeowners wouldn't mind the idea of a gift card, especially with so much shopping to do at the local home decor store or gardening center. And they can pick out exactly what they want or need.
Yet another great housewarming gift is a gift certificate to a local restaurant, if only to give the new homeowners a stress-free night off to relax and get away from all that organizing and unpacking.
Finally, have fun at the party! And remember that whatever you give as a housewarming gift, you can guarantee that it will always be treasured by wrapping it in your sincere best wishes.
ANY IDEAS ABOUT THIS TOPIC?