Everyone wants a thick head of hair. Unfortunately, many people suffer from hair loss as a result of genetics, environmental factors, stress, aging, nutritional deficiencies and other factors. There are typically 100,000 strands of hair on the human head, and it is perfectly normal to shed between 50 to 100 stands every day. Losing more than that is a sure sign that something is wrong. Here are some homes remedies for hair fall that you can use to bring the balding process to a halt.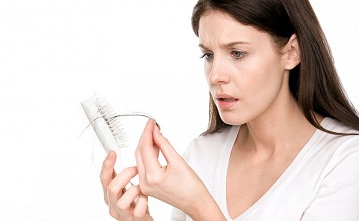 Home Remedies for Hair Fall
1
Have Enough Nutrition
To deal with hair loss, you should eat lots of seeds, nuts, fish and eggs. These are important sources of omega-3 fatty acids, which improve the health of the scalp.
Watch the following video to know more about what kind of foods should be added into diet and how they help in reducing hair loss:
2
Get Sufficient Vitamin
Vitamin deficiency can cause hair loss. It is, therefore, important to add some of the vitamins listed below to your daily regimen.
Omega 3: Include fish, eggs and milk in your diet.

Vitamin A: It promotes production of sebum in the scalp. Sweet potatoes, carrots, broccoli leaf, kale and mango are rich sources of vitamin A.

Vitamin B: They are vital for producing melanin, which gives hair its color. You can get enough vitamin B from pork, poultry, fish, whole cereals, soy bean, egg and the like.

Vitamin E: It promotes blood circulation in the scalp, and it's vital for keeping your hair follicles active. Margarine, vegetable oil, wheat germ and nuts are all good sources of vitamin E.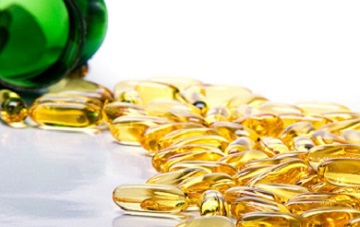 3
Apply Fenugreek Seed Paste
Also known as Methi, fenugreek is very effective at treating hair loss. These seeds contain hormone antecedents that help with hair growth by rebuilding hair follicles. Fenugreek seeds also contain nicotinic acid and proteins, which stimulate the growth of hair. This is one of the best home remedies for hair fall.

Soak a cup of fenugreek seeds in water overnight;

Grind the seed into a paste;

Apply some paste to the hair then wear a shower cap;

Leave it in for about 40 minutes;

Do this every day for a month.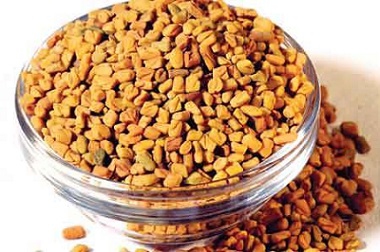 4
Try Onion Juice
Onion juice has high sulfur content that helps improve scalp blood circulation and regenerate hair follicles. Due to its antibacterial properties, onion juice can also help rid the scalp of parasites and germs to cure scalp inflammation and infection which may cause hair loss. According to a study conducted in 2002 published in the Journal of Dermatology, 74% of those who took part in the study experienced significant hair regrowth after applying onion juice on the scalp.
Try onion juice in line with the following steps:
Grate one onion and strain it;

Apply the onion juice directly onto your scalp;

Let it sit for about 20 minutes;

Repeat this remedy 2 or 3 times a week for several weeks.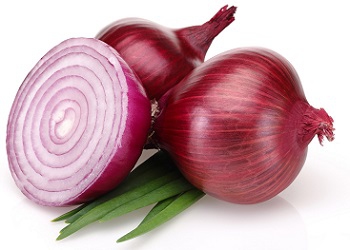 5
Use Aloe Vera
Aloe vera is one of the most used home remedies for hair fall because it's rich in enzymes that stimulate healthy hair growth. It also has alkalizing properties that help balance the PH levels of the hair and scalp. Aloe vera also helps give hair some luster, strengthen it, get rid of dandruff and minimize scalp itching inflammation. Use aloe vera according to the following instruction:
Apply some aloe vera juice or gel onto your scalp;

Let it sit for several hours and then wash it off with warm water;

Do this 3 or 4 times every week;

You can also take aloe vera juice orally to stimulate hair growth.
6
Try Coconut Milk
Coconut milk contains essential fats and protein that stimulate hair growth and prevent hair fall. To get better result, you should:
Add coconut milk to a pan of water;

Simmer the mixture for 5 minutes then strain it;

Apply the milk to your hair and scalp and leave it on for 20 minutes then shampoo your hair;

To make the treatment more potent, mix powdered fenugreek seeds and black pepper with the coconut milk.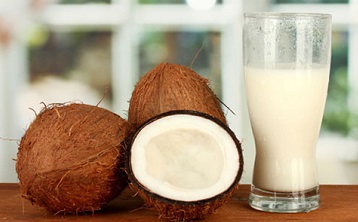 7
Massage with Egg Oil
Egg oil can help prevent hair graying and hair fall. Another very effective home remedies for hair fall is massaging with egg oil.
Make the egg oil yourself or buy some;

Massage your hair with egg oil before going to bed and let it sit overnight;

Use herbal shampoo to wash it off in the morning;

Do this about 3 times a week for about 12 weeks.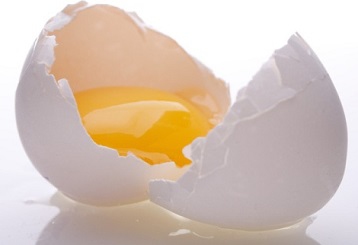 8
Bring Moisture Back to Hair
You can moisturize your hair by natural oils like canola, olive oil and canola. However, you should be aware that using oil that's too hot can cause premature graying. For this reason, you should only heat oil up to a maximum of 40 degrees. Once you massage the oil into your scalp, put on a shower cap for about an hour. You can then rinse it out with shampoo.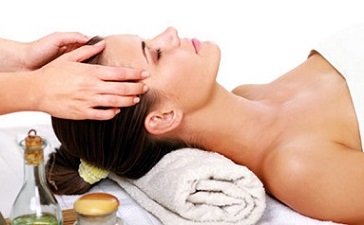 9
Relieve Stress
Stress can cause hair fall if it is not well managed. While we are all susceptible to stressful situations, it is important to take everything in its stride. Take part in meditation and physical exercises to get your mind off whatever is stressing you.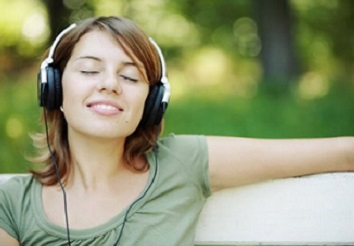 10
Styling Tips for Preventing Hair Loss
There is a whole host of styling practices that can lead to hair fall. These include the use of rubber bands, perms, dyes, curling wands and straightening irons. Try to be as gentle as possible with your hair to avoid breakage especially when brushing and washing.
If your hair is thinning out, you should do the following:
Apply scalp coloring products to conceal any thinned out areas;

Use hair extensions to enhance your hair's volume;

Keep your hair short;

Part your hair on the side to take focus off the crown if this is the problem area;

Use products that boost the body of your hair to make it look thicker.
ANY IDEAS ABOUT THIS TOPIC?