Have you ever wondered what to get for a sick relative or friend who's in the hospital? Did you have trouble finding just the right gift? If the answer is yes, you are not alone. This can be a confusing decision, especially since a lot of items are not allowed inside specific areas of the hospital. There are endless options available to you, regardless of your budget and other available resources such as time.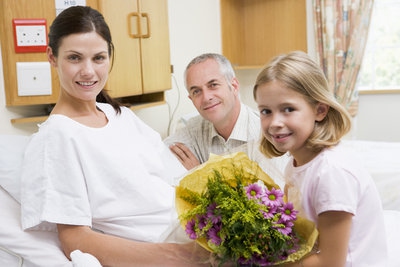 Gifts for Hospital Patients
Tips
When choosing a gift, always keep a few things in mind. For example, think about how long the patient will be in the hospital, their age, their medical condition and their needs. Get something accordingly, otherwise the gift could end up being useless or even worse, an inconvenience.

What not to do when visiting There is a certain code of conduct that should be followed when visiting someone in the hospital. Never put your feet up on their bed or sit on their bed as that can lead to the spread of germs. Similarly, never touch any medical equipment (electronic and non-electronic) in their room as that could lead to various problems. If the patient is in pain or needs assistance with things like drips or catheters, always ask a professional to come and don't try to do it yourself as that could cause them significant discomfort. Also, never use the patient's bathroom or their toiletries.
ANY IDEAS ABOUT THIS TOPIC?