To look beautiful is the right of every woman. And to accomplish this task, women pay special attention to their skin and makeup because carefully applied cosmetics can add an extra touch of beauty and glamor. Directly trying out a new product is not a good idea and many women don't go for this option. Many risks are involved in purchasing a newly introduced product. Some people may develop an allergic reaction to chemicals in the product or some may experience compatibility or complementary issues (such as misperception of the shade, mismatch with the skin tone etc.)
Therefore the best solution is to look for a sample of the product before you actually invest your money in it. There are many ways by which you can reach out to the product samples, and many times the companies comes to you by themselves, such as sales girl who are doing the promotion may give you a free sample to try. Most free samples comes with all the necessary information related to that product which includes brochures, instructions etc.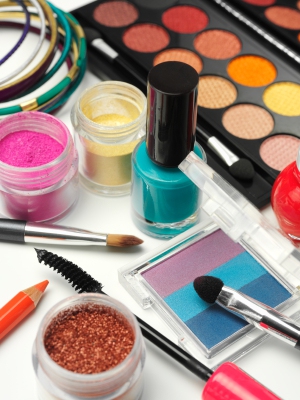 How to Get Free Makeup Samples
How to Get Free Makeup Samples from Stores
Malls and big stores are the places where you can easily find and locate the shop of your choice. Here are some tips that will help you in finding free makeup samples from different stores.
Try to socialize yourself and make new friends. If you stay at home all the time then the chances of getting any knowledge about the sample products are very low. Friend's circle plays a very vital role in getting new information regarding cosmetics.

The representatives of the products are also very important as they provide all the information along with the sample to try.

Usually the counters of the make-up product shops have some samples for trying; they give away these samples to every woman passing by their shop to increase the publicity.

When you take the sample, try to get the information about that product. The sales girl will show you more samples that meet with your requirement and skin type.

Experiment is the key to find out different things. Try different samples of the makeup. Don't stick to a single one. This will give you an idea about your skin type as well as helps you in looking more beautiful than before.
How to Get Free Makeup Samples from Magazines
Reading magazines is a pleasurable habit and if this habit also provides you the sample of your choice then it's a double package. There are many fashion magazines that give away some samples of beauty care products along with it.
All you need to do is find those magazines and become a regular subscriber of that magazine, in this way the magazine promoters will identify you that you are purchasing their magazine and will give you some free samples to try.

Generally walking by a store, pick a magazine and see if there are any free samples provided, then buy it.
How to Get Free Makeup Samples Online
Online shopping provides you an access to buy the product of your choice and within your range. This method can also be utilized to get some free samples.
Nowadays internet is used by everyone. All you need to do is to search some websites of your favorite or trusted product regularly. They run some schemes in which they give away free samples for pre-marketing surveillance, and they provide these samples at your door step.

This will also give you knowledge about their new products launching.

Many beauty care website are present. Ask for candidates to try their new product. If you visit their website regularly or will leave your details, then they will contact you by themselves.

Many websites are present which offers deals and free sampling through the year like for the customers who live in UK can search for all4free, where they give a thousands of products as free samples.

Along with these websites, a constant update on website of your favorite products can help you in getting makeup samples.
Below are some recommended websites for free makeup samples:
Below are some recommended websites for free makeup samples:
ANY IDEAS ABOUT THIS TOPIC?