Calisthenics are exercises which help in growing body muscle and strength without the use of any fitness machines. Frank Medrano is an expert in calisthenics and is both a motivator and a trainer. He motivates, encourages and challenges people to do workouts which will help them shed fat, gain body muscle and increase the body's strength. He also offers training about bodyweight exercises which can help in achieving these goals. If you want to build a body like Frank Medrano's, you can read all about his diet and workout below.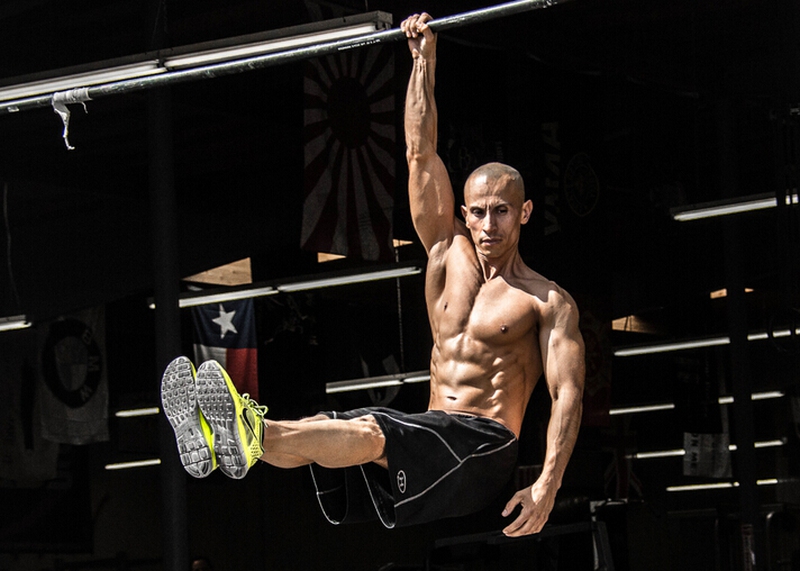 Frank Medrano Workout Videos
The history of Frank is pretty interesting and it seems like a story. He was an athlete in his high school and took part in track and field races. However, even though he was an athlete in high school, his body started to go out of shape and he started to feel tired and slow all the times around eight years ago. At this point, he promised himself that he would work hard to gain strength and he surely has kept his promise. Even though Frank's height is just five feet and nine inches and his weight is just 160 pounds, his stunning power and amazing body figure would make Al Kavadlo extremely happy. What makes Frank Medrano so inspiring is that his movement is amazing and his power is so good even though he's not the biggest bodybuilder. Below are some his workout videos for beginners to help you gain similar body strength.
Chest Training
This workout video tells about the exercises he does during a chest workout. The video also features Marc Lobliner who acts as a collaborator. It shows muscle ups, pushups, dips, dumbbell presses, decline pushups and side crunches.
Legs Training
The video does not feature Frank himself but is a great video to learn about the leg training workouts that Frank usually does. It shows how to perform squats, pistol squats, calf raises, hamstring bridges and jumps of various kinds.
Back Training
This is a back training video which showcases the exercises that Frank does during his back training routine. It does not feature the man himself but tells about all the exercises that you should be doing to strengthen your back. The video shows how to perform underhand pull-ups, overhand pull-ups and muscle ups.
Shoulder/Abs Training
This shoulder/abs training video features a Frank Medrano workout of the abs. The video shows you to how to do exercises like double crunches, double tap twist crunch, seated knee tucks, flutter kicks and crunch holds.
Biceps/Triceps Training
This is the training that Frank suggests for anyone who wants to build their biceps and triceps. He makes the exercises look so easy and teaches the right style of how to do these exercises in it. (This one is same to the back training video, so you can learn from it and benefit for both.)
Overall Body Weight Training
If you want to inspire yourself to do body weight training, then this Frank Medrano workout video will surely provide you with the needed inspiration. Frank shows the technique to perform all the exercises that should help in building your body weight.
Frank Medrano Diet
If you are wondering about Frank Medrano diet and workout, since we have talked about his workout above, then you should know that Frank likes to keep his diet pretty simple. He doesn't complicate things and has a very simple diet which consists of nutritious foods. While many believe that his diet would consist of expensive supplements, it is not true. His diet basically consists of plant based meals with the body getting enough nutrients to develop muscle, burn all the fat and produce considerable energy. His sources of food include beans, broccoli, fruits, quinoa, nuts, oatmeal, vegetables, almond milk, brown rice, coconut oil, lentils, olive, spinach and peanut butter. These are the items he uses for all the meals that he eats.
ANY IDEAS ABOUT THIS TOPIC?